Pro Tips For Meeting Online Escorts In Denmark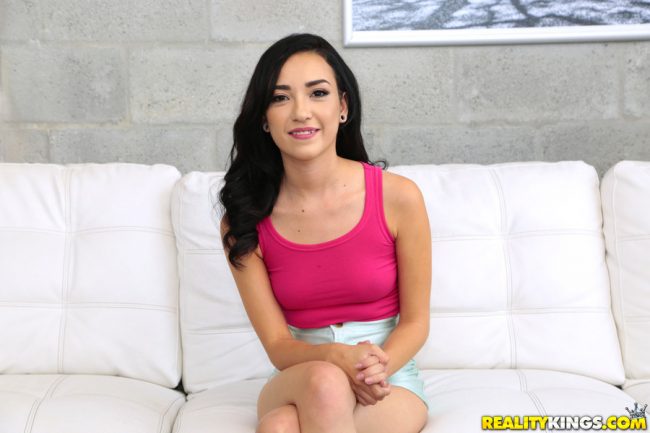 Thanks for checking out these pro tips for meeting online escorts in Denmark. Of course there will be far more hookers online in Copenhagen than anywhere else, but smaller cities around the country will also have some.
The internet is changing the world in just about every way and that includes how guys monger these days. Where as twenty years ago you had to try and pick up street prostitutes or visit brothels technology has pretty much made the street girl scene obsolete.
There are still plenty of brothels around but the easiest way to find out where they are is by using the internet. But meeting online escorts in Denmark isn't all peaches and cream either.
The bait and switch is very prevalent here so most of this post will be about how you can avoid it. Since prostitution is legal you don't have any real legal issues to worry about, but you still want to do things the right way to save yourself time and to have the best possible experiences.
If you found this page even though you would prefer to meet girls who aren't whores then maybe check out our Copenhagen dating guide which can help lead you to the best pick up bars around the city.
Pro Tips For Meeting Call Girls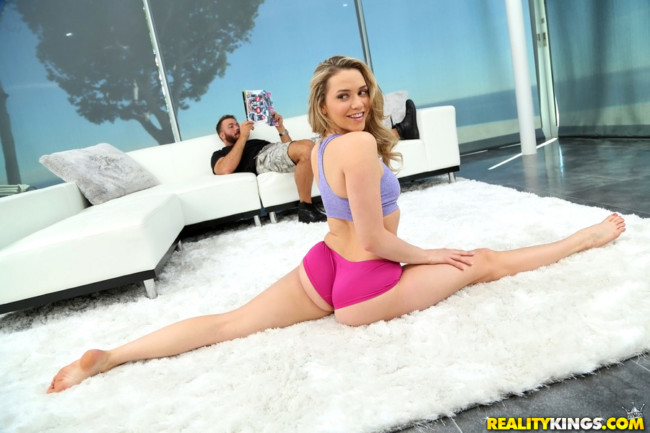 Not having to worry about any legal trouble is nice but you still shouldn't take this lightly. When meeting escorts in Denmark online the bait and switch is the norm, not the exception.
In many countries around Europe meeting hookers online is the best way to monger. They will either come to your place or invite you to a brothel and it goes well a pretty high percentage of the time.
So far in this country that really isn't the case. They are mostly controlled by escort agencies who put up ads for many different call girls. Using an agency isn't necessarily a bad thing, but there are far too many agencies who don't care about their customers at all.
If you aren't aware what bait and switch means let us explain. This Wikipedia definition says it is when businesses offer something at an apparent bargain but that doesn't turn out to be the case when they offer inferior goods.
The mongering definition is the same, they show you a picture of some extremely hot prostitute but when you meet her the girl is a few notches down. You are expecting an 8 or a 9 and you get a 5 or a 6.
They know many guys will just go ahead and do it any way for a variety of reasons. First off you will probably be horny and want to have sex as soon as possible.
Secondly you won't want to be rude to the girl and say she isn't as attractive as you were hoping for. Third, people are lazy and trying to find another call girl will take time and effort that may not be worth it.
Many agencies will take advantage of all of the above and make a good amount of money doing so. If you want to avoid it there are a few things you can try, but they aren't foolproof.
The first is to ask for their Whatsapp number when you first contact them and get them to send you recent pictures of the online escort you will meet. If you like what you see when they send the pictures you then will tell them that if this isn't the girl you meet that you won't go through with it.
Often times this will get anyone trying to pull something to stop. It may lead them to send one of their top shelf prostitutes, or they may just stop replying to your messages.
When meeting hookers online in Denmark there are no guarantees, but if you follow the above advice it will give you the best chance to avoid a lot of wasted time and drama. You may need to buy a Denmark sim card to message them, this will make it a lot more likely that they reply to you.
Plus speaking Danish will make it easier to communicate. Many of the online hookers here aren't actually from Denmark though so what language they will speak best can vary. If you are dealing with an agency then the local language will be best.
A few more tips, never send money to anyone before you meet them. That probably doesn't need to be said, but if someone says 'transfer us money and then we will come' quit wasting time talking to them.
It is probably safer to have an online escort come to your place instead of going to theirs. Particularly if you are staying in a nice hotel or apartment that has security.
If you go to their place then you never really know what you are walking into. The exception would be if you are going to a reputable brothel, but a private apartment could be risky.
When alone in the room with a hooker either don't drink anything or always keep an eye on your drink. Guys getting drugged and robbed by hookers does happen from time to time.
The Best Online Escort Sites In Denmark
We have done similar posts for many countries around the globe and we usually have a lengthy list of online escort sites to try out. But when meeting hookers online in Denmark there really are two options that are far more reliable than the rest.
Escortguide.dk and escort-side.dk are the two main sites to focus on. If you just try to Google 'prostitutes in Denmark' and start trusting random sites the likelihood of you wasting time or getting scammed increases greatly.
The Price For Prostitutes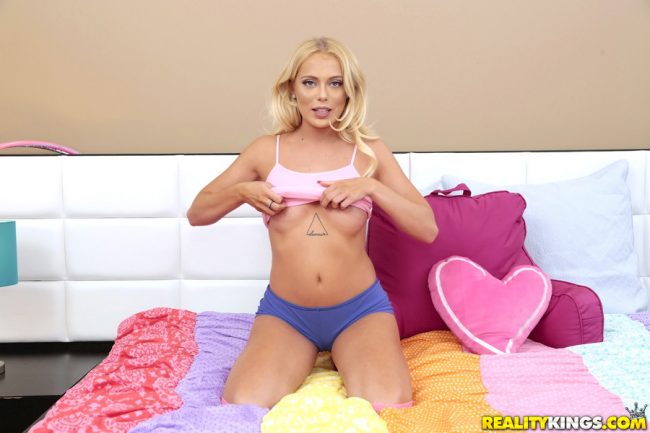 Unfortunately we can't give you any exact prices for sex with Denmark hookers you met online. There are just far too many variables at play and they all can charge whatever they want to.
On the escort sites they will list their prices and if you like what they are offering then contact them. If they are out of your price range then keep shopping.
Expect to pay anywhere from 500 to 1,500dkk, at the current rate of exchange that is in the $80 to $240 range. The hotter prostitutes will have many customers contacting them and will charge a lot more.
Before you meet them be sure to discuss the price, the length of time together, the number of rounds of sex, where you will meet, and any specific sex acts you want. Don't just assume every girl will do whatever you want, most Denmark call girls won't do anal sex but if they do they will likely charge extra.
Where to meet is often referred to as incall or outcall. Outcall means she will go out and come to your place, incall means she stays in and you go to her.
Each has its own benefits, the main draw for outcall is that it is a bit safer plus you don't need to go searching for some address that might be hard to find. The main pluses for incall are that it is often a bit cheaper since you won't have to pay her transportation and if she works at a brothel and isn't hot you might be able to switch to one of the other girls.
Short time is often used to say 1 hour or 1 round of sex, long time can either mean all night, many hours, or many rounds of sex. All in all when you are dealing with online escorts prices will vary a lot and can sometimes be left open to negotiation.
If 500+ is too much then why not just hop on Adult Friend Finder? This is a really cool hook up site where guys and girls who want to have no strings attached sex can meet each other.
There are close to five hundred active female users around Denmark using Adult Friend Finder as of late 2018, over two hundred of them are located in Copenhagen.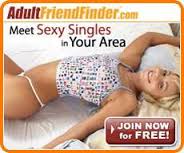 Good Luck Meeting Online Escorts
Right now the Denmark online escort sites don't have the best reputation. Expect to have some great times but also to have some not so attractive ladies knocking at your door.
If you follow our tips about getting pictures and making it clear that you will only pay that call girl it will help you avoid wasting time, but there are no guarantees. Lots of guys here will just take a quick trip over to Germany for the great FKK scene, you can read our Germany mongering guide here.
Hopefully these pro tips for meeting online escorts in Denmark were helpful to you.