Pro Tips For Meeting Hookers In Prague Online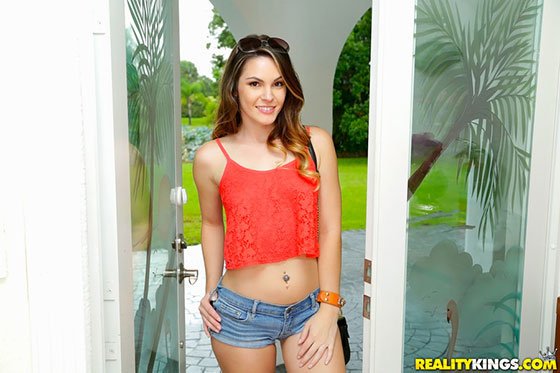 These pro tips for meeting hookers in Prague online will definitely make things a lot easier for you if you follow them. They will also help you meet online escorts all over the Czech Republic as well.
Prostitution is legal here so you don't really need to worry about any police set ups like you here about on Craigslist in other parts of the world. There are thousands of online hookers in Prague and all over the Czech Republic and many escort sites that you can use to find them.
We will try to list some of the more reliable sites, but many call girls market themselves on all of them and new sites also pop up all the time. While it isn't illegal to pick up an online prostitute that doesn't mean you should take this lightly.
If you just Google 'hookers in Prague' and go to the first site that pops up and invite the first hot girl you see over there is a good chance that won't go well. We will start off by talking about the reasons why you need to follow the pro tips in this post, and give you the simple info you need to give yourself a better chance of success.
Then we will mention some of the more reliable sites to meet Czech hookers online. We already wrote a detailed Prague sex guide which covers all of the various forms of mongering and adult entertainment in this city, the online hookers are one of your better options.
Why You Need Tips For Online Prostitutes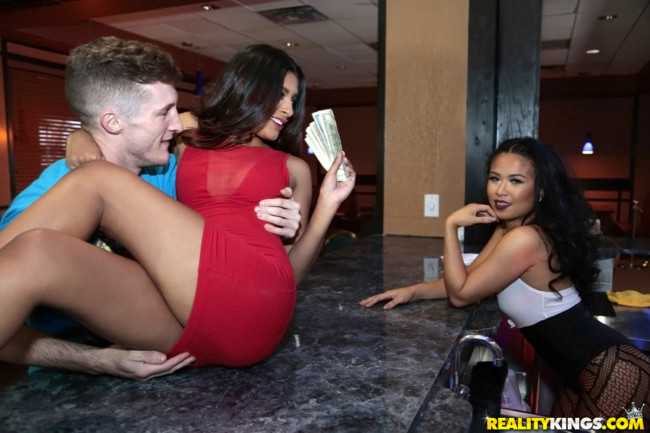 Some guys may be wondering why you even need to follow any tips if prostitution isn't illegal. The main reason is to avoid the bait and switch which is all to common when meeting prostitutes anywhere in the world.
The bait and switch is when you offer a guy a very attractive call girl at a great price and then send a much less attractive hooker out to do the deed. You order an online hooker in Prague and expect a blond 9 to knock on your door and it ends up being a blond in her mid thirties who is slightly over weight and average looking.
No where is it easier for the bait and switch to be pulled than with online escorts, but that isn't the only place it happens. If you walk up and down Las Vegas you will see advertisements for hot prostitutes all over the place and you never get a girl like that actually going to your hotel.
Many guys will just go through with it and bang whatever hooker comes over. They don't want to be rude to the girls face and tell her they don't think she is hot, plus they are horny and don't want to spend the time searching for something better.
The bait and switch is definitely the most common thing you need to avoid but there are also some safety concerns as well. Any time you are meeting strangers and inviting them into your place or going to their place it can be a bit risky.
Add in the fact that they will know you have money on you it also elevates the risk. That is why you should follow our tips for meeting hookers in the Czech Republic online which are coming now.
Pro Tips For Meeting Czech Hookers Online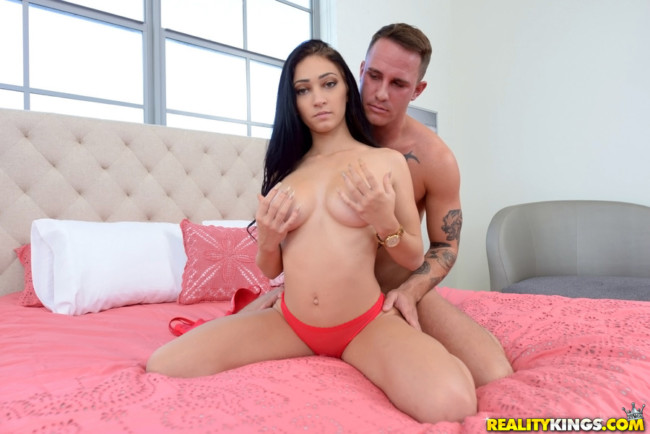 Try to use the Czech Republic online escort sites we will mention below as they are known to be pretty reliable. But you can certainly have a lot of success on other escort sites as well.
The easiest way to avoid the bait and switch is to ask them for their Whatsapp number and do a video call or ask for recent pictures of the Prague call girl at hand. Then make it clear you will not pay and go through with the deal unless that girl is really the one who shows up.
There is a chance they might still try anyway and hope you don't live up to your word, but most scammers will give up at this point. Remember that even if it is the girl she probably will use some filtered pictures and look slightly less attractive in person, but that isn't always the case.
It should be pointed out that you will initially need to text them and if you want a reply you need to use a number from the Czech Republic. Vodafone is a good network to use and you can buy a sim at the airport or plenty of other places around town.
After you have contacted them, moved to Whatsapp, and got a look at them then you need to decide where to meet. Some guys prefer to have online hookers in Prague come to their place and this is called outcall.
Others will prefer to go to theirs and this is called incall. This is often referred to as going to a 'privat' and there are many privat's in Prague, sometimes with only 1 girl other times a few hookers rent out an apartment together and turn it into a defacto brothel.
The advantages of outcall are that you don't have to move around a city you may not know well trying to find some hidden address. However you have to live with whoever knocks on your door or reject them if they aren't up to par.
If you go the other route maybe download the DPP Info App which can help you navigate the public transportation in Prague. Choose a hotel or apartment near a railway so it is cheaper and easier to get around. This will also make it easier when trying to date girls in this city who aren't prostitutes.
The advantages of incall at a privat brothel in Prague are that if the hooker you were supposed to meet isn't as hot sometimes you can switch to one of the other call girls working there. Also the prices can be a little cheaper because you won't need to pay for a girls taxi, and any time you have to pay for someone elses taxi in this town expect them to tell you an inflated rate.
Outcall at your place is also a bit safer, particularly if you are staying at a nice hotel or in an apartment with security. Showing up at a strangers place in a city you don't know is going to be kind of risky.
A good safety precaution to take is to never accept a drink when at a privat, and don't leave your drink unattended if you have a prostitute in your room. Druggings aren't super common here, but they still can happen so don't give them a chance.
Also don't leave any cash, laptops, phones, or any other valuables lying around that would be easy to steal. Most crimes are crimes of opportunity so don't make it easy on them.
You may notice we haven't mentioned the prices for online hookers in Prague yet. That is because these escorts are all independent contractors and are free to charge whatever they want.
At the time of writing this you get around 22 Czech Koruna for every $1 USD and about 25 per Euro. If there was an average price for sex with online prostitutes in the Czech Republic it would be in the 2,000 Koruna range.
Some of the hottest may charge double that or more, some of the less attractive call girls may charge half. You will need to shop around and find the right one for the right price.
Those prices were for short time which means around 1 hour or 1 round of sex. It is probably best to book short time the first time you go with a girl and if you have a good experience offer her more money to stay longer or set up another date.
If those prices sound too high then hop on Adult Friend Finder and try to meet some horny Czech girls you don't need to pay. There are over a hundred women in Prague on the site and close to a hundred more in other cities around the country as well.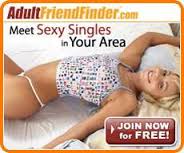 Best Online Escort Sites In Prague
As mentioned there are a ton of online escort sites in Prague and all over the Czech Republic. Many of the hookers even have their own websites now and don't market themselves on the bigger sites.
So using Google to try and find new ones is fine, just remember if it looks too good to be true think with your big head not your little one. Do your best to not put yourself in any risky situations.
Some of the more reliable sites to meet hookers online in Prague are:
new-girls.cz
nove-divky.cz
sexno1.cz
escorts.cz
tapky.info
svetaci.info
The last two that end in .info are like escort review sites where you can read about how certain call girls perform in the bedroom. If a bunch of guys leave good reviews you can assume she will also be good for you, and if she isn't well reviewed stay away.
Good Luck Meeting Prague Hookers Online
If you follow the tips here you will give yourself the best shot to not have to deal with any scams like the bait and switch. However some people will still try even if you do your best to avoid it.
If a girl you don't like shows up either bite the bullet or politely decline and say she doesn't look like the pictures. Don't get into a heated argument or things could turn ugly.
This is one of the best ways to monger in this city but it will have its ups and downs like anything else. If you wanted to read about all of the red light entertainment here check out this travel guide for single men.
Good luck and hopefully these tips for meeting hookers in Prague, Czech Republic online were helpful to you.