Pro Tips For Meeting Hookers In Ukraine Online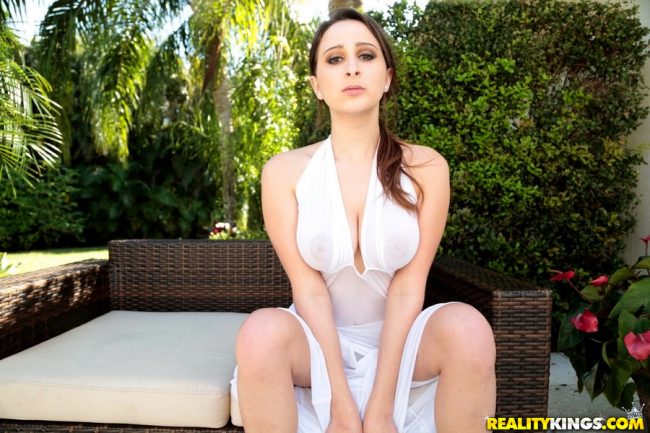 Thanks for checking out our pro tips for meeting hookers in Ukraine online. Many foreign men know about the great beauty of the local ladies and travel here every year hoping to have some fun and bang escorts.
If you want to monger then finding sex in Kiev will definitely be the place to go. Like in most countries the hottest Ukrainian call girls gravitate to the capital where they can earn the most money.
Odessa is another solid option but it is probably better to try to pick up non pro girls during the summer months. But mongering in this country is different than most and most guys will meet hookers in Ukraine online.
There are some other alternatives, but finding sex on the internet is definitely the most popular way currently. Unfortunately meeting escorts online always comes with some risks and annoyances.
You don't need to worry too much about any legal problems. Prostitution is illegal in Ukraine but that doesn't seem to stop anyone and there are thousands of online escort ads on Google.
The bigger issues are that call girls will frequently use fake photos which is often referred to as the bait n switch. Show you a picture of an 8, send a 5 to your room.
They know that by the time the girl arrives you either will A) not want to be rude to her face and reject her or B) be horny and settle for whatever you can get. In this post we will try to tell you some ways to work around that.
We will also talk about the prices, the best online escort sites, and give plenty of tips that will give you the best chance of success. Unfortunately it isn't an exact science, you can do everything the right way and still end up getting let down.
Before we get into all of that though we want to talk about how things have changed here over the years. Some will tell you that mongering here is as good as it has ever been, many would disagree.
Those that disagree would advise you to meet Ukranian girls online that aren't hookers. That is where the real gem's can be found these days.
State Of Prostitution In Ukraine
As mentioned before Kiev is going to be the best place for you to meet hookers in Ukraine. You will have the most options and also have the hottest girls.
But mongering here has changed a lot over the last 15 years, just as it has all over the world. On the one hand the internet has made it much easier for guys to find prostitutes online discreetly.
On the other hand it has opened many doors to Ukrainian call girls that were never open before. Now many of the top notch girls don't need to hook anymore, there are far more modeling opportunities and if they get enough followers on Instagram they can even live off promoting stuff there.
They also are far more aware of other places around the globe where escorts earn more money and are able to travel to them. A hot girl can fly to Dubai for a month and make as much money as she would have made working a year in Kiev.
Add in the influx of foreign men who don't know the local prices and drop big money on girls. Maybe an escort used to charge 500 UAH for a bang and now some noob tourist comes in and gives her $200.
That is literally 10x as much as she used to earn, her new price may not be $200 or 5k UAH every time, but it surely will go up. And many hookers in Ukraine are only 'semi pros' so she will just live off that $200 and not work again until the need arises.
Then that noob tourist might really fall for her and decide to become her 'supporter.' He could be sending her hundreds of dollars a month and only banging her a couple weeks out of the year when he visits.
Plus the local rich guys who can scoop up the top tier talent and support them to have them on call as well. When you take all of this into account it doesn't take a genius to tell what the effect is going to be.
First off, the top tier girls aren't going to be hooking anymore or if they are they will want big money. That means the mid tier call girls now become the top tier available hookers, and the bottom tier go up a notch as well.
Prices go up, attitudes go down. This isn't all meant to try to dissuade you, it is just to try to let you get a feel for what is really going on here.
Tips For Meeting Ukraine Hookers Online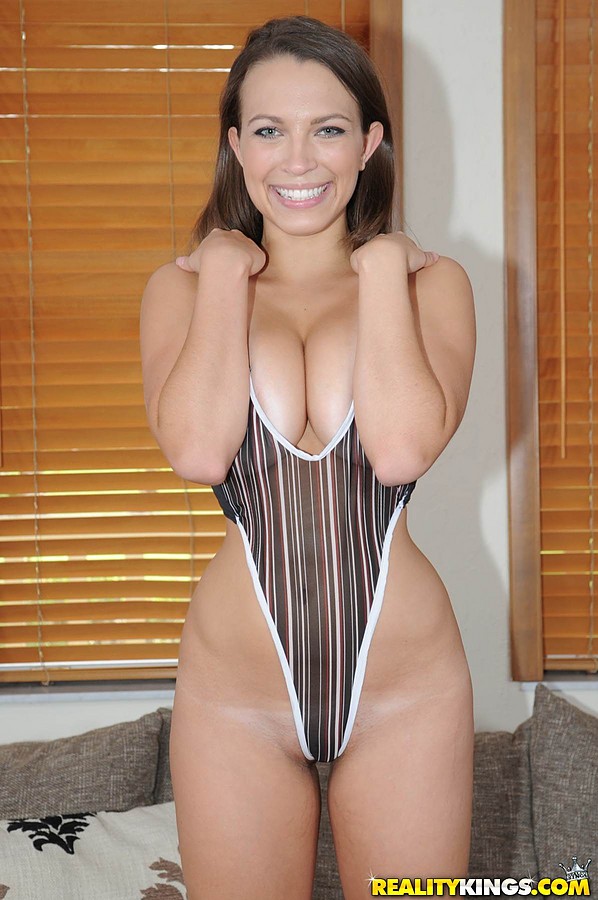 Alright, enough of the doom and gloom lets get into how you can meet hookers in Ukraine online. If you follow this game plan you are going to give yourself the best chance of success.
If you just wing it then you are going to overpay, end up with unattractive girls, and be put through a lot of aggravation and wasted time. First off you want to stick with the main online escort sites in Ukraine like:
GIA
Top Models
Lucky Lovers
Elena's Models
Or use Backpage, Tinder, Badoo, or Mamba. If you use the escort services you are going to be needing to pay a fee to the agency so the prices will be double.
The value that foreign men get by using an agency is you don't need to waste your time swiping right on Tinder hoping to find a prostitute or semi pro. Only you know if that is worth the additional costs or not.
Backpage can be good and they put up new ads every day. No matter where you meet the call girl you are going to need to talk things out with them first which can be hard if you don't speak the local language. Try to learn some Russian before you come, or use Google Translate but that can be tricky.
When searching for girls you might notice that a lot of the online escort ads have the same number. If that is the case you are dealing with an agency and the pictures you see online are probably not real.
In fact you should always assume any pictures you see online aren't real. When you contact any girl or escort agency ask them to chat with you on Whatsapp and send you the pictures of the available girls now.
Don't accept just a face shot or just a body shot, ask for both. Otherwise you might end up with a pretty face on a chubby girl or a nice body on a hideous face.
Once you find a Ukraine hooker you like you need to decide between incall or outcall service. Incall means you go to them, outcall means they come to you.
Each of these has its own advantages. Some will argue that you should always choose incall because it is generally a little cheaper and if you show up and don't like the girl there might be hotter girls working when you show up.
Often times a group of girls will rent out an apartment together and turn it into a defacto brothel. You may walk in and find your girl to be unattractive but an 8 is sitting around with nothing to do.
Other guys will tell you that you should always choose outcall and have them come to you. That way you don't waste your own time and money running around in taxis that might try to overcharge you.
Both have their positive and negative aspects, having them come to you is the easier route. No matter which you choose you need to make it clear that if the girl doesn't look as hot as her pictures you will not go through with the deal.
If you make this clear then you shouldn't get too many that will show up after sending fake pictures. You also need to negotiate everything that will go down before you meet them.
The most important things are of course the price, the length of time together, and the number of times you can have sex. Short time is used to say around 1 hour or 1 cum, long time means overnight, many hours, or multiple rounds.
If you want a bbbj (blowjob without condom) or CIM you also need to negotiate that. It might cost extra and often times hookers in Ukraine do not like giving blowjobs without condoms.
Always negotiate in local currency not in dollars. If you do dollars they will surely ask for $100 or $200, in local currency you can say any number in the hundreds and have much more wiggle room. At the time of writing you get about 26 UAH for every $1 USD.
Plus if you start out negotiating in dollar they are going to assume you are a tourist that doesn't know local prices and try to take advantage of that. And of course never pay up front, but be sure to pay after she does her job.
So to sum up always get their Whatsapp contact and get real pictures of the actual available girls. Then be sure to negotiate everything out. Don't assume pictures online are real and don't assume every sex act is on the menu.
If all of this sounds to difficult you can meet many of the same online escorts at prostitute bars late into the evening.
Prices For Online Escorts In Ukraine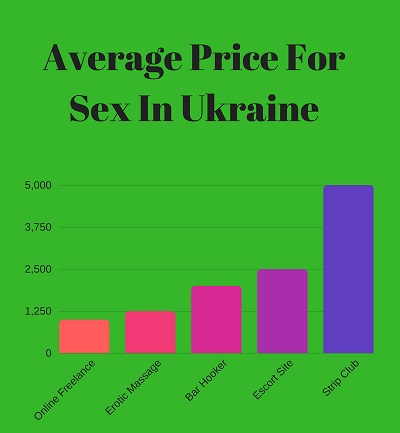 Prices can vary a lot, these Ukrainian prostitutes are all effectively freelancers and are allowed to charge whatever rate they please. Even if they work for an agency they are generally allowed to set their own price knowing the agency will be taking half.
The high end online escort sites are Top Models and GIA. With both of these you should expect them to be charging 3k UAH minimum and the hottest girls will want even more then that.
This is just for short time, and negotiating with them to drop the price probably won't happen. Maybe if you meet them one time and treat them well you might be able to get them to come over in the future and not pay the escort sites fee.
If you search on other sites, Backpage, or the dating apps you might be able to find call girls that charge between 600 and 2k. Of course the cheaper the price the less attractive they are likely to be.
If you see a 9 offering her services for 600 your spidey senses should start to tingle. That would either be a fake picture or some sort of scam that you want to avoid.
If you want to put the time into the dating apps like Tinder, Mamba, and Badoo you can find cheaper prices. Maybe a university student who needs some tuition money or books.
If you go that route you need to speak gently and don't make them feel like a hooker. Say things like 'I could help you out' or 'give support' or 'buy you a gift' as Ukrainian hookers like to pretend they aren't selling sex for money.
In the end trying to find bargain prices will take a lot of time so you have to decide whether your time or your money are more valuable to you. A few years ago Mamba was arguably your best option, now it is flooded with agencies so no different than the rest.
Meeting Ukrainian Girls Online
We just sort of hit on it but many will tell you that the mongering in this country is at an all time low and meeting non pro or semi pro girls is the way to go. With so many of the hottest girls not hooking or charging very expensive prices the whole market is out of whack.
But this is still a poor country and there are many girls here who want a foreign boyfriend to support them or a sugar daddy to help them out when they are in need. A dating site like Ukraine Date is a wonderful way to find both.
Mamba used to be the best for this, for years it was the top app but just like Tinder it has now become played out. So many fake profiles and full time Ukrainian hookers are on those sites now that it is hard to find the non pro and semi pro girls.
But Ukraine Date is a great resource to help you find whatever you are looking for. Want to date girls that don't want your money other than to buy them dinner? You can find them.
Want to find a university student who isn't really a hooker but needs some cash and will make an exception? You can find them there.
Want to meet hookers online? There will be some full time hookers on Ukraine Date as well. So it is the best of all worlds.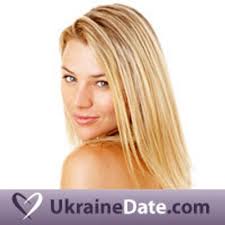 Good Luck Meeting Hookers In Ukraine Online
The rules for this are pretty simple. Head to the top sites and find hookers in Ukraine that are in your price range. Message them and move the chat over to Whatsapp to get some fresh pictures.
Make it clear that if the girl from the pics isn't the one who shows up that you won't be paying. Decide whether you want to go to them so you can possibly bang one of her friends if she isn't hot, or if you want her to go to you so you don't waste your time traveling if she is fake.
Don't pay up front but always pay after the fact. As we mentioned before this is not an exact science and even the most experienced guy is still going to end up with some frustrating experiences from time to time.
But if you take the advice here you will maximize your chances of finding the right girl. And when you do find her treat her very well, get her personal contact info, and spend as much time with her as possible because she may disappear at any time.
If you are also going to be heading over to enjoy the Russian nightlife check out this eBook guide. It breaks down the mongering in Saint Petersburg and Moscow so you can hit the ground running. Good luck trying to meet hookers in Ukraine online.