The Best Men's Erotic Spas In Chiang Mai For Happy Ending Massage
Thanks for checking out this post on the best men's erotic spas in Chiang Mai for happy ending massage. Many guys travel to this city after enjoying the great red light districts in Bangkok and Pattaya and want to know how to keep the fun going.
While there isn't anywhere near the same level of adult entertainment in this city our mongers guide to Chiang Mai has plenty of options. Men's erotic spas and happy ending Thai massage are very easy to find in this city.
We will try to break this post down into a few different sections. The first will be the soapy massage parlors, next will be the body to body massage parlors, and lastly the Thai or oil spas.
In each section the differences between the different options will be explained so that you can try to visit the one you like. Of course things like the prices for a happy ending and the massage girls themselves will also be discussed.
If you found your way to this page even though you aren't really a big fan of paying to get laid just hop on the best dating site in Thailand. There are so many cute girls in this city who are interested in dating foreign men.
Soapy Massage Parlors In Chiang Mai
Lets start with the soapy massage parlors in Chiang Mai. They are probably the most famous, thanks mostly to Japanese porn.
What goes down during a soapy massage can vary a bit from spa to spa or even from girl to girl. In general you hop in a bath tub (sometimes a shower) filled with warm water and suds and the naked Thai massage girl gets in with you.
She washes you off and may give you a nude body to body massage right there in the tub rubbing her breasts and ass all over you. She will also wash off your cock and balls and often give a handjob or blowjob in the bath tub as well.
Then you will dry off and this is where experiences can differ greatly. Some will bring you to an air mattress for more of a nude body to body massage, while others will just go right to the bed for sex.
If you want the air mattress part of the equation then you need to confirm this with the manager or the girl before you go. The prices for a soapy massage in Chiang Mai generally are between 1500-2500 baht, and you get around 33 baht for every $1 USD at the time of writing this.
Each spa will have different tiers of girls, some may cost 1500 others 1800 and some 2500. Some of the best soapy massage parlors in Chiang Mai are:
Little Mermaid at 316 Chiangmailand Road
Sayuri at 3 Bumrung Rajd Road on Soi 2,
Phing Phayom at 8 Suthep Rd, Tambon Su Thep, Amphoe Mueang
Pandora
Phucome Hotel
The cheapest soapies are going to be Sayuri, Celebrities Shower massage and Pandora.
Body To Body With Handjob Happy Ending
Next we will discuss some men's erotic spas where you can get a fully nude body to body massage in Chiang Mai with a handjob happy ending. You might be able to offer a big tip for a full service sex massage, but many of the girls working here will not do that.
Again exact experiences can differ from one men's spa to the next or one girl to the next but don't expect to get a soapy here. The girl may wash you off in the shower a bit before you start, but not the full soapy experience.
Then you will head to an air mattress where she will either use nuru gel or oil and give you a fully nude body to body massage. For the guys who were expecting the nuru massage service to be had at the soapies this is where you can find them.
Unfortunately after your Chiang Mai massage girl gives you the body to body service you are likely to only end with a handjob happy ending. You might be able to tip more for a blowjob or sex, but expect the blowjob to be covered with a condom.
Some of the best body to body massage spas for men in Chiang Mai are:
Raspberry Spa
Absolute Paradise
Office Club
Rub N Tug Smaller Spas All Over
Now that we have covered the more 'luxury' massage options lets talk about the smaller rub n tug men's spas that can be found all over the city. Particularly in the touristy areas there are girls offering massage everywhere you go as is common all around Thailand and most of Southeast Asia.
We aren't even going to mention any specific men's erotic spas this time. Instead just walk around streets or areas like:
Loi Kroh Road
Tha Phae Gate
Sridonchai Road
Changklan Road
Or any other tourist or nightlife district and you will be surrounded by them. If you see a cute girl you like you have a couple of options, the first is to just go in for an oil massage and see if any extra services are offered.
Don't choose the Thai massage because they will make you wear a straight jacket like jump suit that will make it less likely the girl offers a happy ending. Choose the oil and lay down naked or in your boxers.
Or you can try and ask the girl ahead of time if she will give a happy ending at the end. This can be a bit awkward though as there are usually quite a few girls sitting around together, plus it kind of spoils some of the anticipation on whether you can get one or not.
The price for these rub n tug massage spas in Chiang Mai should be around 200 to 300 for the massage and then you will need to tip for extra services. A handjob happy ending may be 300 to 500 more, a blowjob 500-1k, or a full service sex massage 800-1500 but these are all negotiable. You may need to tip them extra if you wanted them to be topless.
It should be noted at the above luxury spas we mentioned before your total price is included, if you do want to tip it doesn't need to be a big one. Overall these rub n tugs can be very hit or miss, some girls may not even offer a happy ending or may only want to give a handjob.
Others may have no problem doing any extra services you are willing to pay for.
Enjoy The Best Men's Spas In Chiang Mai
You won't be lacking for options when it comes to sensual and erotic services but they can be hit or miss. Many guys end up a little let down after their soapy massage because they have such high expectations from what they have seen in porn.
Unfortunately at the body to body massage parlors you mostly just get a handjob happy ending. In a city where there is plenty of mongering and also many easy non pro girls on Thai Friendly and Thai Cupid paying for a handjob isn't really necessary.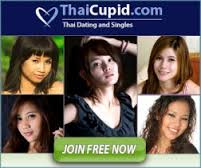 It may be best to try to line up dates with cute university students on the Thai dating sites and if they fall through then use these men's spas as a backup plan. For more tips on how to get the most out of all the nightlife and mongering in Thailand check out this eBook travel guide.
Good luck when visiting the best men's erotic spas in Chiang Mai for a happy ending massage.