How To Find Men's Spas In Dubai For Erotic Massage
In this post on how to find men's spas in Dubai for erotic massage we have some tips to help you out, but won't be pointing you to any specific parlors. The reason for that is pretty simple, when the authorities find out about them they get raided and shut down.
So when you are looking for men's spas in Dubai for erotic massage you need to be discreet. Not only when trying to find them, but also when you visit.
There are many Asian massage parlors around the city where you can go for a happy ending. Sometimes this happy ending might only be a handjob, other times you might get a blowjob or full service sex.
However if you aren't discreet about it then you probably won't get anything at all. When the erotic spas get raided the girls can get in trouble, if they suspect you might be someone in law enforcement they will not be offering you any extra services.
We have written a full Dubai mongering guide and erotic sex massage wasn't a big part of it. This is a better city to find freelance prostitutes, even if they are very expensive.
But as far as a happy ending goes it can be very hit or miss. Lets start off with the best ways to find them, and then talk about proper etiquette when entering a men's spa.
How To Find Asian Massage Spas In Dubai
If you are looking for an erotic massage in Dubai the Asian spas for men will be the best place to go. There are plenty of spas around town with Chinese, Thai, and Filipina massage girls working in them.
As most know a handjob happy ending is standard when you get an Asian massage. At probably 80% or more of the men's spas on the continent you will be getting offered extra services at some point.
Therefore when you are looking for an erotic sex massage in Dubai they are the ones to look for. The nice spas in hotels are going to be 'legit' most of the time and not offer any plus or plus plus service.
But these Asian spas like to be discreet, so how are you supposed to find them? One of the best ways is to use the WeChat 'people near you' feature.
There will be many girls offering massage, some will be in room services and others will be working at spas for men. All sorts of dating apps like Tinder, Skout and many more will also have massage girls or online escorts on them.
Then you can also search on Facebook, Backpage, or check out adverts in the back of the local papers. They even will put fliers on parked cars around town as the above video shows.
Overall WeChat would probably be your best option. Unfortunately none of the above ways are the safest thing to do, there is always the chance you are walking into some sort of a sting or a set up.
Be Discreet At Dubai Men's Spa
You definitely want to be discreet when trying to get an erotic massage at Dubai men's spas. Try and contact the Asian massage parlor you find to get their address and opening hours.
On WeChat you can also ask for photos of the girls who are working and maybe set up an appointment with one of them. Don't talk about sex or any kind of extra services, wait for the right time.
When you enter the men's spa pay the fee for the massage which is usually around 200-300 dirham. Then you head into the room for your massage to begin.
At this point you still do not want to be asking about getting a happy ending. Make a little small talk when you get in and then enjoy your therapeutic services.
When she finishes up with your backside she will ask you to flip over. At this point many Asian massage girls will ask you if you want a happy ending.
If she asks then you are in, if she doesn't then wait it out for a bit. You should not be making the move and asking her until the last minute, if she tells you the massage is finished you could then ask if she will give you more.
If she doesn't offer then there is a good chance you won't be getting an erotic massage that day.
The Price For Erotic Massage In Dubai
As we mentioned the price for the massage should be in the 200 to 300 range. How much the extra services will cost can vary a lot, the girls are pretty much freelance prostitutes at that point.
A handjob happy ending may cost an additional 200 or so, a blowjob around 300, and a full service sex massage in Dubai may require a tip of 300 to 500 more. But again this is all negotiable.
It should be pointed out that the more times you visit a particular girl the more likely you are to get better services. At first there might be a feeling out period where no extras will be offered or maybe only a handjob, but many girls will have sex with repeat customers.
That is no guarantee though, just as there are no guarantees at all when it comes to erotic massage in Dubai. You would probably be better off hopping on Filipino Cupid and chatting with the many Asian girls from that site who are living in Dubai.
They are often working as maids or hotel staff. Some of them moonlight as hookers or massage girls, many are just bored and would love to go on a date with a kind man.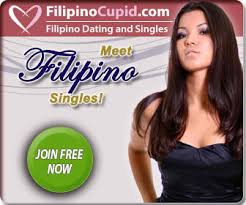 Good Luck Finding Happy Endings In Dubai
Unfortunately the erotic massage scene is not very good in this city. There are some men's spas around but they value their discretion and they can close up shop without a moments notice.
There is always a risk when trying to find them as well. But if you find a good one then you can get some great erotic services at it. Or just try logging on to Adult Friend Finder and chatting with any of the around 100 slutty girls who are using this no strings attached sex site in the United Arab Emirates as of early 2018.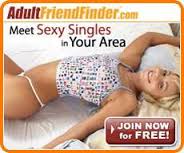 For more tips on how to get the most out of the nightlife in this city check out our complete mongering guide. Good luck when visiting the best men's spas in Dubai for erotic massage.