Best Men's Spas For Erotic Sex Massage In Cancun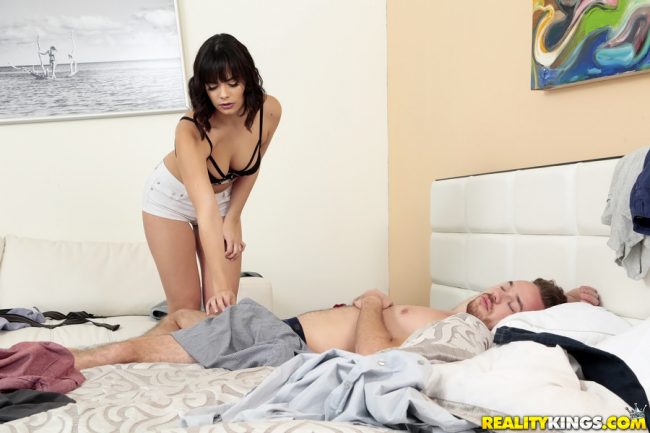 If you are looking for the best men's spas for erotic sex massage in Cancun you do have some to choose from. There are going to be spas and massage parlors all over but not all of them are of the 'adult' variety.
Happy ending's may be able to be found in any of them, but some are much more likely in others. By much more likely we mean that it is certain and that is why they are in a post like this and also in our Cancun mongering guide.
There are many men's erotic spas where you can get a full service sex massage here. Some are basically just brothels, others will give you a topless or nude full body massage before the sensual part of your treatment begins.
Prostitution is legal in Mexico so you don't really have anything to worry about when visiting them from a legal perspective. The bigger issue you will face is the 'tourist pricing' that will go on here.
We will start off by talking about the price for a sex massage in Cancun and giving some tips on how to keep those costs down. Then we will mention the best men's erotic spas, and talk about other ways to find more girls to give you the sensual services you desire.
Tourist Prices For Erotic Sex Massage
Whenever you are in a touristy town there is going to be a big difference between local and tourist prices, and obviously that is going to be big here. There are so many foreign men on vacations here that will just accept whatever price they are told.
So any time a foreign guy walks into one of these places they are going to shoot for the moon. You definitely need to haggle and try to get as close to the 'real' price as possible.
Tourists will never pay the same rate as locals, but they can get pretty close. A couple more things that will help your cause are to always negotiate in peso not dollar, and at the time of writing this you get a little under 20 pesos for every $1.
The last tip is actually easier to say than to do, but we put the addresses here to help make it a little easier. If you take a taxi to any erotic spa, brothel, or strip club around the world you are very likely to pay more than if you walk in or drive up on your own.
Taxis have a deal with the Cancun men's erotic spas and will get a cut out of what you pay. Of course the spas don't want to pay that cut so they will just charge you more for the sex massage.
Ask the taxi to take you to a place nearby and then walk over and you will save yourself many pesos. As far as what the real price for a sex massage in Cancun around 1500 pesos would probably be the standard rate.
There are some luxury brothels that will charge a lot more, and certainly there are some cheaper casas around the city, but unless otherwise mentioned try to shoot for around 1500 pesos. That may mean paying 300-500 for the massage and tipping another 1k for the sex, or just paying it all in one fee.
If all you want is a handjob like at a rub n tug then a 300 tip should probably be enough. A blowjob happy ending might be anywhere from 500-1k.
At some places these prices will be negotiable, but at others they won't. Just remember to negotiate and do so in pesos and try to not have a taxi drop you off if at all possible.
If you wanted to get an erotic massage in your hotel room talk to the spas and see if they do outcall massage services.
Best Men's Erotic Spas In Cancun
Now to list the best men's erotic spas in Cancun. We will try to mention any pertinent info for each spa that you may need to know after the list:
Masajes Rama at Avenida Kukulkan Kilómetro 7 in the Hotel Zone
Healthy Body Spa at Nube 44 B SM 4 2000
Cancun Hand Spa at Oriente 11 Playa El Palmar 29
New Fashion Spa at SM 062 M 6 L, Av Chichen Itza
Veronica Massage Gold
Pleasure Principle at Plaza Taramar Boulevard Kukulcan km 8.5 in the Hotel Zone
Mary Cancun at Manzana 29 manzana 14 lote 21 casa 16
The last two, Pleasure Principle and Mary Cancun are more like brothels then men's erotic spas. Pleasure Principle is also the most expensive way to pay for sex here, an erotic massage with a handjob will cost $200 (yes, in USD) and an hour of sex is $350. They will also do hotel service.
Mary Cancun is much more affordable at 1500 pesos total, but don't expect much of a body massage to go on. The others listed here are better places if you are actually looking for some therapeutic services before the happy ending begins, and around 1500 should be the price for all of them.
Veronica Massage Gold can be more hit or miss. Some guys report great experiences there, others report no happy ending being offered and when they offer a tip for extra services having it declined.
Other Ways To Find Massage In Cancun
While those would be the best men's erotic spas in Cancun they surely aren't the only way to find a happy ending or sex massage. There are other spas all over and you never know which girl might be wanting to make a little extra money.
You can also look in the Por Esto newsletter that you should see around town. In the back all of the current rub n tugs in town will be taking out an advertisement.
Plus you can try to find a hooker or order an erotic massage online and have the girl come to your hotel room. Some of the best online escort sites in Cancun are mx.mileroticos and Cancun Escorts.
Or there will be many listings in the therapeutic services section on Craigslist and Backpage. We wrote a lengthy post on picking up hookers online in Mexico that you may want to read first if you go that route.
Of course not all online escorts will offer massage services but many will. Just look for ones offering 'masajes erotico' and you could even search for that on Google or Twitter.
Or just hop on Mexican Cupid and meet some girls in this city online that you don't need to pay. Search in all of the surrounding cities as well and invite girls to join you for a nice beach vacation.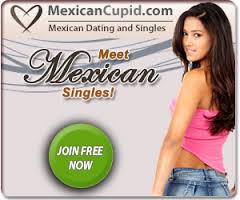 Good Luck With Your Cancun Sex Massage
There are plenty of options to find a good sex massage in this city. Visit any of the men's erotic spas listed here and you will get that happy ending you desire.
Pleasure Principle will probably have the hottest girls but tourist prices are in full effect there. Just remember to negotiate in pesos and try to walk in without a taxi if possible.
For more tips on how to get the most out of the great nightlife in Mexico check out this eBook. It is a great adult travel guide breaking down the best adult entertainment this country has to offer.
Good luck when visiting the best men's spas for erotic sex massage in Cancun.