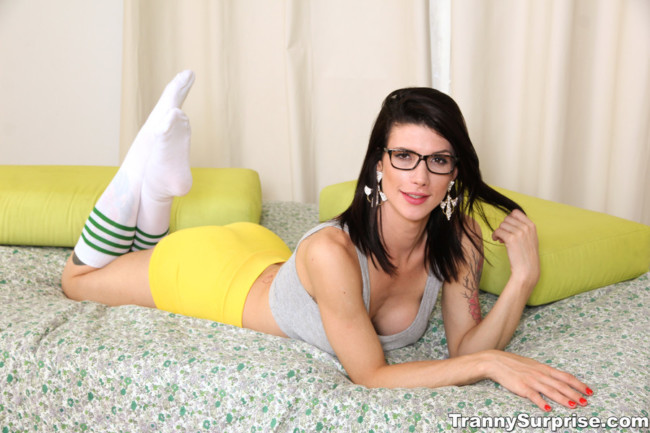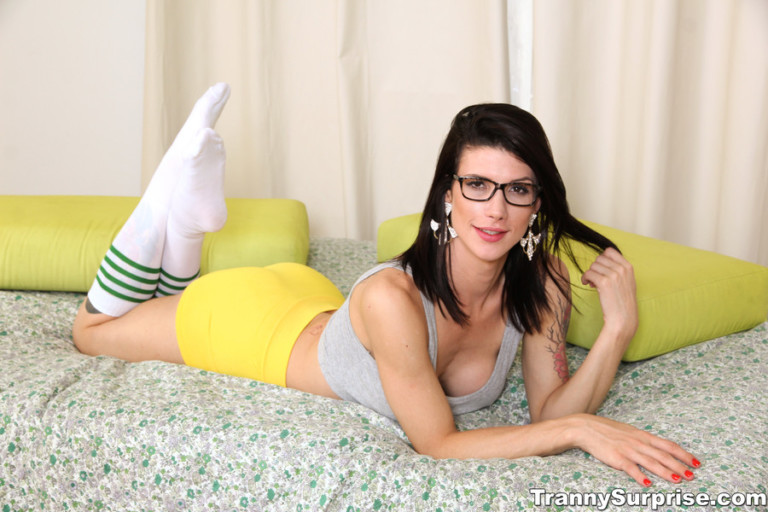 If you have never tried dating a ladyboy before then there are certain things you probably should know. This post is full of tips on how to meet ladyboys near you online on dating sites.
If you treat them kindly and with respect then they will open up to you very quickly and will want to make you happy. They definitely know how to please you and will be very eager to do so.
Don't Send Rude Messages On Ladyboy Dating Sites

People on the internet are generally assholes. Sadly that is just the way it is, lots of people who are nice in their day-to-day lives are completely different once they get behind a keyboard.
When some guys try to meet ladyboys near them online on dating sites they don't know how to act and are complete pricks. They instantly start talking about sex and are using it more as a form of entertainment than a way to meet a ladyboy online.
Actually ladyboys probably get even worse messages than most girls do as lots of guys will take out their frustrations on them if they see them. What this means is that your job is a whole lot easier because the assholes will make you look a lot better.
If they been getting rude messages from 9 of the last 10 guys that talk to her online and then you come along and treat her with respect and like a normal human being she is going to like you a whole lot more.
Ladyboys don't get compliments from guys they meet online very often so if you can just be nice to her and tell her that you think she is pretty and treat her with a bit of respect you are really standing out from the crowd and will be the one that she wants to meet.
So when you are trying to meet a ladyboy near you on line just remember to treat her in a respectful manner and send kind messages that she will enjoy. Try to make her smile and enjoy your chat with her so that she will want to meet up with you.
Once you meet up with a trans you met online continue to be a gentleman and the sex will come very easily.
There Are More Near You Than You Think
One thing that kind of sucks about trying to meet people near you on the traditional m4f dating sites is that so many girls are indecisive and make you wait a long time before they will meet. Guys aren't wired like this, we want to meet someone and get on with it as quick as we can.
If we have to chat for weeks on end that spark starts to die down and the excitement wains. The good thing about trying to meet ladyboys near you online is that they are wired in the same way, and often times they will be ready whenever you are.
We aren't saying to ask them if they want to meet in your first message, though that may actually work. Instead don't be shy to invite them out a little quicker than you might think is OK.
You still don't want to bring up sex or be an asshole, but it is OK to go quick and let the spontaneity of it all lead to even more enjoyment.
Best Dating Site For Meeting Ladyboys Online
There are so many great dating sites for meeting ladyboys near you online but the best one has to be MyLadyboyDate because it is a worldwide site. You can meet ladyboys in Bangkok, shemales in Rio de Janeiro, ladyboys in Pattaya and Chiang Mai, transvesti in Medellin, transsexuals in Frankfurt, ladyboys in Manila or  anywhere in the world on Myladyboydate.com.
Signing up is quick and easy and the membership fee is not much at all. You will be able to meet ladyboys online from all across the world so you can travel to meet them or maybe they will travel to meet you. Who knows you may find a life partner you have been looking for.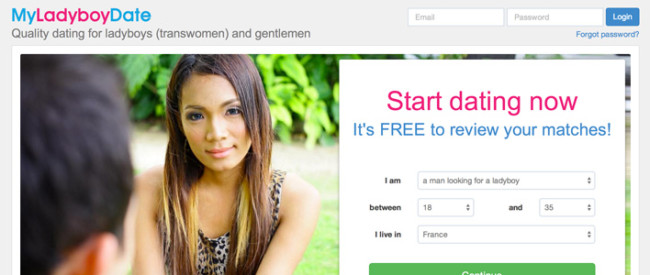 If you are just looking for fun and games many ladyboys on MyLadyboyDate are as well.
You can also find hot ladyboy porn here and live ladyboy webcam shows on Chaturbate. Please always make sure that you use protection with transsexuals, and hopefully these pro tips for how to meet ladyboys near you online on dating sites makes everything go smoother for you.