Miss BJ Erotic Spa On Bangkok Soi 22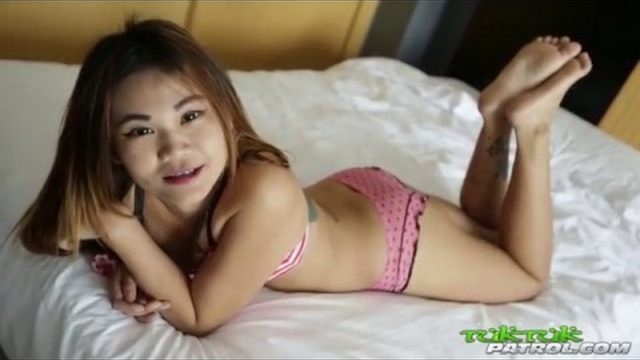 Welcome to our review of Miss BJ erotic spa in Bangkok on Sukhumvit Soi 22. This is a street loaded with many options for girls and nightlife, as is the whole city.
Well to be fair just about anywhere in this area is a great spot to find girls for sex in Bangkok, Miss BJ erotic spa is one of many options. After reading this you will have a greater understanding of what it is like.
We will start off with the logistics of the place letting you know where it is and how you can find it. After that we will talk about the different rooms and services that they have available.
Then we will cover the prices, with so many options in this city if you are on limited time you really need to choose wisely. Hopefully after reading this review you will be much more well informed.
Getting To Miss BJ On Soi 22
Miss BJ is located on Soi 22 right in the heart of Bangkok's nightlife. This is the area of town where most male tourists will stay because it is near both Soi Cowboy and Nana Plaza.
The closest BTS stop is Phrong Phong. Make sure to exit on the even soi side of Sukhumvit and walk the direction leading back toward the Asok stop.
Then you will pass a nice park on your left and head down Soi 22. A few minutes after entering the soi Miss BJ will be on the left hand side of the road across from Queens Park Plaza beer bar complex.
The sign is white with some red letters and the girls working there are usually sitting out front. It is quite easy to find and we have included a map.
If you are taking a taxi tell him Queens Park on Soi 22 and walk across the street.
Themed Rooms
There are a variety of rooms you might end up in when you visit this erotic spa. They are all decorated in a different way like:
Mount Fuji VIP Room
Sunset Room
Beach Room
City Room
Desert Room
Jungle Room
This is not an expensive soapy so don't expect the most elegant of surroundings. There is just a mural on the wall to give each room a different feel and a mattress on the floor.
Nothing to elegant, but clean enough. They at least make an attempt to liven things up, and they also have free drinks for customers. That isn't common at most Thai massage parlors.
The Prices At Miss BJ Spa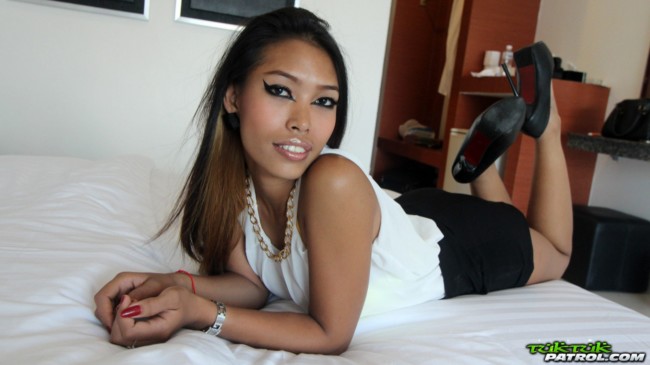 When you walk up to the massage girls waiting out front they will have a laminated menu ready and waiting. The menu is not discreet and tells you exactly what is available.
A handjob happy ending massage will be around 800 baht, a blowjob 1200, and the cheapest full service sex massage is 1600. Then you can do longer times, the VIP room, or two girls for a threesome if you are willing to pay more.
If you walk up to a group of girls then the prices will be set with no wiggle room. If there is only one girl sitting outside then you might be able to negotiate a bit, like a blowjob for the price of a handjob.
All handjob options include a complimentary ball massage, as do blowjob. You can even have anal sex (a level) service for 1900.
You can get them to dress up in a kinky outfit for 200 baht more, and if you enjoy your time and want to go for a second round that can be done for 500 extra.
Japanese Nuru Massage
Miss BJ erotic spa also offers Japanese Nuru massage at reasonable prices. If you want a nuru massage with handjob finish that will be 1600, a blowjob finish is 2100.
A nuru massage with sex is 2500 and anal sex will be 2800. You can add a second girl for your nuru massage but the price will be close to double.
If these prices sound too high then put in just a little bit of effort and try to meet girls for free sex on Thai Friendly instead.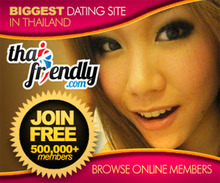 Should You Visit Miss BJ?
Well there are so many options in this city it is hard for one place to stand out. There are other ways to find cheaper sex in Bangkok but the prices are quite reasonable here.
Finding anal sex isn't all that easy, and the prices for nuru massage are pretty good. You might as well just take a stroll down Soi 22 and if you think the girls working here at the time are worthwhile then go for it.
If you wanted to read everything you need to know to get the most out of the great nightlife in Bangkok check out this eBook guide. It breaks down the full scene so you can plan accordingly.
Hopefully this review of Miss BJ erotic spa in Bankok Soi 22 was helpful to you.