Mongering Guide To Finding Girls For Sex In Toronto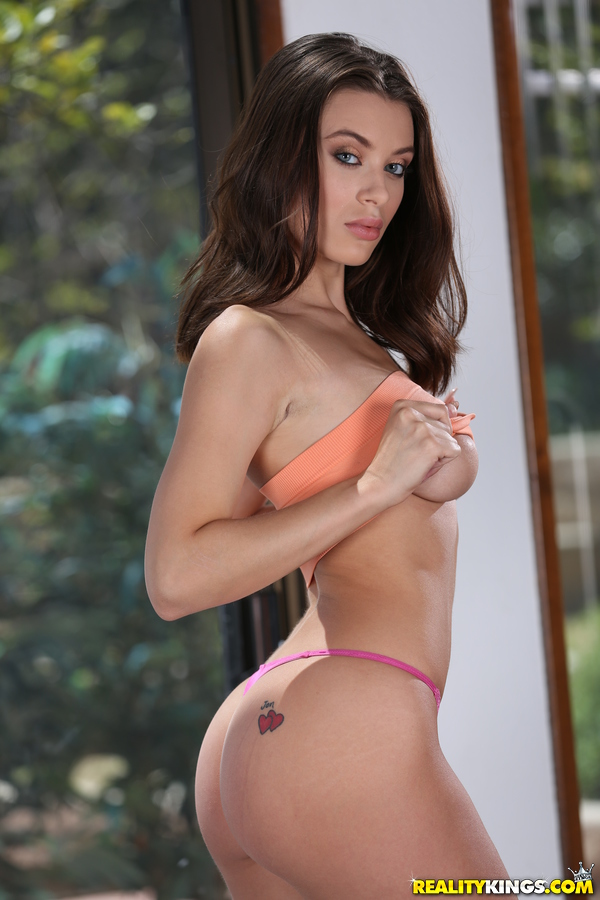 This mongering guide to finding girls for sex in Toronto will break will break down all of the best naughty nightlife this city has to offer. There is a whole lot of available adult entertainment to be found here, and getting laid will not be a problem.
Whether you want to pay a prostitute or try to pick up a sexy girl that isn't after your money we have you covered. There are plenty of links for further reading on each subject if you want even more detail.
This Toronto sex guide has a whole lot to cover, and we will start off with meeting prostitutes online. Not only is that probably the best way to monger in Ontario currently, but it is also still trending upwards.
It wouldn't surprise us at all if in a few years just about all of the mongering here is done with online escorts. After we cover them we will list a few areas to meet street hookers, but they are barely even worth mentioning.
Yonge Street was like a red light district in the past but it is a shell of its former self. There are still some strip clubs and sex toy shops in this area, but it isn't the same as it once was.
With most of the prostitutes moving online there really isn't a legit red light district anymore. However there is a great adult entertainment district loaded with pick up bars and nightclubs if you want to meet girls that aren't hookers.
We will list some of the best and also tell you about a sneaky good hook up dating site you might want to try using as well. Before we start off with this mongering guide there are a few quick hitting things we would like to mention.
When it comes to meeting girls in Toronto you are in for a wide variety of choices. This is an extremely diverse and international city with women from all around the planet living here.
On the negative side the nightlife shuts down pretty early here and the last call at most bars is at 2am. Don't expect extremely late nightlife like you find over in Europe, people go out earlier here.
As far as girls that aren't hookers they are known to have some pretty strong bitch shields. This certainly isn't known as an easy city to hook up with lots of girls, but your mileage may vary.
Meeting Prostitutes Online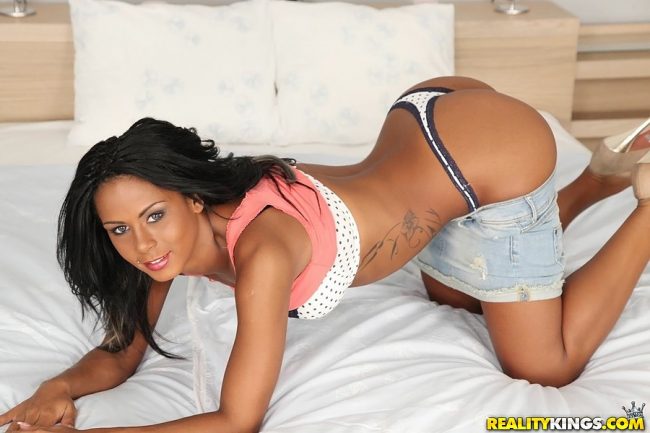 As we mentioned before the best way to monger in Toronto is by meeting prostitutes online. As is the case with most cities around the globe street prostitution is dying while online escorts are thriving.
There are many different escort agencies here that are known to be quite reliable. Plus there are ways to find independents if you don't want to deal with an escort service.
It is easy to see why meeting prostitutes online is becoming so popular. The call girls can just put an ad on a website and wait to receive some texts instead of standing on the curb all night.
And the punters can just click a few buttons and start looking for girls instead of driving into red light districts or dangerous areas of town to pick up street girls. It is a win win for all involved, and even law enforcement is pretty happy because it keeps everything more discreet.
The most common downfall that comes when meeting Toronto prostitutes online is the same problem you run into anywhere else, the bait and switch. You see a picture of a 9, invite her over, and a 5 knocks on your door.
Luckily here you can log on to the online escort message boards like Caerf and Terb. Just Google 'Toronto escorts' with either of those in the search and you will be led right to the forums.
Here you can read guys talk about their past experiences with various call girls they have been with. If you find a prostitute or escort agency with many favorable reviews you can assume you will have the right woman show up and that she will perform well.
If you are dealing with someone with bad reviews or who hasn't been reviewed yet then it may not go so well. Using those Toronto online escort message boards can help save you a lot of wasted time, and so can using reputable agencies like:
Temptations
Mirage
Sexyfriends Toronto
Midnight
Top Drawer Ladies
Hot Pink List
Roommates
Hush
Cupid's Escorts
Toronto Passions
Once again just do a search for any of those on Google and they will pop up right at the top. We don't like to link directly to escort agencies so that it doesn't look like we are doing some sort of paid promotion, if we were there would be a cookie in the link and we could be getting a cut.
That isn't the case, and we are not affiliated in any way with them. Those are just some of the more popular agencies in the Ontario mongering community because they have good reputations for solid customer service.
You can also peruse the classified sections of Craigslist, Locanto, Backpage or Now Toronto but of course that will be much more hit or miss. There are far too many variables at play here to tell you all the prices that you might need to pay, but the average price for sex with an online prostitute is probably around $150 for a half hour or $250 for an hour, all prices in this post are in Canadian Dollars.
As far as street hookers goes you probably won't want to bother with them except that they can be a decent way to find cheap sex in Toronto. You might still be able to find some street girls around Yonde Street, or in areas like:
Church Street and Carlton Street
Maitland Street and Jarvis Street
Dundas and Sherbourne
If you are picking up prostitutes around Maitland and Jarvis be warned that this is where ladyboys are known to hang out.
Erotic Massage In Toronto
We will mention erotic massage in Toronto next but unfortunately most of the spas for men will only give a handjob. A sex massage is not very likely, especially not in the city center.
If you head out into the suburbs or further out in Ontario you might be able to get a sex massage, but most of the time downtown you will just get a handjob happy ending.
Like in most cities most of the erotic services can be got at Asian massage parlors. However you can find some white girls working from time to time, a few are even staffed by Eastern Europeans.
If you wanted to visit some erotic massage parlors in Toronto try:
Muse Massage Spa at 1290 Finch Ave W #13
Muse in Vaughan at 30 Freshway Dr – Unit C1
The Blue Spa at 569 Yonge St
Spring Green Massage at 72 Gerrard St.W., 2nd/F1
Vivid Spa at 4801 Steeles Ave W #3
Pure Pleasure at 2300 Finch Ave W #59
Taboo Massage at 1170 Sheppard Ave W, Unit 4 in Building A
Airport Spa at 557 Dixon Rd
Elite Retreat Spa at 852 The Queensway
Amadeus Spa at 58 Guided Ct
Elite Studio Spa at 70 Silver Star Blvd
Temptation Spa at 2815 Eglinton Ave E
Atlantis Spa Brampton at 351 Parkhurst Square #18
Silhouette Spa at 2404 Haines Road, Unit #2
Premier Spas with multiple locations
Remember to be discreet when you enter so that they don't think you are any type of law enforcement. Don't ask about any sexual services, hope that your therapist offers them to you when she asks you to roll over.
If she doesn't and says she is finished then it might be time to ask. The average price for a massage is around $40 for a half hour or $60-$80 for an hour, then you will need to tip for your handjob happy ending which might be around $50-$60.
A full service sex massage in Toronto may take a tip of up to $200. If that is your goal you are probably better off hiring a call girl that lists erotic massage in her services, on the escort review forums that should be pretty easy to find.
Sexy Naked Girls At Strip Clubs
You can see sexy naked girls at Toronto strip clubs who come from all over the world. We already mentioned that this is a very diverse city, and when you are at the strip clubs that is one place you will really notice it.
Most of the gentlemens clubs don't even charge a cover charge, or if they do it is very small. On the other hand the drink prices are quite expensive and lap dances cost $20 so prices can go up quick.
Another good positive is that most of them are full nude, though there are some topless clubs around. Either way if you want to see some sexy naked Toronto girls at strip clubs head to:
Cafe Atlantis
New Locomotion
Million Dollar
Midway Invader
House of Lancaster (in Toronto and Etobicoke)
The top 4 on here aren't necessarily the best, and in fact they probably won't have the hottest ladies working in them. The reason we listed them first is that this is our sex guide and they are known to be a little more 'hands on' if you catch our drift. From the Brass Rail on down you shouldn't expect to get laid in the VIP rooms.
That wraps up the mongering section of this guide, now we will mention a couple of kinky options before we get into the girls that aren't prostitutes.
Sex Shops & Swingers Clubs
If you want to buy sex toys there will be no lack of options in this city. Some of the best sex shops in Toronto are:
And if you want to visit some swingers clubs then you can check out:
Single Toronto Girls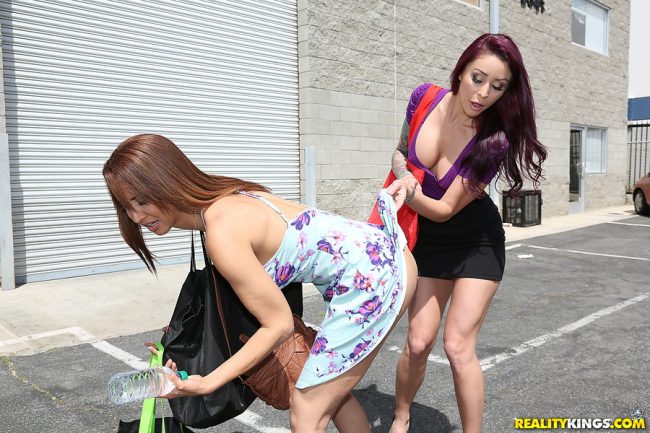 If you want to try to pick up some single Toronto girls then you definitely want to stay in the downtown adult entertainment district. This is where the sexy ladies of the night will go out to party, and many of the best singles bars and nightclubs can be found in one area of town.
The area around King Street West, Queen Street West, College Street, and Union Station is the main party hot spot in town. If you aren't interested in paying for sex but want to try and pick up single Toronto girls at bars or nightclubs this is the main area and you can find plenty like:
Hook Up Dating Site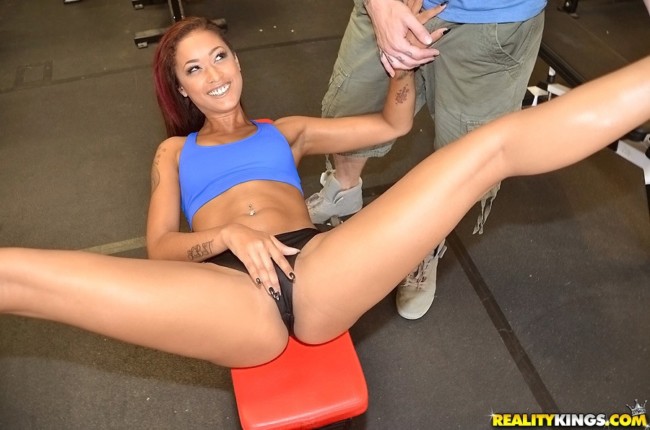 We have all seen the advertisements for Adult Friend Finder online before and wondered if it really is worth using. In truth in many cities around the world it isn't, but when you are in the major cities that isn't always the case.
Toronto is not only the biggest city in Ontario but also in Canada and with it being such an international town there is a strong transient population here. That means many single women move here alone, don't know anyone, but want to have some fun.
You can find some of these sexy ladies partying in the entertainment district, but that isn't everyone's cup of tea. Others will look to meet guys online, and when they don't want a serious relationship they turn to Adult Friend Finder which has hundreds of active female users in Toronto as of early 2018 and many more around Ontario.
These girls all sign up because they are looking for some sort of friends with benefits situation, or just a casual hook up. They only find the site the same way you do, when searching for porn or sex so you know they are horny and waiting to get laid.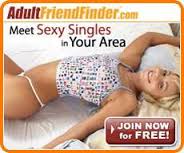 Good Luck Finding Sex In Toronto
That is all the info on mongering and picking up Toronto girls that we've got. We feel like this sex guide covered everything that you need to know to enjoy your trip here.
If you want to monger just meet prostitutes online, it is the best way now and should continue to grow even stronger as time goes on. The online escort message boards are an extremely valuable resource to know about.
The erotic massage scene isn't great, you can find a handjob happy ending with no problem but a sex massage is another story. Don't bother with the street girls, and while the strip clubs are good for seeing some sexy naked ladies don't expect to have sex in them, though you never know.
When it comes to nightlife and pick up bars the adult entertainment district here is all you need to know about. Get a room as close to there as possible and you will be walking distance to the best party hot spots in the city.
Remember that this isn't known as a great city for easy hook ups. If you wanted to learn about some easier places to get laid check out this eBook.
Hopefully this mongering guide to finding girls for sex in Toronto was helpful to you.