Mongering Guide To Finding Girls For Sex In Adelaide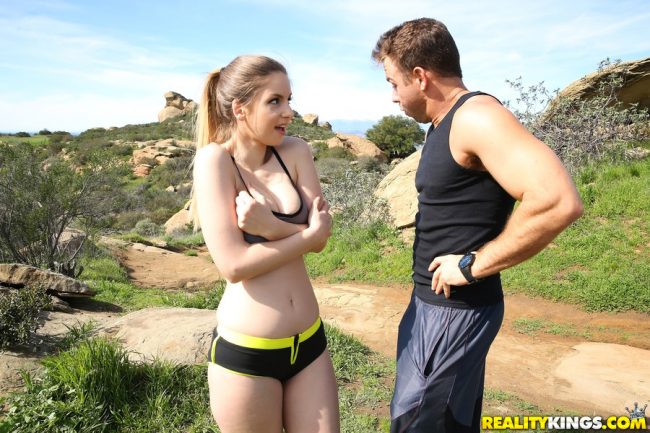 This mongering guide to finding girls for sex in Adelaide will give you the critical information needed to enjoy the adult entertainment in this city. Some may not be aware, but prostitution laws are much more highly enforced here than other cities in Australia.
Many guys coming from Sydney or Melbourne may think that you don't really need to worry about the law because things are much more laxed in those cities. Well here brothels and Asian massage parlors get raided a lot more often, and overall things are more risky.
This Adelaide sex guide will help mongers find girls and give tips on how to avoid running into any trouble. Anyone could be unlucky and be in the wrong place at the wrong time, but if you are discreet and limit your exposure most should make it out unscathed.
The licensed brothels are probably the safest way to monger here, but even they aren't foolproof. Next up would be the wide variety of Asian massage parlors, though many of them could also fall in the brothel category.
We will also cover street prostitutes, meeting call girls online, strip clubs, sex toy stores, swingers events, and the best pick up bars and dating sites in town to meet sexy ladies who you don't have to pay and are just looking to hook up. Overall this is a city with limited nightlife and a dim prostitution scene, but you can still have fun when you know where to go.
We have a whole lot to get to so we better get started.
Best Brothels In Adelaide
As mentioned before the best way to monger in Adelaide will be the brothels. You can pop in for some quick sex with hot women any day of the week.
They all have their own menus of prices but the average price for sex in a brothel would be around $150. That will get you 20-45 minutes in the room with your brothel girl of choice.
We are only listing the best known and licensed brothels. Others will come and go from time to time, but over the past few years quite a few have been shut down.
The ones left standing after the raids are probably the safest way to pay for sex in this city. Some of the best and most reliable brothels in Adelaide are:
Studio 207 at 207 Currie St
Studio 23 at 23 Humphries Terrace
House of Ann at 1 Ann St, Thebarton
Regency 215 at 215 Croydon Park
Purrfections at 225 Henley Beach Rd
Asian Massage Parlors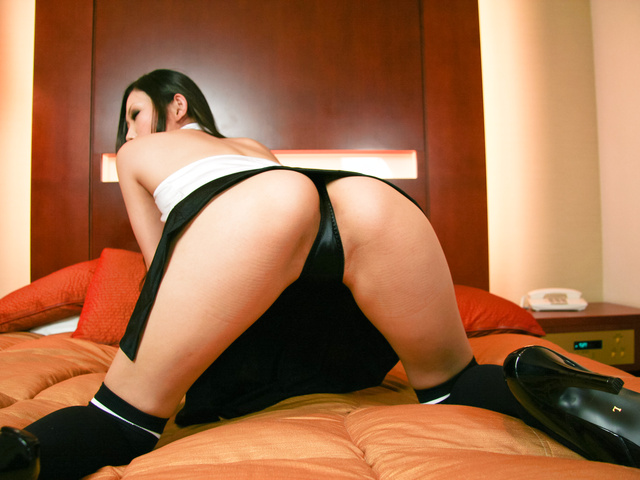 While not all of these would be considered full on Asian massage parlors, some will have white girls too, the mongering community in Australia uses that term or AMP's to describe them so we will follow suit. This city does tend to have less Asian girls and more local Australian or European girls in the mix.
The first group will be the sex massage parlors, as mentioned these probably could have been put in the brothel section but you can get a body rub here also. The best Asian sex massage parlors in Adelaide are:
Lourdes at 16 Halifax St
Satisfaction Massage at 33 North Terrace
Gentle Touch Adult Studio at 226 Magill Rd Beulah Park
Eden Adult Massage at 11 Fullarton Rd Kent Town
Stephies Erotic Massage
The price for a sex massage should be similar to the brothels but probably a bit more because you need to pay extra for the massage. Somewhere in the $150-$250 should do the trick, but of course all these spas will have special packages that can raise your rates if you want VIP packages.
In this second group you won't be having sex with the ladies (most likely) but will be offered a handjob happy ending. Your typical rub and tug Asian massage parlor you can find all over the world:
Len Massage at 177 King William Rd
Triple A at 305 Payneham Rd
Cocos Massage at 141 Unley Rd
Happy Life Thai Massage at 33 Rose Street in Glenelg
Expect to pay anywhere from $70-$120 for a massage with happy ending. Around $50-$80 for the massage and another $20-$40 for the handjob.
If you wanted a topless or fully nude massage some women will do that if you tip more. You might also ask about a body to body with body slide, but that isn't as common here.
Street Prostitutes & Online Escorts
We are going to combine these two in the same section because they are both very risky. Street prostitution is illegal all over Australia, so in this city you know they will be cracking down.
With that said you can find some street prostitutes in Adelaide around Hanson Road and Grand Junction. Don't be surprised if there are some undercover cops in the mix with the street girls.
You can also meet prostitutes online in Adelaide on the various Australian online escort services websites. Some of the more popular here would be privategirls.com.au and scarletblue.com.au.
You can also meet online escorts using Craigslist, Locanto, Backpage, or the people near you feature on the WeChat App. You will probably see lots of ads for call girls offering online massage services, or if an Asian massage parlor is advertising in any of those places they probably provide extra services.
Overall in a city that is known to try and catch prostitutes and mongers meeting prostitutes online should be avoided. Stick with the licensed brothels that are still around.
Strip Clubs But No Sex
You won't be having sex at the strip clubs but you can see some topless or full nude sexy Adelaide girls dancing at them. For a bachelor party or just some eye candy they can be fun, but if you want to actually monger they aren't worth your while.
The prices will be steep when it comes to entry fees, drinks, and lap dances. But many guys do like to hit up the strip clubs to see naked girls and some of the best are:
Where To Buy Sex Toys
If you are looking to spice things up in the bedroom or find a pocket pussy or Fleshlight you could visit some of the best sex toy stores in Adelaide like:
Be sure to shop around and price compare online to get a fair price.
The Swingers Scene
There aren't any swingers clubs in Adelaide that we know of, but they do have some swingers events. Check out the following websites to find out when the next group sex parties will be held:
Behave like a good boy and you may be able to get invited to some of the best private adult parties this town has to offer.
Meeting Adelaide Girls Who Aren't Prostitutes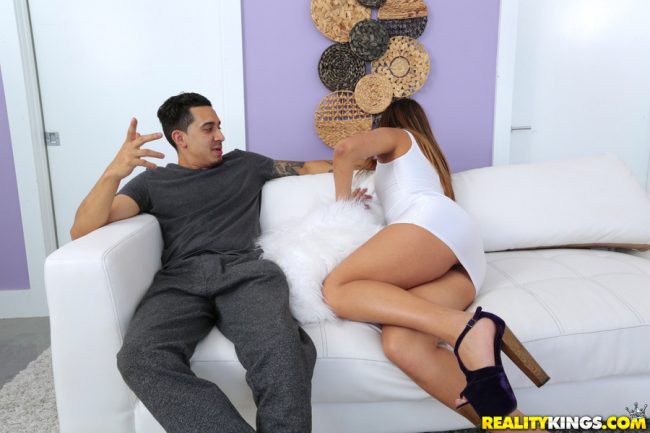 That wraps up the mongering part of this Adelaide sex guide, now we will talk about where to pick up girls that aren't prostitutes. We wrote a longer dating guide as well, but we will still mention some of the best pick up bars and nightclubs to meet single women in this city.
Many will tell you the nightlife isn't great here, but at least for a short trip there should be enough to keep you satisfied. Hindley Street may have the most adult entertainment in town, making that your home base wouldn't be a bad idea if hooking up is your main goal.
During the summer months when the weather is nice there are some good beach bars in Glenelg at Moseley Square also. Some of the best singles bars and clubs to pick up Adelaide girls would be:
Online Dating In Australia
Lastly we want to tell you about a sneaky good hook up dating site in Adelaide. In most cities around the world this site is a waste of your time and money, but Australia isn't most countries.
There are hundreds of single women on Adult Friend Finder in Adelaide, and literally ten thousand plus scattered across the southern coast of Australia. This is a site that only gets promoted on porn or sex related websites, and the girls only find it when they are surfing the web for something naughty.
That probably means they are bored, horny, and want to hook up and get laid soon. This isn't a site where you go to find your life partner (though you never know how things will play out) but instead a site where you find someone to hook up with near you.
In a city known for limited nightlife and risky mongering meeting girls on Adult Friend Finder might just be the best way.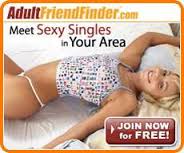 Good Luck Finding Sex In Adelaide
This may not be one of the great party hot spots in the world but if you find yourself here you can still have some fun. There is plenty of adult entertainment around, and now you know the best places to go.
If you want to monger stick with the licensed brothels and Asian massage parlors. Be discreet, get in and get out quickly, and avoid meeting prostitutes online.
There are plenty of single girls around that you might be able to hook up with. Most of the best nightlife is in the CBD area, but during the summer months the beach can be a lot of fun as well.
If you wanted to read about some better cities in the world for a single guy to take a vacation check out this travel guide for men. It breaks down some of the easiest places to get laid around the globe.
Good luck when trying to find girls for sex in Adelaide.