Mongering Guide To Finding Girls For Sex In Montreal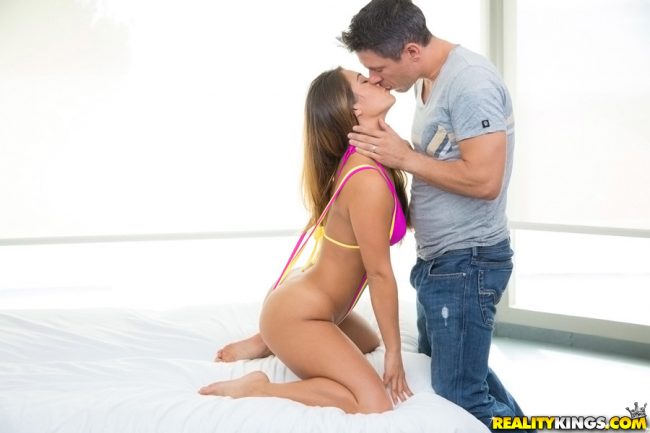 This mongering guide to finding girls for sex in Montreal will break down all of the best available adult entertainment in the city for a single guy. The scene has definitely changed over the last 20 years, and will continue to do so as time goes on.
Write now most mongers would tell you that meeting prostitutes online is the way to go so much of this Montreal sex guide will be about that. This is common all over the world and is the case in Quebec, street prostitutes are few and far between, most have become online escorts instead.
There was once a thriving Asian sex massage scene here and that has taken its licks as well. There has been a major effort by the city to close up many of the spas for men where extra services were allowed.
There are still some that are open, but no one knows how long that will be the case. New ones will continue to pop up around town as well, but the massage scene definitely has seen better days.
There are some strip clubs around town and while you should never expect to have sex in the VIP room there are some that are known to have a little friendlier girls. Plus you can adult stores to buy sex toys, swingers clubs, and obviously there are many nightclubs around town to meet sexy Montreal ladies of the night who aren't after your cash.
We will even mention a sneaky good hook up dating site to meet women who aren't interested in a serious relationship but still are looking to get laid. This post has a whole lot to cover, and since the internet seems to be taking a strangle hold on the mongering lets go ahead and start there.
Meeting Montreal Prostitutes Online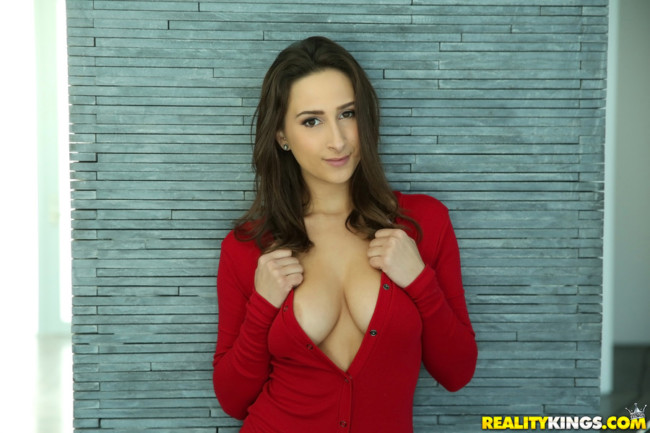 On the list of ways that the internet has changed the world mongering isn't anywhere near the top, but there has still been a drastic impact on the scene. Who would have ever thought that a Montreal sex guide would be starting off with meeting prostitutes online?
But that is where we find ourselves in Quebec today, and it will probably only continue to trend that way in the future as well. You read more glowing reports about independent escorts and escort agencies in this city than most cities around the world.
There are plenty of other cities where online prostitution has taken over, many of them are in Europe. And of course there are still places, like south of the border here, where trying to meet a hooker online is a very risky endeavor.
But in this city it probably is the safest way to pay for sex. There are many escort agencies that have a stable of girls and they don't seem to dick you around and waste your time as much as in other places.
Sure, you will run into a bait and switch from time to time but it isn't terribly common with most the women on them. And thanks to the online escort review message boards you can find out which agencies like to try that and avoid using their services.
If you spend enough time on those escort review forums you will learn about the best call girls in Montreal who are hot and also give a good girlfriend experience. In the old days when you pulled up to the side of the road to pick up a street girl you never knew how she would perform.
Now you can read countless reviews of Montreal escorts and find the best ones before you even contact them. All from the comfort of your own home without going out to some sketchy streets to do so.
Some of the best online escort sites to use would be:
EuphoriaGirls
Mae88
Montrealelitecompanions
MTLGFE
Mojosescorts.ca
MikesMansion
MontrealUnicornHealers
Plus don't forget to do your research on the message board review sites like merb.cc and merc.ca. If you happen to come across some independent escort without any reviews then you can't be sure how it will play out.
Maybe you found some stunning university student who is taking money for sex for the first time. More likely if her pictures look great you are dealing with a fake account or scammer, only you know if it is worth the risk.
Asking for their recent pictures on Whatsapp and telling them you will only pay that girl and no other is a pretty good way to screen out the scammers. This can go for new independent call girls or call girls from reputable agencies, though if a girl has many positive reviews on one of the forums it really isn't necessary.
Prices can vary when it comes to online escorts but expect to pay around $200 Canadian for an hour, all prices in this post will be listed in Canadian. As far as street girls goes you won't find many these days but there might be some around on Saint Catherine.
Sex Massage Is Harder To Find
There are still some erotic sex massage parlors in Montreal but not anywhere near as many as there used to be. Many have been shut down over the last two years for different zoning or permit infractions.
Luckily they don't seem to be targeting the mongers who are looking to get a happy ending, but the scene is still drying up all over Quebec. And if you even do find an Asian spa that gives extra services the most you are likely to get is a handjob.
A full service sex massage will be very hard to come by, but you never know when you might be getting a body rub from the right girl who will give you one. Ever since the closures things have become much more hush hush, but some known spas to get a sex massage in Montreal are:
Massage Ici at 1018 Urbain St
Secret Spa at 2401 Rue Saint-Jacques
Salon Fantasies at 2944 Boulevard Taschereau
Salon Jasmine at 6060 Auteuil
Le Royal Spa at 5180 Chemin Queen Mary #408
Spa Eau Claire at 1280 Boul de Maisonneuve E
Aux 4 Mains Massage at 1840 Rue Ontario E
You probably are better off ordering massage services online. Search the escort review message boards for guys who have done it in the past or start a thread asking about which call girls also know how to give a good erotic massage.
The typical price at a rub and tug for a massage and happy ending is about $100. Half will be paid to the spa for your body rub, the rest will be given as a tip.
Naked Girls At Strip Clubs
If you want to look but not touch then there are some good topless and fully nude strip clubs in Montreal. You can see some hot naked girls dancing on the pole, unfortunately it isn't likely to be your pole.
There is definitely some nice eye candy to be found at the gentlemens clubs and they can be a nice way to spend an evening. However if you are hoping to monger you are more likely to walk out with blue balls than an empty bag.
Some of the best strip clubs in Montreal to see sexy naked girls dancing are:
Le Solid Gold
Club Downtown
If you were hoping to have sex or get a blowjob from a stripper the girls at Solid Gold and Club Downtown are known to be a little naughtier. With some that may just end up being more hands on during your lap dance, others have been known to go the extra mile in VIP.
That is no guarantee though, and it wouldn't surprise us if there are girls there who will claim they will have sex in VIP and then back out after you pay. With all the bouncers around they know there won't be anything you can do if you lie.
It is probably best to ask for their number and set up a meet after their shift ends if getting laid is your goal.
Swingers Clubs & Sex Shops
Remember that this is a French speaking community and that means when you are researching the swingers clubs in Montreal look for echangiste clubs. That is the French word for group sex clubs, and you may have better luck using that.
There are some well publicized swingers clubs in this city, but like in most cities around the world the best orgies are found at private parties. These Montreal swingers clubs can be a great way to get yourself into the wife swapping community:
Many of the best adult shops to buy sex toys can be found along Saint Catherine. This was once the main red light district in the city and while there is still plenty of debauchery to be found here it is much more tame than it used to be. Visit the best sex toy shops in Montreal like:
Montreal Girls That Aren't Hookers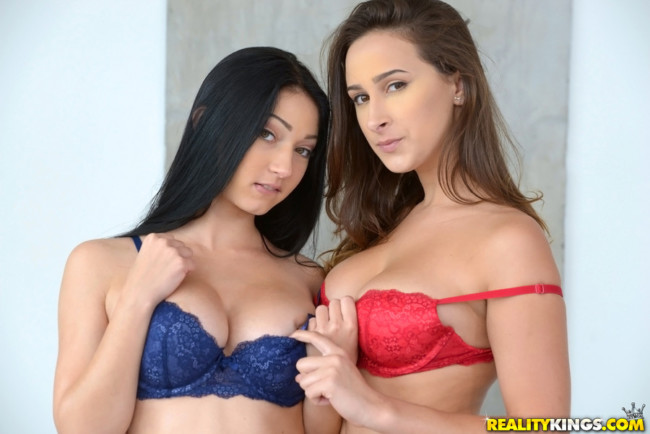 If you wanted to meet some of the sexy ladies of the night in Montreal that aren't hookers there are a few main nightlife districts in town. Saint Laurent would probably be the main place to party, you can find plenty of singles bars and nightclubs like:
That is the main nightlife district through most of the year, though during the summer when the weather is nice the Old Port area probably is a bit more popular. Another good place to go party and try to meet sexy Montreal girls would be Crescent Street at bars and clubs like:
Crescent Street is more geared towards tourists and since many Americans go party here there will be more English speakers around. The Saint Laurent nightlife district is more popular with the locals and will be more French speaking, but if you only know English you should still be alright when trying to hook up with girls there.
If you don't want to monger and only want to try to pick up sexy ladies of the night then definitely stay near one of those nightlife districts.
Meeting Women Online
This section isn't about where to meet your future bride, this is a Montreal mongering and sex guide after all. Instead it is about where to meet women online who are interested in casual sex.
Adult Friend Finder is a site that is quite polarizing. Many guys think it must be a scam and that no woman in her right mind would ever sign up for a hook up site.
Other guys have been using it for years and had some good success on it. Like anything in life there will be ups and downs, but there are plenty of single girls in Montreal using Adult Friend Finder, this is a big city with almost 2 million people after all.
All of the girls on Adult Friend Finder are signing up to get laid, not to find a life partner. If you just want friends with benefits relationship or a one night stand then this is the best site you will ever find for that.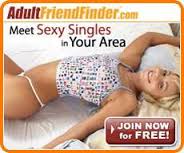 Good Luck Finding Sex In Montreal
That wraps up our Montreal sex guide. We tried to cover the scene as in depth as we could, and also tried to make it clear that meeting prostitutes online is the best way to do it now.
Often times when researching for posts like this we read a lot of accounts of guys meeting an online escort and something going wrong. She wasn't the same girl as the picture, she wasn't as hot as they thought, or it was some sort of scam.
There were far fewer reports like that in this city, and while things did go wrong on rare occasions that can happen with anything. If you use the online escort review forums you can be pretty certain you will find the right call girl for you.
The rest of the mongering is much more hit or miss. The massage parlors are closing up shop quickly and the strip clubs are good to see some naked girls but not for much else.
If you want to try to pick up girls who aren't hookers just get a hotel or condo near Saint Laurent and enjoy the great nightlife there. If you don't find the scene here to be right for you then check out this travel guide for men we wrote on the easiest places to get laid around the world.
Good luck and hopefully this mongering guide to finding girls for sex in Montreal was helpful to you.