A Naughty Pattaya Go Go Bar: Sugarbaby AGo-Go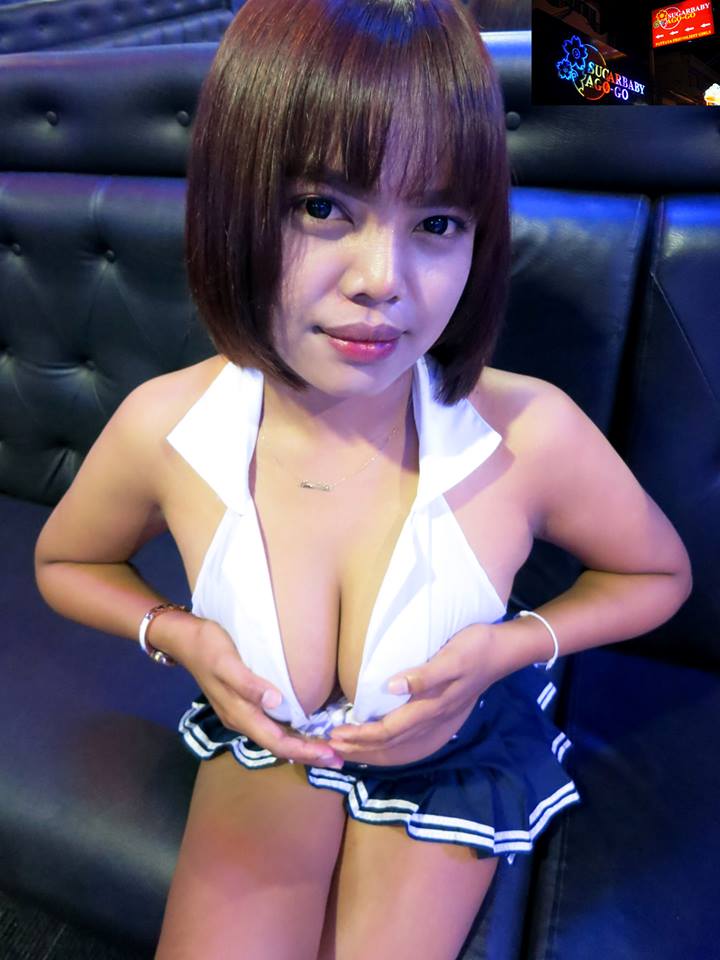 If you are looking for a naughty Pattaya Go Go Bar head to Sugarbaby AGo-Go. It is considered one of the wildest and funnest Go Go's in town, right up there with its sister bar the Windmill Club.
Its name doesn't quite ring out as Windmill, but maybe that will change over the years. One of the nice things about this bar is that the owner does a great job of keeping his customers happy.
He even has his contact info posted in the bar and wants anyone that has a bad experience to contact him. Whether it is a girl not treating them well, a waitress being rude, or an overcharged bill he wants to know about it.
That means that you are unlikely to have to put up with any shenanigans here and can enjoy your time checking out all the sexy Thai girls in Sugarbaby AGo-Go. If you wanted to know about all of the best adult entertainment in this city don't miss our GuysNightlife Pattaya girls & sex master post.
Sugarbaby On Walking Street Pattaya
While the Windmill Club is just off Walking Street Sugarbaby is located right on the main strip. You can find it near Fahrenheit, but it won't be hard to notice it.
When you walk inside you will notice a big stage right in the center. If you sit right by the stage you might get some upskirt shots and the sexy Thai Go Go girls don't wear any panties!
Some of them will have their tits out as well so you always know you will catch some good views here. Plus there are mirrors on the walls for even more options.
Lesbian Sex Shows In Pattaya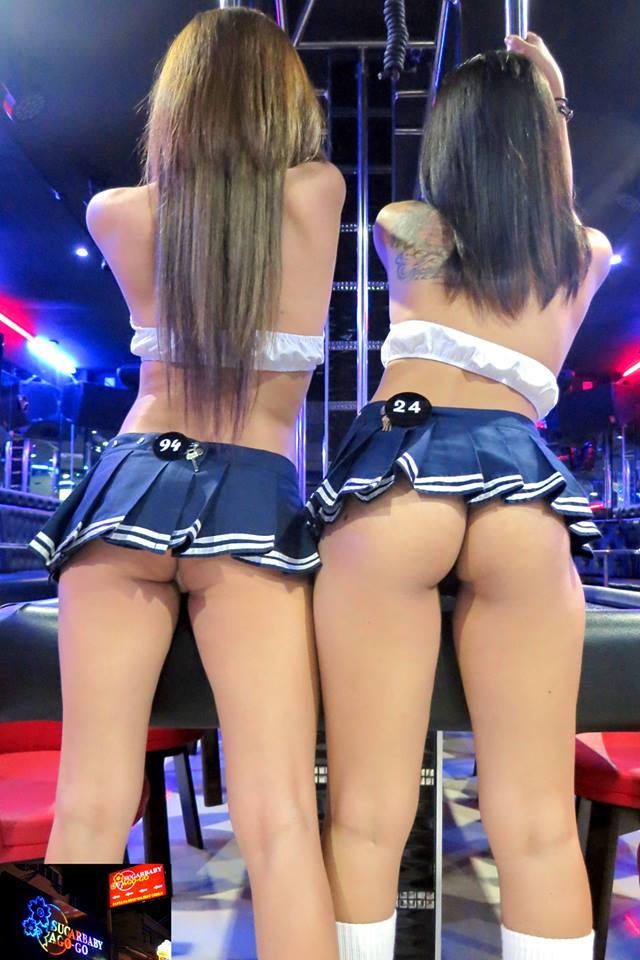 While these generally aren't full on, you can see some light lesbian sex shows at Sugarbaby in Pattaya. There are three locations in the bar where this goes down.
One is at the back of the main stage, other is at a big table nearby, and then of course you can see more lesbian sex acts in the jacuzzi. You may want to try to get a seat near one of those areas.
If you buy the Sugarbaby girls a drink you can even join in on the fun. No, we don't mean make it a full on threeway but you can let your hands roam on the girls if you want.
Don't be surprised to see some other guys letting their hands or tongues go all over the Go Go girls bodies. Just buy a drink and you can too! Here is a list of more nude Go Go's in Pattaya.
The Price For Sex At Sugarbaby
Well, you won't actually have sex at Sugarbaby but a handjob isn't out of the question. If you buy enough ladies drinks a blowjob could even be possible but don't count on it.
You need to pay a barfine to get the Thai girl to leave with you and the barfines at Sugarbaby cost 700 baht for short time and 1500 baht for long time. That is just the fee to the bar, from there you will need to negotiate directly with the girl.
They usually will want an additional 1500-2500 for short time or 3k-5k for long time. If you try to barfine them really late in the night there is no long time charge and its always 700.
You can get a draught beer for 80 baht and the ladies drinks will cost you 150 baht. There is a happy hour before 10pm but the savings are minimal.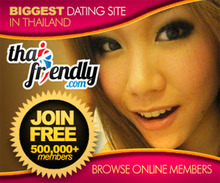 Have Fun At Sugarbaby AGo-Go
This isn't the best place to go looking for stunners. You might find one, but expect most of the Thai girls here to be average.
Instead this is a place to go to watch lesbian sex shows, be hands on, and find some naughty Go Go girls. You will definitely have a good time here, and the pics of the girls on this page came from their Facebook page and actually work there.
If you are reading this from far away and want to start chatting with Thai girls before your trip to Thailand use Thai Cupid or ThaiFriendly. You may be able to find girls for free so you don't have to pay barfines!
For more tips on taking a trip to enjoy the Pattaya red light district check out this eBook guide. Have fun at another naughty Pattaya Go Go bar at Sugarbaby AGo-Go.