No Hands Massage At Mitu Bangkok Massage Soi 33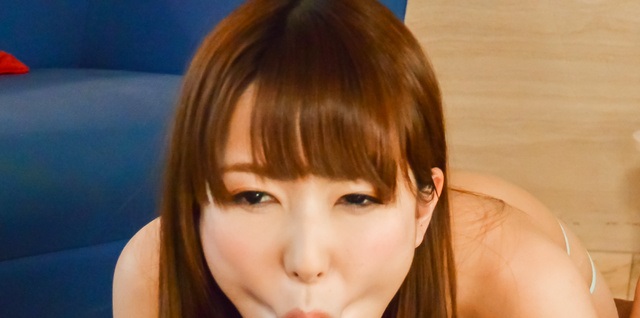 There are so many great ways to find girls for sex in Bangkok. A no hands massage at Mitu Massage on Soi 33 is one of the rare places that may really stand out.
Some guys may live here and have all the time in the world to try as many of the various establishments around town as they want. Others may be on a long holiday and be able to try out quite a few.
Then there are the guys who are on a short trip and have no time to waste. They will be back in the western world sitting at a boring desk job remembering the good old times from their trip in the near future.
They need to make sure that every day they have an awesome time. Getting a no hands massage at Mitu Bangkok Massage will give you a very good chance of doing just that.
In this post we will tell you where you can find it and what to expect when you visit. This is a nice erotic spa with many other spas all around it.
Then you will learn about the different types of massage services that they offer and the lineup of sexy Thai girls that are your therapists. You will also hear about how they do things a little differently and why it is one of the spots that really does stand out.
Getting To Mitu Bangkok Massage Soi 33
We have included a map but Mitu Bangkok Massage is quite easy to find on Soi 33. Just make sure that you don't go down Soi 33/1 instead of 33.
This is located right next to the Phrom Phong BTS stop and the Emporium Mall. Head down Soi 33 and take your 4th right and it will be on the right hand side of the road. It is near 7th Heaven Blowjob Bar.
There are many other spas in this area and you might get tempted by another sexy therapist on your way. If you see a stunner then go ahead and take your chance with her while you have it, if not then go right to Mitu.
The opening hours are from 10am to 10pm and they also will do outcall massage in your hotel room. When you enter you go up to the 2nd floor where there is a very nice lobby and waiting area.
A manager will greet you and tell you about the different services and prices they have. You can also ask to see a lineup to choose the right girl for you. Actually lets get to the girls next, but before we do there is a quick update.
Mitu has now moved across the street and a new Japanese Soapland has taken the old location.
The Sexy Thai Massage Therapists
We mentioned that there is a reason that this spa stands out from others and that is because of a system they have in place. Guys can rate the sexy Thai massage therapist that they sessioned with after things are done.
They then will rank each girl and tell you about which are the highest rated. That way you have a great chance of choosing a very skilled girl who is good at her job.
Some may still choose to see a lineup and choose the hottest girl. Others may want to trust the rating system.
Overall you should be quite satisfied with the lineup of girls here. There are plenty to choose from and if you are struggling to choose between two you have the rating to fall back on.
No Hands And Wet Massage
There are a variety of different types of therapy you can have here. They have the traditional Thai massage, but they also have so more Japanese style as well.
These would be the wet and no hands massage that they offer. This is pretty self explanatory, at least to anyone that has watched much massage porn.
You pay around 3000 baht for a 70 minute no hands massage or wet massage. When you go into the room you will hop into the shower where your therapist will wash you off.
Of course much of her time will be spent stroking your cock and even cleaning your asshole. That is because anal rimming is included in the services.
After the shower is finished you will get an extensive body to body massage and a lengthy cat bath. That means her sexy body will be rubbing all over yours, mostly with her boobs doing the rubbing.
She will lick you from head to toe focusing mostly on ball and groin licking and a rimjob. Customers are allowed to cum multiple times if they can pop twice in the allotted time.
Like all spas they have a variety of VIP services like adding a second girl for a threesome or longer times. Be sure to ask for the menu to confirm things before you buy.
Should You Visit Mitu Massage?
If you have enough time to stop by then why not. Not only does the rating system allow you to choose the best girl but it allows the management to know which girls aren't performing well.
That way the dead weight can get cut and only the best performers can stay on. It also gives all the sexy Thai girls working here extra incentive to perform well.
Maybe you want to make this the focus of your trip, or maybe you just want to stop by if your Thai Cupid date doesn't put out. Either way knowing it is an option is definitely a good thing.
If you wanted to read more about how to get the most out of the great Bangkok nightlife check out this eBook guide. It will break down all of the options and come in very handy if you aren't already fully aware of what all is available.
Have fun if you get a no hands massage at Mitu Bangkok Massage on Soi 33.