Pro Tips For Meeting Online Escorts In Australia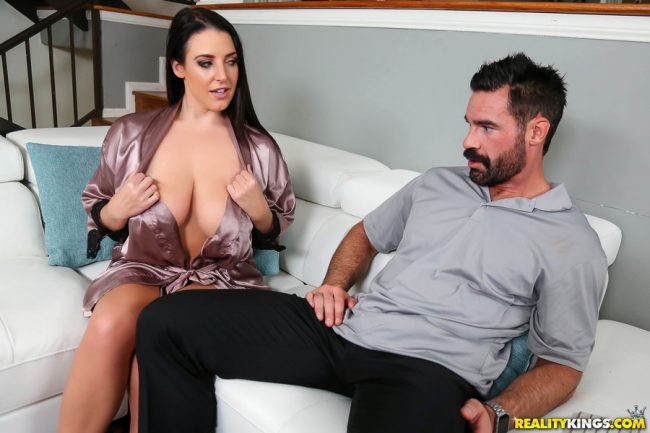 Meeting online escorts in Australia is similar to trying to find call girls online anywhere on the planet these days. Over the last 20 years technology has really changed the world we live in, and the prostitution scene is evolving with the times.
However just because you can meet Australian escorts online and have some success that doesn't mean you are guaranteed to do so. The sex trade has long been a place where you will find sharks in the waters trying to rip people off, and the internet makes that easier than ever.
These pro tips will help you do things the right way to maximize your chances of success, but even if you do everything in the most efficient way possible there are no guarantees. Sometimes you can tell a scammer you know they are trying to pull something and it still won't stop them.
We will be listing some of the best online escort services around the country for you to use. They are popular in the mongering community here and many guys have had some great experiences using them.
You have to take the good with the bad, but when things go right they can really go right. We will also tell you about other less reliable ways to meet prostitutes using the internet, and even mention a sneaky good hook up site where you might just meet some horny girls you don't need to pay.
But first lets start off with the positives and negatives of using the internet to pick up call girls.
When Meeting Hookers Online Goes Well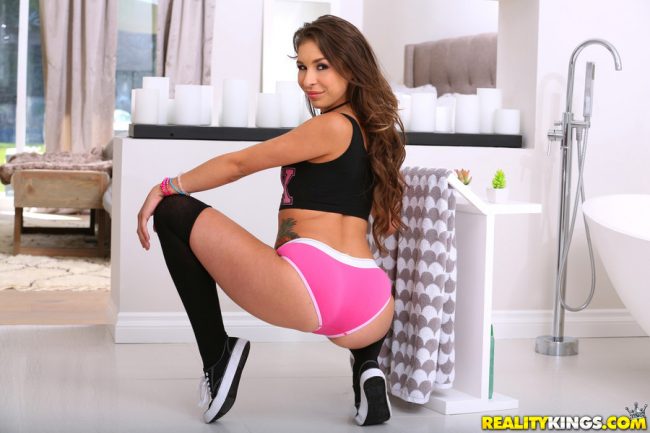 Lets start with the positives and talk about why using Australian online escort services can be a good thing. The first is the ease and convenience it brings.
You just log onto an escort services website, scroll through some pictures of the available call girls, and contact them. If they aren't busy they come to your home or hotel, or they might tell you where to meet them.
You meet, have sex, and then that is the end of it. You may not even need to put on pants at any time throughout the whole process, that is how easy it can be.
If you are in a hurry and want to get laid without traveling to a brothel or Asian massage parlor you can save time and have the hooker come to you. If you want to be discreet and not be seen entering a whore house it can also be good.
Plus there are so many online hookers to choose from you have a wide variety. You can easily find call girls that were born here, or Asian prostitutes, Eastern European, and some rare Latinas as well.
You have a much bigger selection than the handful of girls who are usually available at a brothel.
When Meeting Escorts Online Goes Wrong
We have to be honest and say we aren't 100% sure about the legality of online prostitution in this country. In most places around the globe if prostitution is legal at all it is usually only legal for a girl to sell her body, but brothels are still off limits.
Here brothels are legal and regulated, but street prostitution isn't legal. Where does online prostitution fall into this? You can click here and read the laws and try to make sense of it yourself, but our guess is that it isn't anything you really need to concern yourself with.
The more likely bad scenario is the all too common bait and switch. Someone puts up a fake profile with fake pictures on an Australian online escort site and sends out a much less attractive girl than you are expecting to meet.
This is the main problem with meeting hookers online anywhere around the world and has been a common tactic in the sex trade for many years. The reason it is so common is because it works a good enough amount of the time to make it worth it for the scammer to try it.
Even if they are expecting a 9 and a 6 shows up many guys will still go through with it. They won't want to be rude to the call girl and say they don't think she is attractive.
They also are horny and want to get laid as soon as possible, the thought of hopping back on the internet to find another girl may not seem worth it. The easiest way to work around this is to ask for their Whatsapp and have them send you recent pictures.
If you like what you see make it clear that you won't pay any girl other than the one you just saw. This should be enough to make the majority of scammers give up, but unfortunately some may still try.
It is probably best to have them come to your place (outcall) instead of going to theirs (incall) for safety reasons. Now if they are inviting you to come to a nice brothel, massage parlor, or a luxury hotel or apartment with security it should be fine.
But showing up at some random address you don't know could lead to trouble. Also keep an eye on your drink when you have a hooker in your room, don't give them a chance to drug and rob you.
Overall the brothels and massage parlors around the country are going to be a more reliable option. We have written sex guides for cities like:
That all can lead you to your best options to find sex in each city.
Best Online Escort Services In Australia
You can use sites like Craigslist, Backpage, or Locanto with some success but they are going to be a lot less reliable. You are for more likely to run into scam profiles on them than in the better sites.
If you are trying to meet hookers using the internet then stick with the best online escort sites in Australia like:
Auescortreview.com
Privategirls.com.au/
Escortify.com.au/
Escortsandbabes.com.au
Scarletblue.com.au/
Aus99.com.au/
Auxxxreviews.com/forum/
The last two are adult directories with forums and escort reviews. Here you can read about certain service providers to find out how well they perform and if they are as attractive as their pictures.
As far as the prices for an Australian online escort there are far too many variables at play to even begin to tell you how much to pay. The call girls will have a price list on their page and if you like their offer contact them, if not find one that fits your budget.
There are so many Asian prostitutes in this country and their rates should be a bit lower. The local Aussie girls or Eastern Europeans will likely charge more.
Anywhere from $100-$300 should be the price for an hour, but only you know if the specific girl you are looking at falls in your budget. The hotter girls will charge more, the less attractive ones will charge less.
Many call girls will have a list of services they provide, some will charge extra for something like anal sex while others won't do that at all. Some may even charge extra for 'girlfriend experience' or kissing, and if a girl is asking you to pay $50 extra for kissing that isn't usually a good sign.
One more option you have is to use the WeChat people near you feature. This will lead you to many independent escorts, brothels, or Asian massage parlors in the area near you.
If you see any massage parlor listed in WeChat, Craigslist, Locanto or Backpage you can pretty much assume a happy ending will be offered. You could also hop on Adult Friend Finder which is surprisingly very popular in this country.
All of the major cities like Sydney, Brisbane, Melbourne and Perth have over a thousand active female users on the site as of early 2018. These are all horny girls that you won't need to pay.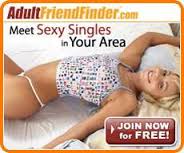 This is not a cheap country to visit or for mongering either. If you wanted to read about some better budget vacation destinations for single men with cheap mongering check out this travel guide.
Good luck when trying to meet online escorts in Australia.