Pro Tips For Meeting Hookers Online In Montreal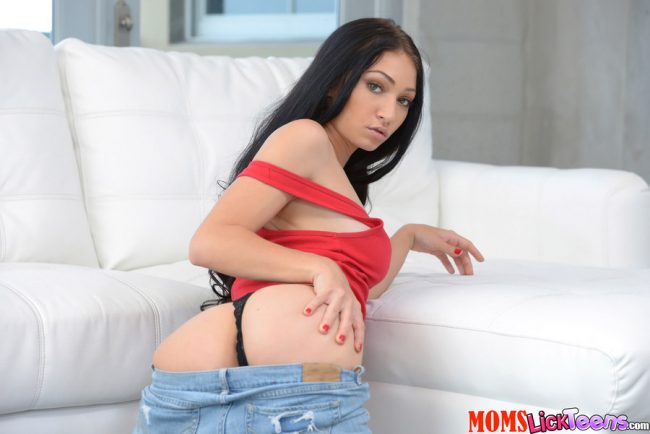 Meeting hookers online in Montreal is very easy and the best way to monger in this city currently. There are many online escort sites available, but of course some are better than others.
There are also some popular escort review message boards. Using them can help you find out which call girls are known to be good at customer service, and which are all business meaning maybe not as much fun to choose.
We have written an extensive Montreal sex guide and meeting hookers online is clearly the most popular way for local mongers around town or anywhere in Quebec. It is safer, you can find hotter girls, and if you spend some time to find the right girl it is more reliable as well.
On the other hand when you are dealing with independent online escorts or agencies things do not always go as planned. We will give you some pro tips on how to give yourself the best chance for having a great experience, but sadly even if you do everything right some times you will get a dud.
If you already know this isn't for you and you prefer dating to mongering read our guide to picking up single girls around town instead.
When Meeting Hookers Online Goes Wrong
There are a variety of ways that meeting hookers online in Montreal could go wrong. The worst of which is that you get caught up in some sort of police sting, but if you stick to the main online escort agencies then you probably shouldn't have to worry about that.
If you try to meet independent escorts on Craigslist or Backpage then who knows. You could possibly find a gem, but that isn't very likely.
Police stings are pretty rare, the main way meeting hookers online goes wrong most of the time is that you waste your time. Maybe you book a call girl for later that night and she doesn't show up.
Maybe you book a tall leggy blond and a short chubby brunette shows up. Then when you contact the escort agency and say they sent the wrong girl they apologize, tell you they will send the right one, and just choose any random call girl they have available instead of the one you asked for.
Luckily, thanks to the Montreal online escort review sites you don't have to worry about that as much. You can read about which agencies or independent girls are what you expect.
Which look like their pictures, which give a good girlfriend experience, which are good performers in bed, and which really do all the services they claim to do. Plus you can find out about the bad apples and cross them off your list of potential contacts.
If you are dealing with a call girl with many positive reviews then you have no reason to believe you won't also get good service from her. If you are throwing darts at some independent on Craigslist then you never know how it is going to go, and often times that means it won't go well.
Either way, we suggest you ask to contact them on Whatsapp and ask for recent pictures. Then make it clear that if the girl from the pictures isn't who shows up that you won't go through with the deal.
That will save you from dealing with the many time wasters that are out there. A good way to spot scam profiles is to take the last 4 digits of the phone numbers listed on the ad and search for them on the escort review sites, if others have been scammed before they likely would have reported it.
Another tip is to never accept a drink from a prostitute you meet online, and don't live your drink unattended and give her any chance to drug you. By the same token if you plan to offer the girl a drink do it from an unopened bottle so she doesn't need to worry either.
Treat Your Quebec Call Girls Well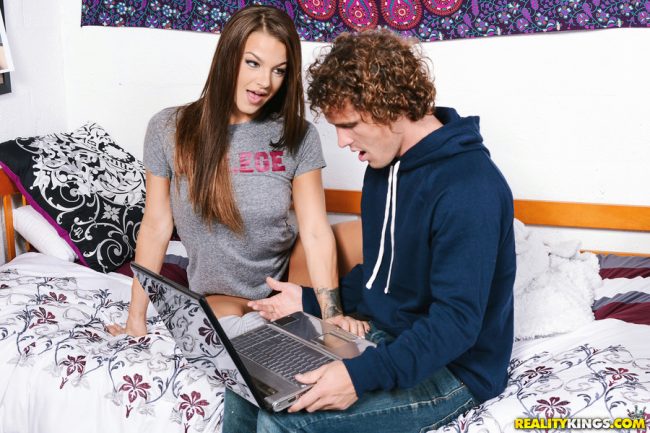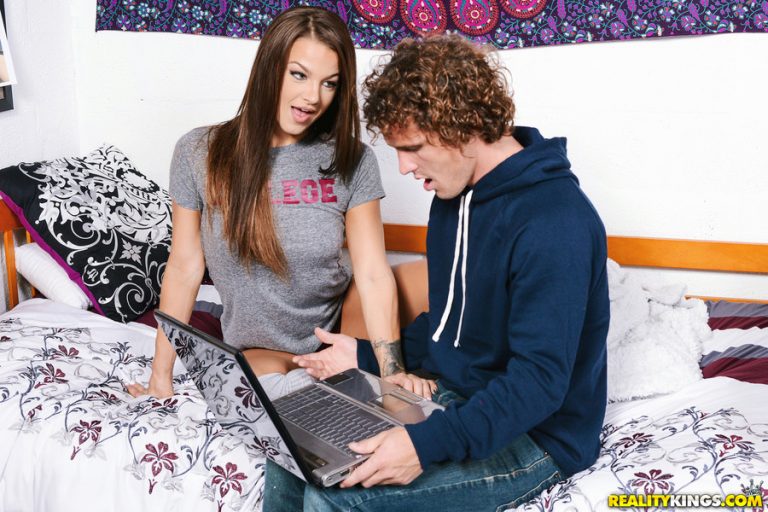 One thing you often read on the Montreal online escort review sites is that hookers here often give a good girlfriend experience. That link has a definition, but it basically means they treat things like a normal hook up and not like a business deal.
A lot of times hookers will just come in your room, say nothing, do their job and get away from you as quickly as possible. Some guys like it this way, but most prefer that the girl at least seems a little bit into it, a smile on her face can go a long way.
If you want to receive a good girlfriend experience then treat her kindly and with respect. You don't want her to treat it like a business deal, then you shouldn't treat her like a whore either.
Exchange some simple pleasantries, let her go wash off in the shower, and then have your fun. Don't just start groping her the minute she walks in the door or she will be cold and distant.
Best Online Escort Agencies In Montreal
As mentioned before there are many different Montreal online escort agencies but not all are created equal. Some will be good for a few months and then seem to completely lose the concept of customer service.
Others were bad from the beginning and were just a complete money grab. Like in all businesses around the world the cream rises to the top and lasts for the long haul, and the bad ones disappear.
Currently some of the best online escort agencies in Montreal are:
Montrealelitecompanions
MTLGFE
EuphoriaGirls
Mae88
Mojosescorts
MikesMansion
MontrealUnicornHealers
If you are looking to order any sort of kinky sex or BDSM online then try Unicorn. The girls there specialize in BDSM and all sorts of erotic sex acts. You should be able to find escorts around Quebec on those sites as well.
Escort Review Message Boards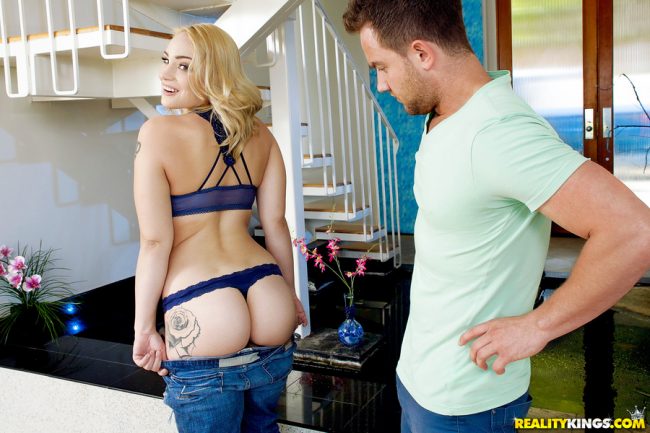 There are a couple of main Montreal online escort review message boards like merb.cc and merc.ca. If you spend some time reading through them you can find out which agencies are the best at the time you are looking for a call girl.
Those forums also will discuss particular girls as well, so you can find out who is the best performer and does the types of sex acts that you prefer. The more time you spend researching the better chance you get of finding the perfect call girl for you.
Online Massage Services
The erotic massage spas in Montreal are dying out, and now many guys are trying to find a happy ending massage online. You can find plenty of online escorts who will do this for you.
Just read around on the escort forums or contact an agency directly and ask which of their girls can give an erotic massage. You probably will need to pay extra, at least if the massage plus happy ending end up taking over an hour.
Price For Online Prostitutes
There are far to many variables at play for us to tell you the exact price for online prostitutes in Montreal. They each can pretty much charge whatever they want, and you can pay as much or as little as you want.
Of course the hottest call girls will charge the most, and if you are looking for cheap sex online don't expect the hooker to be very attractive. The average price for an attractive call girl is probably right around $200 Canadian per hour.
Each escort will let you know of the price before she comes over to your place. You should already have the money out, and most agencies prefer that you put it in an envelope in plain sight so the girl can see it when she arrives and know you aren't just playing games.
If you want longer than an hour or some kinky sex acts that aren't on her regular menu then you probably will charge extra, if she is willing to accommodate at all. In general Montreal online hookers don't do much up selling, but something like anal sex would definitely cost you a premium.
Some agencies are now offering incall services. Incall means that you can go to their place, usually they rent out a nice apartment which they effectively turn into a brothel. While incall in Montreal is becoming a bit more common the vast majority of the time it will be outcall with the hookers coming to you.
If these prices are too high for you then maybe try to find free sex online on Adult Friend Finder. There are many horny girls in this city using it and it can be a great way to get laid without paying for it.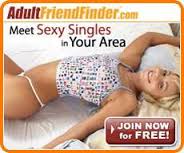 Good Luck Meeting Hookers Online
Meeting hookers online anywhere in the world can be hit or miss and Montreal is no exception. However with the escort review message boards you can really limit your chances of ending up with a dud.
If you take the time to find a highly reviewed call girl then you should end up with a very good experience. If you just pick the first hot girl you see from an unknown agency then who knows how it will go.
If you were interested in reading about some easier places in the world to get laid check out this travel guide for men. It breaks down some countries where the local girls really like hooking up with foreign men.
Good luck when meeting hookers online in Montreal.