Ultimate Guide To P Burgos Street Red Light District In Makati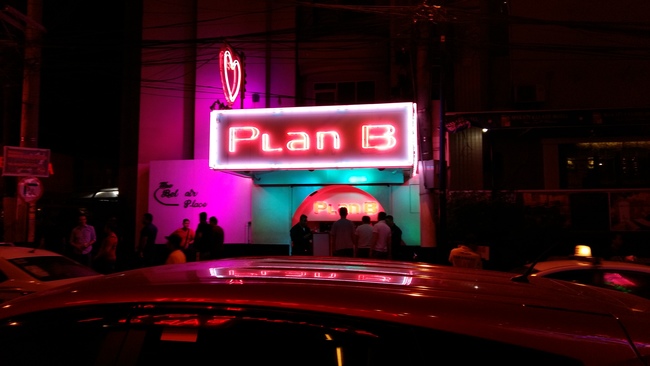 This ultimate guide to the P Burgos Street red light district in Makati will get you fully prepared for taking a trip here. Manila is one of the most congested cities on the planet and is definitely not user friendly for a first time visitor.
The Philippines is definitely a third world country but it looks a whole lot rougher than it really is. The first time you visit you probably will be a bit intimidated by the country, most are.
So in this post about the P Burgos Street red light district in Makati a lot of the talk will be about things other than the girly bars and prostitutes. Don't worry, we will cover that as well, but this as much of a travel guide as anything.
In truth the girly bar scene is very easy to figure out. You go in, you find a girl you like, you barfine her and off to your room to bang. It really should be the least of your worries, if you have the pesos you will get the girls.
The more difficult thing will be picking a hotel near the action, finding good places to eat, and figuring out how to maneuver this massive and chaotic city. It really isn't all that difficult either, but its probably tougher then going into a girly bar and asking for a barfine.
This post will cover a lot of topics and there will be many links around for further reading if you are interested in a particular subject. We have covered hookers in Manila in depth on this site and that master post breaks everything down for you.
Lets start out by talking about whether this area of the city is right for you or not.
Should You Stay In Makati?
The answer to the above question is probably yes if you are a first time visitor. Makati is one of the nicest areas of Manila and where every travel blog will tell you to stay.
Even parts of Makati can look pretty rough, but again it looks rougher than it really is. There will be rusted out tin roofs and beggars around, but for the most part you should be pretty safe here.
The real question is if you should stay in the P Burgos Street red light district or not. If you want to monger then the answer is also yes because this is the easiest place in the city to find hookers.
The only downside is that it is a bit more expensive, but you will find hotter girls here. We have covered the other red light districts in Manila like EDSA before but they are only a tiny bit cheaper and the girls are generally less attractive.
Plus they are in rougher areas of the city. If you are on your first trip and want to visit the girly bars then stay here.
Girl Friendly Hotels Near P Burgos Street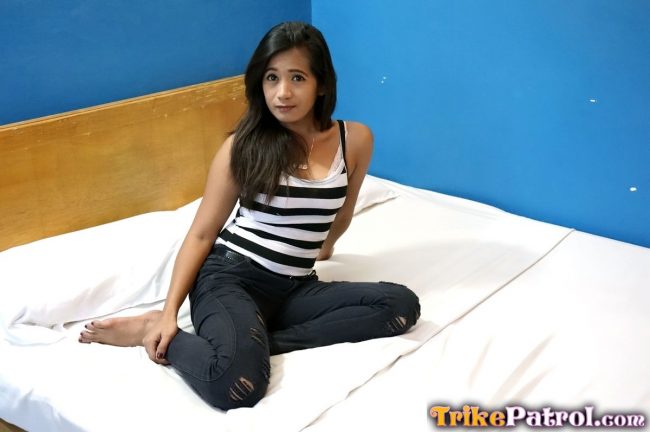 If you do decide to stay here you need to find a room. You can get a taxi from the airport for around 200 pesos and it will drop you off right here. Remember to ask for the white metered taxi line at the departures level of NAIA to get the fair rate.
There are many hotels near P Burgos Street and we have come up with a list for you. The cheaper options are at the top and the more expensive ones are at the bottom:
Many guys will choose to rent a condo off AirBnb at either Gramercy or Knightsbridge if they will be staying for awhile. They are a 5 or 10 minute walk from the red light district and have very nice amenities with great pools and gyms.
You don't need to worry about finding girl friendly hotels in Makati, in The Philippines 99.9% of hotels are going to be girl friendly. Our advice would be to go with San Agustin which is an apartelle so you get a pretty large room for a good price, or to rent one of the condos off AirBnb.
Eating In The Philippines
This is not a country known for its culinary delights by any means. One of the main things people like to do when they travel is eat the local cuisine but there isn't much to brag about here.
There are plenty of restaurants and bars around the P Burgos Street adult entertainment center where you can find good food. There are western style sports bars and good middle eastern food options right on the street.
You can also find a Kenny Rogers, Pizza Hut, and other American chain restaurants within walking distance. Or you can head to malls like Century City and Power Plant which are about a 10 minute walk away or less.
Gramercy mentioned above is actually built right on top of Century City Mall which makes staying there even more convenient.
Girly Bars, Ladies Drinks, & Barfines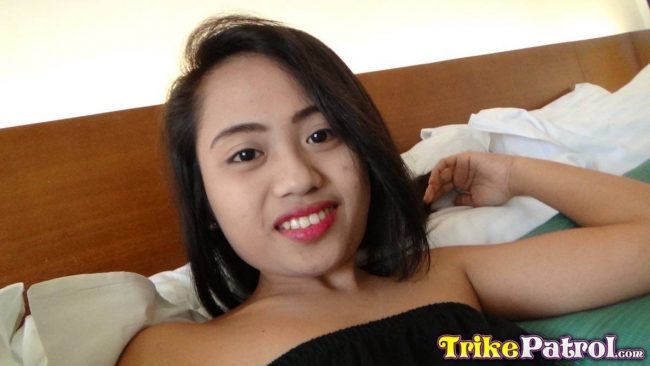 Now we are done with the boring travel guide part of this post. Lets get to the main event and that is the girly bars in the P Burgos Street red light district.
If you have never been to a Southeast Asian girly bar before then this post might be of interest to you. It breaks down exactly how they work, but we will give a cliffs notes version here.
They are not like western strip clubs and there is no cover charge to enter. If you want to take a seat and stay you are going to need to buy a drink, and expect to have a waitress come right up to you when you walk through the door.
Also expect to have waitresses and girls coming up to you often, they really don't hide the fact that they are trying to get as much money out of you as possible. You can take a quick walk around the place and check out the girls who are working there before you buy a drink if you like.
Once you take a seat the waitress will bring your drink and we suggest you pay as you go. Running up a tab could lead to an extra drink or two 'accidentally' being charged to you.
If you want one of the girls to sit with you then you need to buy her a ladies drink. This will be a drink that costs double or 1.5x as much as yours, basically you are paying for the girls time.
Ladies drinks in P Burgos Street can be pretty expensive, anywhere from 250-500 pesos with 350 probably being the average price. At the current rate of exchange of about 50 pesos for every $1 USD that is around $7 which is a lot of money in a third world country.
Sometimes a Burgos bar girl will take her top off and give a lap dance if you buy her a drink. Others will just sit and chat with you for 10-15 minutes, that can vary from bar to bar and girl to girl.
How hands on you are allowed to get will also vary, but don't expect to be squeezing a bunch of tits here. However some girls will allow more than others and if there aren't many customers around you can even get a blowjob or handjob in the bar at times.
If you find a girl you like and want to take her back to your place you can 'barfine' her which means pay a fee to the bar so she can leave with you. Then you will also need to pay her a tip on top of the barfine, but we will cover that soon in the prices section.
It should be pointed out that it is not mandatory for you to buy a girl a ladies drink before you barfine her, and also that not all girls are available to barfine. It is their decision whether they go, some will go with any guy that will pay them, others will never go with anyone, and some will pick and choose.
Some of the P Burgos bar girls can make so much money off the ladies drinks that they get a commission from that they don't barfine. In the mongering community they are known as drink sluts and will keep leading you on for more drinks but then reject your request to leave with them.
You should also confirm the prices of ladies drinks before you buy and pay as you go with them also. Tabs are a bad idea, and some bars will have single and double ladies drinks and doubles will of course be more expensive.
Here are some more tips on Filipina bar girls.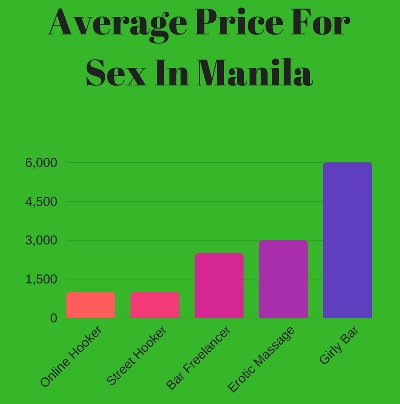 Prices At P Burgos Girly Bars
This is a pretty tough section to write because the prices at P Burgos Street girly bars aren't exactly set in stone. We are going to have to give you some ranges that things will fall in.
We already mentioned that most ladies drinks are in the 250-500 range. If a place has singles and doubles expect singles to be around 300 and doubles to be 400, you probably won't get too much longer with the girl if you get a double, they just know most guys won't want to look cheap.
Remember these are hookers, you don't really need to try to impress them and if you have the ability to say no they will probably be more impressed then if you are a sucker. These bars will try to milk every peso out of you if they realize you can't tell a pretty face no.
As far as Burgos Street barfines go they are generally in the 3k-4k range. Then you have to pay the bar girl her tip or fee which is often an additional 3k-4k on top.
Be sure to ask them how long they will stay, short time means one bang or a couple hours, long time means multiple bangs or all night. In Angeles City things are much cheaper, barfines are 2k-3k and tips are only around 500 pesos.
Some bars will try to tell you that you have to buy a minimum amount of ladies drinks to barfine. Often times if you stand up to them and say no they will back down, other times they won't and it is up to you whether you want to bite the bullet or not.
Rouges is one of the cheaper bars in the P Burgos Street red light district and barfines should be under 2k here. Some of the more expensive bars are Kojax, Plan B, and Bottoms. You can probably find the hottest girls at the more expensive bars.
There are also some bars where the girls don't actually barfine like Jools Cabaret so be sure to ask each girl before you start buying her a bunch of drinks. Not only are prices cheaper in Angeles City but it is really easy to meet single girls in Manila that you don't have to pay.
Filipina girls are extremely active on dating sites and many of them have a keen interest in foreigners. Whether you want a wife, a serious relationship, or to make friends with benefits and have casual sex it isn't hard to find a girl who has the same interests.
Hop on Filipino Cupid and PinaLove and you will be able to contact tens of thousands of single girls in this city. Some of them will also be freelance prostitutes who will be a lot cheaper than bar girls, but most of them are just there for dating.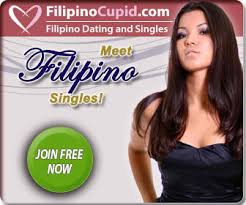 Sex In The Bar?
No, there won't be any sex inside a P Burgos Street girly bar. It probably has happened before, it probably will happen again, but you certainly shouldn't be expecting it.
Barfine them and take them back to your hotel or apartment. If you wanted to try to have a little fun in the bar then High Heels is probably the place for that.
It doesn't have the hottest girls but they are pretty naughty and you can probably get a blowjob for 1500-2k pesos. Rouges and Bottoms are also bars where you might be able to get a handjob or blowjob if you buy enough ladies drinks and the bar is pretty empty.
Overall though don't be expecting to have sex in this red light districts bars. There is plenty of time back at your hotel room.
Unique Girly Bars
We aren't going to do a full list of P Burgos Street girly bars, they are all pretty similar. Instead we are just going to mention a few that stand out for various reasons.
We already mentioned that Jools Cabaret is a spot where the girls can't be barfined. If you want to watch a lame dance performance and buy expensive ladies drinks to only chat then go for it.
Kojax located just off the main street located on Badajo Street was the most popular bar in town for a couple years but recent reports say the lineup has dropped off a bit. XOXO is right below it and is also known to be good.
Bottoms is also a popular bar here, mostly because the night shift often wears suspenders basically making it a topless bar on Burgos Street. You will see some boobs in other bars, but this is the closest to a titty bar you will find.
Ringside has midget boxing and ladies boxing but the girls aren't very hot and the prices are expensive. Mixed Nuts is a ladyboy bar, and lets move on to them now.
P Burgos Street Ladyboys
When you are walking around this red light district there will be many ladyboys in P Burgos Street offering to go to your room or give you a massage. They should be pretty easy to spot, they will have wider shoulders, their voices will sound weird, and they will overact trying to look like a girl.
Just politely say no thank you and keep walking. Some guys who are new to Asia can't handle being around ladyboys, but if you are polite and keep walking they will leave you alone for the most part.
Freelance Prostitution Zone
There will be many other freelance prostitutes around also. Some guys will tell you to never trust a freelancer but that is mostly just bar owners spreading propaganda.
They will ask questions or make statements like:
Why doesn't she work in a bar?
She must have got kicked out of her bar
She must have an STD
She must be a thief
She must be underage
In truth the bar doesn't give you as much protection as those owners like to claim. The health checks the bargirls get are a joke and so the likelihood of an STD from a freelancer or bargirl is the same, wear a condom if you are worried.
There are also cases of bars getting shut down for underage girls, if a girl looks to young then ask for her ID. If she doesn't have one then don't go with her.
The real difference between freelancers and bargirls is that bargirls are easier to find. You go in the bar and can expect a few cute ones to be working.
But when you have to pay 6k-8k to bang a bar girl and most freelancers will go for 1k-3k it might be worth spending some time to save a little money. Don't leave any cash or valuables lying around in your room with any prostitute whether you got her from a bar or not.
A popular bar to meet freelance prostitutes is Heckle and Jeckle (H&J's) located a couple blocks behind Plan B on Felipe Street.
A lot of the bar girls will go there after work if they didn't find a customer and there should be some freelancers there earlier in the night as well.
Massage Girls In The Adult Entertainment District
There will also be many girls offering you a massage around this red light district. Some will be in uniform, others will be in regular clothes.
You can pretty much expect at least a handjob happy ending from most P Burgos Street massage girls. The ones in the uniform aren't a guarantee but most will do a rub and tug.
They are less likely to do a full service sex massage or blowjob than the girls in street clothes. Most of the ones in street clothes are basically just hookers using massage as a cover.
Overall erotic massage in the Philippines is very hit or miss.
Scams & Red Light Safety Tips
There will be lots of touts, pimps, ladyboys, freelance prostitutes, and beggars around. If someone tries to talk to you or offer you something you aren't interested in just keep walking and politely say no thank you. They probably aren't trying to scam you but you never know.
Some touts can be pretty sticky and not give up, if one is really bothering you just walk into a bar and they won't follow you in. On Burgos Street they will have Viagra, Cialis, or other drugs but who knows if they are legit or not and they are probably best to be avoided.
Buying other drugs with the intent to get high is not at all wise considering the current political situation in this country where cops are allowed to kill anyone who does drugs. So stay away from them and make sure to confirm every girl you go with is at least 18 and you should be alright.
Scams are pretty rare in Asia, they really don't plan that far ahead. Just follow common safety advice and you should be pretty safe in this red light district.
Have Fun At P Burgos Street In Makati
We feel like we covered just about everything here. If you can't make a good game plan after reading all of that then we aren't sure you ever will be able to.
If you want to prepare even more before your trip try to pipeline on Filipino Cupid and PinaLove a week or ten days before you arrive. Then you can line up a lot of dates and only end up in the girly bars if things fall through.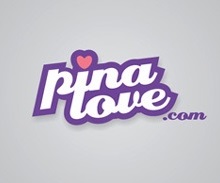 For more on how to get the most out of all the great nightlife here check out our Manila adult travel guide. It breaks down all of your options in detail and gives more tips on girls, travel, nightlife, and how to save money along the way.
Hopefully this ultimate guide to the P Burgos Street red light district in Makati was helpful to you.