Review Of Palace Go Go Bar On Pattaya Walking Street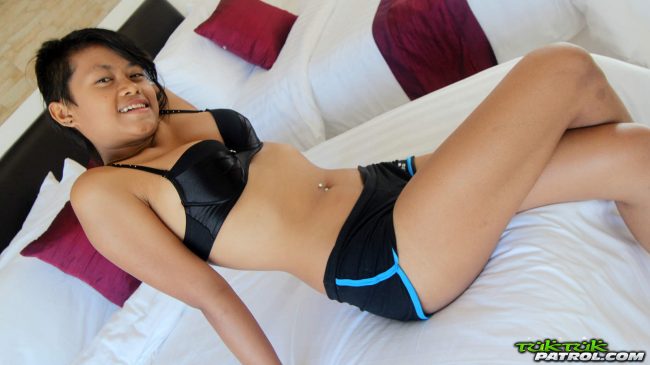 Thanks for checking out our review of Palace Go Go bar on Pattaya Walking Street. We will try to talk about the important things a guy would want to know before he visits.
Often times guys will just show up in this town with no plan and let the wind take them where they may. Others like to try and do a little research to get the most out of their time.
There is nothing wrong with either strategy, and generally plans go out the window the first time a cute Thai bar girl smiles at you. Our main post on finding girls for sex in Pattaya breaks down the scene, Palace Go Go bar on Walking Street is a solid option when here.
Logistics Of Palace On Walking Street
You should easily be able to find Palace Go Go bar when you are in town. If you head into Walking Street through the main entrance on the Beach Road side it will be a few hundred meters in on the left hand side next to P72 Hotel.
This Go Go is part of a bar group with the same owners, Crazy House and many others would be considered sister bars of theirs. Sometimes you might notice one girl in a different Go Go on different nights, that can be one of the reasons why.
This isn't one of the biggest bars in the Walking Street red light district but it is large enough and there should be a good number of girls working. Speaking of them lets move on.
The Sexy Thai Bar Girls
This is a pretty popular bar with prime real estate that gets a fair amount of customers. Since they are part of a major bar group they are able to get a nice lineup of sexy girls.
Of course not every girl working here is going to be a stunner but you should be able to find something satisfactory at Palace Go Go bar. If not it isn't like this city is lacking options.
Sometimes they will throw special parties where all the girls will dress up in costume. This might be sexy school girls or naughty nurses. Hopefully you are in town during one of those.
Prices At Palace Go Go Bar
Overall the prices at Palace Go Go bar are quite reasonable, especially for Walking Street. They have cheap draft beers that cost 80 baht and the ladies drinks aren't too expensive either.
The barfine will be somewhere between 700 baht and 1500. The later at night it is the cheaper the barfine will get, and some girls will be a little more expensive than others.
Then of course you will need to pay an additional tip to the girl. This might be in the 2k-3k range for short time or 3k-5k for long time, but it is negotiable.
If these prices sound too high you can check out our post on finding cheap sex in Pattaya for cheaper options.
Thai Bar Girl Pro Tips
We have covered this topic in depth on this site and this post on Thai prostitutes is something that you may want to read before you head into the country. We will give a cliffs notes version now.
The most important thing you can do is have some patience and take your time to find the right girl. Don't just choose the sexiest girl you see and ignore what her attitude is like.
Look for one that has some interest in going with you. Physical appearance is important, but if a girl is bitchy in the bar she will also be bitchy in the bedroom and it can spoil the experience.
But if you take the time to find the right combination of looks and attitude you will put yourself in the best position to have a wonderful night. Hopefully you have enough time in town to not feel like you need to rush into anything.
Remember that Thai bar girls don't really think of themselves as prostitutes. Treat them kindly and act like you are just picking them up at a bar. Smile a lot and keep the mood light.
It may sound silly, but the better you treat them the more likely they are to treat you well. If you are nice enough that short time that you paid 2k for might turn into a long time if she feels like she wants to stay the night.
If you find yourself not enjoying the girly bars in the red light district hop on Thai Cupid and Thai Friendly to try and meet girls who aren't only interested in your money.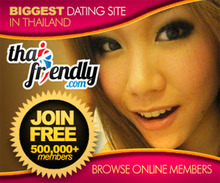 Have Fun At Palace Go Go Bar
There are so many options in this great city it is always hard to say one place is a must visit. If you are looking for the hottest girls in town Walking Street is the most likely place to find them.
They may not be the cheapest option, but is now really the time to worry about an extra $20? That is a personal decision that only you can make, and this isn't too expensive of a bar anyways.
You can always take a quick walk through to check out the talent and then make the decision whether you want to stay and buy a drink or not. If you wanted to read more about how to get the most out of the great Thailand nightlife check out this eBook guide.
Not only does it break down the nightlife in full but it gives many travel and money saving tips as well. This city is covered in depth, plus you find out about all the red light districts in all of the main cities you are likely to visit.
Hopefully this review of Palace Go Go bar on Walking Street Pattaya was helpful to you.