Pattaya vs Angeles City For A Mongering Vacation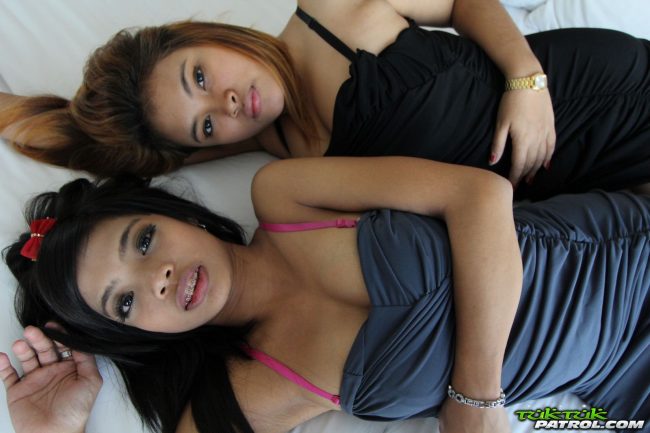 Pattaya or Angeles City for a mongering vacation is a very common question for guys traveling to Southeast Asia. These are two of the best sexpat cities on the planet, but which one is better?
In truth the answer will come down to personal preference most of the time. They both do have their pros and cons, but at the end of the day the girls are what matters most.
They are also where experiences can vary the most, two guys can visit the same city and have completely different opinions on what the girls are like. Heck, two guys could barfine the same girl and one might have the time of his life while the other may complain she was a starfish or a runner.
Our first section will break down the girls in both. A lot of this will be subjective, beauty is in the eye of the beholder no doubt.
Next we will talk about the various forms of available mongering in both Pattaya and Angeles City. Then we will get to the prices, and we will finish up with the cities themselves.
Both are very user friendly, but they aren't exactly the same. However this is all about the girls so we should begin there.
Thai Girls vs Filipinas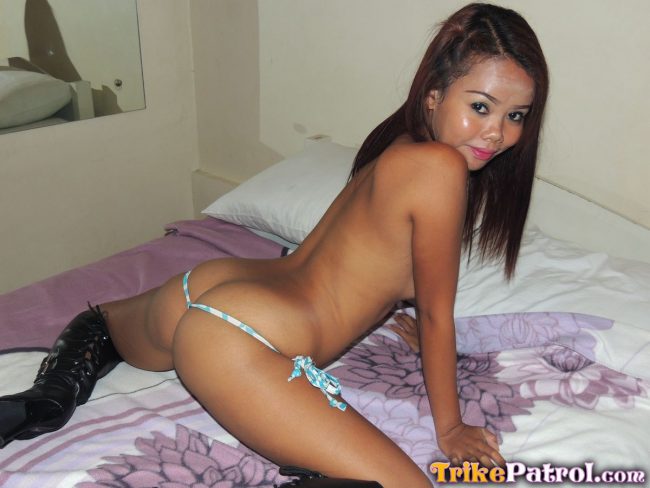 The first thing you may want to do is a quick Google Image search for Thai girls and Filipina girls. Which do you think are more attractive?
We aren't going to try and tell you one is hotter than the other, all guys have different tastes when it comes to women. One thing that is hard to dispute is that you will find more slim girls in Pattaya, there are plenty of 'Jollibee bellies' when it comes to Filipinas.
That doesn't mean you can't find slim girls in Angeles City, and with so many girls to choose from in either city there will be plenty of all shapes and sizes. While looks can vary the attitudes of the girls won't as much, and Filipinas should win this one.
While there are plenty of sweet Thai girls in general they are more business like and a bit colder. You can get a good girlfriend experience in either, but Filipina hookers are known for possibly giving the best gfe on the planet.
Again though, with so many to choose from in both cities it won't be hard for you to find a girl you click with in either and have a great time.
More Ways To Monger In Pattaya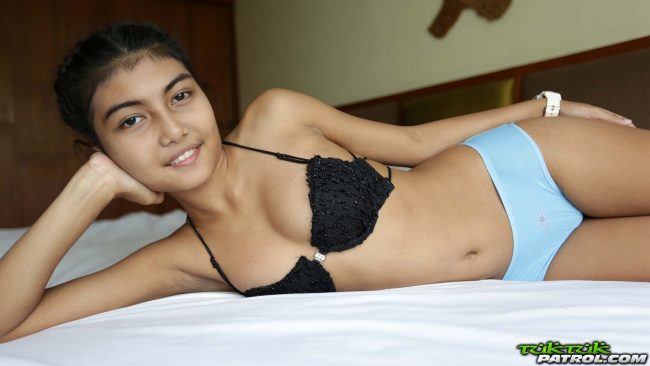 While the last section comes down to personal preference this one certainly does not. There are so many more ways to monger in Pattaya than Angeles City and it isn't even close.
In Pattaya you have the Go Go's, freelancers, blowjob bars, soapie massage parlors, BDSM clubs specializing in threesomes and Thai massage parlors that give happy endings every 10 feet. In Angeles City you have girly bars, freelancers, and that is about it.
Now at the end of the day these all pretty much in the same way, and that is by you having a sexy girl in bed next to you. But there are so many more ways to find sex in Pattaya, that really can't be disputed.
As far as meeting hookers online goes it really isn't advisable in either city. You can try to meet some non pro girls on Thai Cupid or Filipino Cupid, but these are whore mongering towns, not really great cities for dating.
If dating is your goal read our Manila vs Bangkok comparison.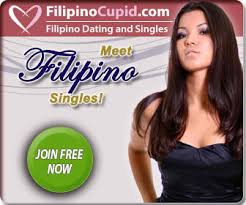 Angeles City Is A Little Cheaper
It is easier to monger in Angeles City on a budget than Pattaya. While neither will really break the bank, a sex trip to Angeles City will probably cost less.
We aren't going to compare travel costs, you should be able to get to either for roughly the same price though that can depend on where you are flying from. We are talking about your boots on the ground costs.
One of the main reasons for this is that the Philippines Peso is on a bit of a down streak, and at the time of writing this you get over 50 pesos for every USD. The Thai Baht was also down, but it has gone back up and you get about 32 per USD.
At a Pattaya Go Go you will generally barfine a girl for around 600 baht and then pay her an additional tip of 2k-3k, so lets call it an average of about 3k baht to have sex with a Go Go girl. That is around $90 USD.
With an Angeles City bar girl you pay a barfine of around 2k-3k and then most guys will give a tip of around 500 pesos if the girl did her job. Lets again call it 3k, which is only $60.
The average price for freelance prostitutes would probably be in the 1k-2k range in both, that is $30-$60 in Pattaya or $20-$40 in Angeles City. The additional ways to monger in Pattaya can vary, you can get a cheap blowjob at a blowjob bar or Thai massage parlor for around $25, and that is about as cheap as you will find in the city.
Food, drinks, and other things will also be a bit more expensive in Pattaya, the one exception is that you get better value for your accommodation in Pattaya. Now there are probably some fan boys reading this who are saying 'but what about Soi 6, beach road freelancers or other cheap ways to find sex.'
Sure they exist, but Angeles City has cheap sex options on Perimeter Road, or cheap freelance prostitutes on Walking Street. An apples to apples comparison will show that Angeles City is going to be a cheaper place to monger, and maybe a slightly better place to find a free date also.
The Cities Themselves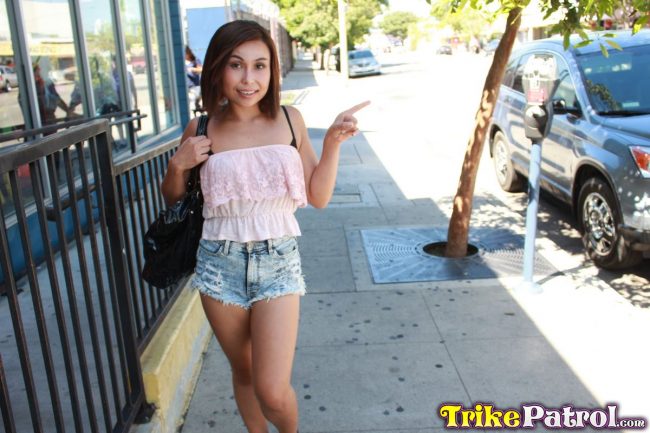 Now lets break down what each city is like. Pattaya, like all of Thailand, is much more modern than what you find in Angeles City or the Philippines. There is better infrastructure and things are generally going to be nicer and cleaner.
Angeles looks very rough around the edges, but it really isn't as rough as it looks. Safety isn't a major concern in either place, though Angeles probably has a higher chance of something going wrong if you stumble down the wrong streets late at night alone when way to drunk.
Pattaya definitely will have a lot more to do outside of mongering. It has a beach, and even though it isn't the best beach in the world it is decent.
There are also many more touristy things to do and other forms of non sex entertainment. One thing to note is that Thailand gets way more tourists than the Philippines, you will see groups of Chinese people with cameras going down Walking Street snapping pictures, you never see that in Angeles City.
A lot of younger guys also visit Pattaya, in Angeles City you mostly see older guys. This means that some of the girls will be more picky when it comes to who they have sex with, and particularly at the hooker discos the Pattaya freelancers may wait around for the right under 40 guy, where as in AC most will go with whoever is willing to pay them.
Food is better in Pattaya, mostly because Thai food is better than Filipino food. You can find a wide variety of international restaurants in both since so many expats are around, but having good local food gives one the clear nod.
Pattaya is also bigger and has more of everything which can be good in some cases and bad in others. In Angeles City pretty much everywhere you want to go is walking distance away, but in Pattaya there is a lot more to offer, though most of it isn't necessary for a tourist.
Which Is The Better Mongering Vacation?
A lot of this will come down to personal preference, and the biggest determining factor will be the girls. If you think Thai girls are hotter go to Pattaya, if you think Filipinas are hotter than go there.
You are a bit more likely to find a good girlfriend experience with the Filipinas, but you can find a good one in both cities. Angeles City will be cheaper, while the other is a bit nicer, cleaner, and has more to offer.
At the end of the day the goal of a mongering vacation is to end up with a girl to have sex in your bed and that can easily be accomplished at either. Only you know which is better for you, and it probably will take multiple trips to both to find out which you like more.
That sounds like a fun research project you should take on. If you wanted to read more you could check out our Pattaya mongering guide or our Angeles City travel guide for men.
Both of those eBooks break down the available nightlife in both cities so you will show up ready for all of the action. Now you can have a more well informed opinion on whether Pattaya or Angeles City are better for a mongering vacation.