Logistics Of The Pattaya Red Light Districts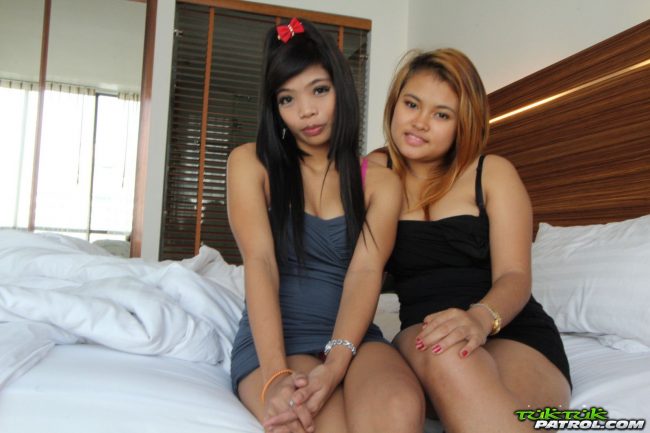 Depending on how liberal you wanted to be with the definition you could consider a large chunk of the city to be Pattaya's red light district. There is no exact definition for this term, but most would agree that any densely concentrated adult entertainment area could fit the bill.
We have covered where to find sex in Pattaya countless times on this site and this master post has all the info you should need about what is available. This post is more about the logistics of the red light districts.
Where they are, how far apart they are from each other, and different logistical aspects you may want to know. For that reason we have included a clickable and interactive mongering map instead of our usual pics of cute Thai girls.
The goal of this post isn't to explain all the varieties of prostitution available in the adult entertainment zones. Instead it is to try and give you a clearer picture of how to get around when you visit.
The good news is that this is a pretty easy city to navigate once you get your head wrapped around it. While there are a whole lot of options around town you shouldn't have too many problems.
If you somehow ended up on this page even though you aren't a fan of hookers this post on the best cities to meet girls in Thailand might be more up your alley.
Now lets get into the post.
Walking Street Pattaya Red Light District
The epicenter of the Pattaya red light district is Walking Street which can easily be found on the above mongering map. This is the main area where most of the world famous Go Go bars are found.
The official name of the road is Pattayasainueang but in this specific area it is known as Walking Street. To the northeast it turns into Beach Road and as you walk along Beach Road there will be many freelance prostitutes.
On the northwest side of the road behind the Go Go's you will run into the Gulf of Thailand, but to the southeast there are many sois jutting off down towards second road. If you aren't aware soi is the word for street in Thailand, and it also can be used for alleys.
So you go from the gulf to Beach Road and the next block up is 2nd Road and after that is 3rd Road. 2nd Road is mostly filled with hotels and restaurants, but the sois that connect each of these roads are loaded up with more Go Go's, sex spas, and other forms of adult entertainment.
This stretches pretty far to the north along the gulf, but the farther north you go the less condensed things get. Walking Street is where you will find the most and nicest Go Go's in town.
It is also the most touristy area where prices will be the highest and also the girls are likely to be the hottest. Expect to pay barfines of around 600-1000 baht and girls wanting between 2k-4k baht tips to go with you.
Freelance prostitutes on the street may want 1k-2k baht, and prostitutes at nightclubs like Insomnia, 808, and Marine maybe 1k-3k. There aren't many erotic sex massage spas right on Walking Street but they are all over all the surrounding sois.
LK Metro Adult Entertainment District
The 2nd biggest red light district in Pattaya is the LK Metro adult entertainment district. This is a little boomerang shaped street that you can find on Soi 13 and Soi Buakhao.
Soi Buakhao is a street that also goes the same direction as 2nd Road and 3rd Road, but it doesn't go all throughout the city. It is mostly just in this area around LK Metro.
There are maybe 20 or so Go Go's located here, the prices will be a little cheaper then on Walking Street but the girls are going to be less attractive on average. Drinks should be cheaper and it is where many expats tend to hang out to avoid the higher prices elsewhere.
On the different sois in this area you can find many cheap sex massage spas. Particularly on Soi Chaiyapoon. Plus there are western restaurants, blowjob bars, beer bars, and all sorts of adult entertainment.
You can walk from LK Metro to Walking Street in about 15 minutes, or get a motorbike taxi. You could also walk up to 2nd road and hop on the baht bus and get dropped off on Soi 13 and walk.
If you aren't aware the baht buses are blue trucks with benches in the truck bed and roll bars over the top. You pay a small amount (generally 10 baht) and they take you along their route. If you go farther than the standard route sometimes they will ask you to pay 20.
So to sum this section up LK Metro is a good spot for cheaper drinks and a more laid back atmosphere. Plus there are lots of erotic sex massage spas around as well.
Other Places To Find Sex In Pattaya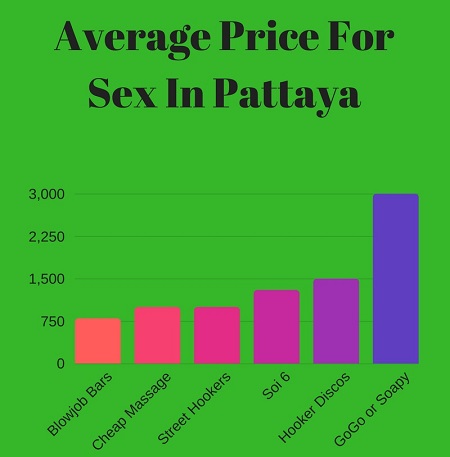 You can walk along Beach Road for a really long time and go down any soi and there will be bars, erotic spas, or other types of adult entertainment. Many guys really like to go to Soi 6 where you can have sex above the bars for around 1300 baht.
Take note that the distance between Soi 7 and Soi 6 is much farther than the other sois. The Hard Rock property is huge which means the walk may take longer than you expected. Of course you will pass many freelancers along the way so it isn't all bad.
You should also notice that sometimes you will see Soi 13 and also Soi 13/1 and Soi 13/2. Make sure you take note of the right one that you want to go to.
As you keep going north you will run into the Pattaya soapy massage parlors located around Soi 2 or Soi 5 and 2nd road. When you exit Walking Street on the southwest end there isn't as much adult entertainment around.
You can head over to Jomtien where you will find more laid back beer bars, though some girls can be barfined here too. Plus there are many happy ending massage parlors on Jomtien's Soi 6.
But for the most part this is a laid back area of town where many expats choose to live. 2nd Road has baht buses that can take you from Jomtien to Walking Street in 10-20 minutes depending on traffic.
It is also very easy to meet hookers or non pro girls on dating sites like Thai Cupid and Thai Friendly. In a sexpat city like this those sites will have lots of prostitutes so be warned.
Of course that can be a good thing for some guys. You can get them to come straight to your hotel for 1k-2k baht without having to go into the red light districts.
Or you can try to meet non pro girls on the sites. If that is your goal you are better off renting a condo in Jomtien. Heck, that might be a better strategy either way as there are many short term rental options in this city.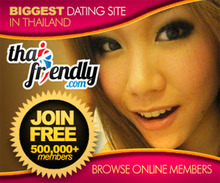 Enjoy The Red Light Districts In Pattaya
As we mentioned at the start this is a pretty easy city to figure out. Walking Street is the heart of it all, the area to the northeast will have more options and it goes all the way up to 3rd Road.
There are all sorts of adult entertainment available for you to choose from. If you wanted to read more about the specific nightlife on offer check out this comprehensive adult entertainment guide.
It gives even more travel tips plus breaks down the nightlife in full. Hopefully this post on the logistics of the Pattaya red light districts was helpful to you.