Guide To Peep Shows & Strip Clubs In Budapest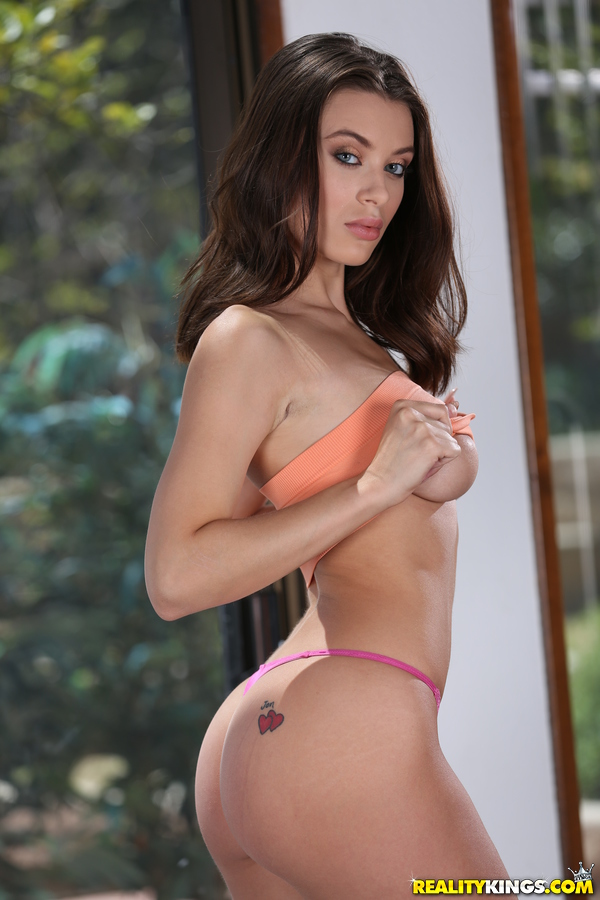 Thanks for checking out this guide to peep shows and strip clubs in Budapest. This is one of the more 'scammy' cities you will find anywhere in the world and foreign men are the prime target.
If you are visiting and aren't fully aware of the adult entertainment scene then you really need to be careful when going out at night. Otherwise you may end up paying a pretty penny to get out of the sketchy situations you might find yourself in.
The peep shows and strip clubs in Budapest are probably the riskiest places that you can go. Sure, the taxis all over town will also try to rip you off but that is for small money.
But when it comes to clubs where sexy ladies dance naked and guys get liquored up they don't go for chump change. They try to hit a home run and get as much of your money as they possibly can.
We have already written a full Budapest prostitute guide and there are so many options when it comes to hooking up and getting laid in this city. The strip clubs are best to be avoided, but we will point you in the direction of a few that have decent reputations later on.
First lets cover the scams. If you are already out on the idea of visiting one, which you probably should be, read about how foreign men can meet a good woman in this city who isn't after your money at that link.
Scams At Strip Clubs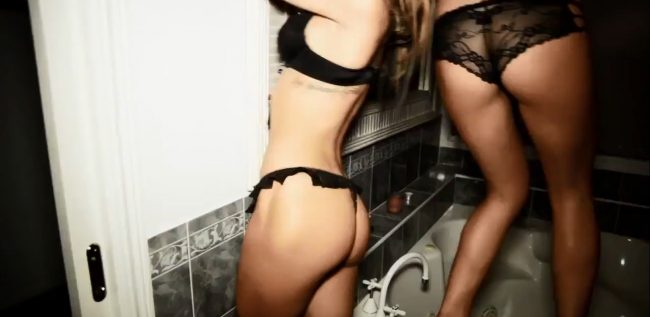 We have written some tips for not getting ripped off at a strip club in a previous post and any guy going to one in this city should read them. The common scam at Budapest topless strip clubs or peep shows is to charge foreign men an exorbitant rate for a 'ladies drink' and then hit them with the bill at the end.
As you are watching the sexy naked girls dancing on stage one will come up to you and ask you to buy her a drink. If you say yes the waitress will bring her one, usually a glass of champagne, and then when you get the bill later you will find out it cost thousands of euros.
The gentlemen's club will then present some menu that you have never seen before that clearly shows the price and you will be shit out of luck. There are often cops in on the scam so calling someone for assistance won't help.
You can try to fight your way through the wall of bouncers blocking the door or give them what they are asking for. The drunker you get the more likely they are to try and pull this or some other scam on you.
The easiest ways to not get scammed at a Budapest strip club are:
Confirm prices for everything before you buy
Pay in cash as you go, do not use a credit card or run up a tab
Don't get too drunk
Don't trust anyone
If you follow those tips you will reduce your chances of getting scammed, but some clubs won't care and will still try. In general you probably are best off skipping the peep shows and strip clubs in this town, meet a hot hooker online instead and ask her to dance naked for you before you have sex.
Budapest Strip Clubs With OK Reputations
While we do not really encourage foreign men to go to any topless or full nude strip clubs in Budapest there are some with better reputations than others. Even if you aren't getting ripped off at a gentlemen's club you are still paying quite a bit for your adult entertainment.
The price for entry is generally around 3k Florint, drinks are around 2k and lap dances from naked girls are 10k. So after you pay for entry, a couple drinks and a couple dances that is over $100 at the current exchange rate.
You can actually have sex with online hookers in this city for less then that. But if you really do want to visit them then some Budapest strip clubs with the best reputations would be:
P1
P2
Hallo
4 Play
Marilyn
We still advise you to follow our advice in the tips from above just to be on the safe side. Better yet just skip these all together and try to meet slutty girls online on Adult Friend Finder.
There are over a hundred active female users in this city on the site and all of them are looking to hook up. Many will want to try having sex with foreign men if they never have been able to do it before.
The slutty girls you meet on Adult Friend Finder won't only dance naked for you they will ride your dick all night long. And they won't give you an inflated bill when your session comes to an end either.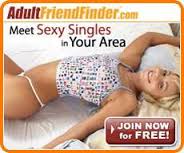 Peep Shows In Budapest
As you walk around the touristy areas in District V and District VI you will also notice some peep shows around. These are like the peep shows you see in movies, a girl dances in the middle of the room and guys sit around in private booths watching her.
At some peep shows there is a glory hole where the sexy naked Budapest girl may come over and give you a handjob or blowjob for a 5k-10k tip. At others you will have to handle that part on your own.
A lot of these will be located in the same locations as the sex shops in town, some popular streets for adult stores and entertainment are Jozsef Korut and Osvat Utca. Some specific peep shows in Budapest to look for are:
Tiamo Peep Show at Ferenc Krt 21
Kukkolo Peep Show at Kertesz Utca 3
Pipi Show at Terez Krt 41
There are plenty of others around though. You are less likely to get scammed at these than the strip clubs but if they try to offer you drinks be sure to pay as you go, and always confirm prices for everything.
Stay Safe At Budapest Strip Clubs
The peep shows and strip clubs can be fun but they are pretty expensive, bad value, and very risky. Scams happen often, particularly to foreign men, so follow the tips we gave above if you do want to visit them.
Overall we strongly advise against, but it is your decision. This Budapest red light travel guide breaks down much better options for adult entertainment in this city. It will help you avoid scams and get maximum value for your time and money when partying here.
Hopefully this guide to peep shows and strip clubs in Budapest helped you decide whether you will visit or not.