Our Review Of Peppermint Go Go In Pattaya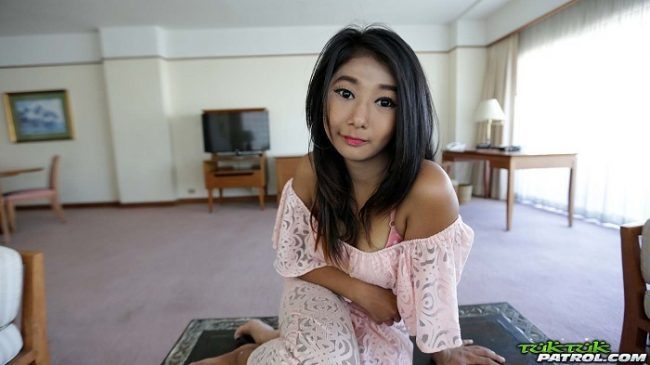 Thanks for checking out our review of Peppermint GoGo in Pattaya. When a first time visitor gets to this city it can be a bit overwhelming with so many options to choose from.
There are so many bars on Walking Street and Peppermint Go Go is one that seems to stand out. Your mileage may vary, but many guys consider this one of the best.
During this review we will talk about the location and what things are like inside. After that we will talk about things like the prices, the sexy Thai girls, and how things work when you arrive.
If you are unfamiliar with how Southeast Asian girly bars work check out that link so you will be caught up on some of the slang. We will give a cliffs notes version now.
Basically when you go into a Pattaya Go Go you buy a drink and check out the scene. There will be plenty of sexy Thai girls dancing around on stage in bikinis.
If you want one of the girls to sit with you then you have to buy her a ladies drink, and if you want more fun back in your hotel you pay a barfine. All the money from the barfine goes to the bar, and then you discuss with the girl what her fee is.
The waitresses can call a girl over for you if you don't want to walk up to her, or there are mamasans (managers) who are there to assist you as well. You don't have to get a ladies drink or pay a barfine if you don't want, but you won't get any attention if you don't.
There are many ways to find sex in Pattaya and the Go Go's are the most popular. Now that you are caught up on how things work lets get back to this specific bar.
Where Is Pepperment GoGo?
Peppermint Go Go is very easy to find right in the heart of Pattaya's Walking Street. This is the main nightlife and red light district in the city.
It has a big blue sign on a gray exterior and would be pretty impossible to miss. If you are looking for another landmark nearby then it is next to Marine Disco.
When you enter there will be one large stage and 3 smaller stages around. Try to find a seat with good views of as many stages as possible because you never know where the hottest girls will be.
Barfine And Drink Prices
The prices at Peppermint Go Go are pretty standard for Walking Street. A draft beer will cost you 80 baht but there is a happy hour up until 9:30pm where beers are 69 baht.
A ladies drink will be 145 and if you want to pay the barfine that is 1000. These are similar prices to what you find at most bars located in this main red light district.
The Sexy Thai Bargirls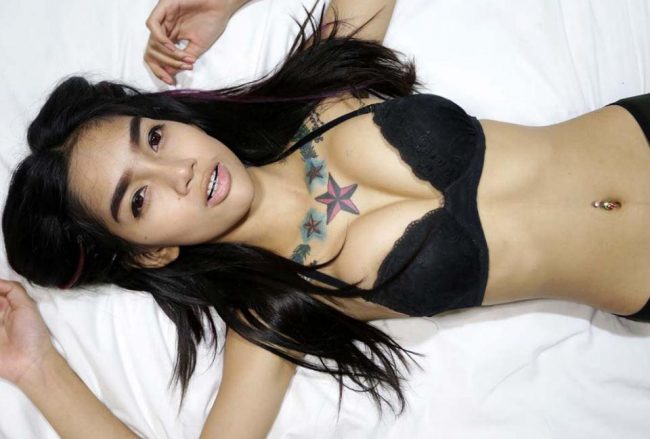 As mentioned before your mileage may vary but this seems to be a livelier bar than most. Often times at Go Go's the girls will just stand on stage shuffling their feet looking bored.
Here you tend to see more of a party atmosphere and girls who like to perform for the crowd. It can really up the vibe in the club when the girls are more active.
Since this is a pretty popular bar it is a spot that many Thai girls want to work. That means they can be pickier with who they hire leading to a pretty attractive staff.
Lineups can change quickly so go ahead and walk through and see if there is anything you like before you decide to stay. If you like what you see grab a drink, if not there are plenty of other options around.
If you do want to barfine one of the girls you will need to discuss her fee. That could be anywhere from 2k-4k for short time and 3k-6k for long time.
Short time means around 1 hour or 1 bang, long time means all night and multiple bangs. Her fee and how long she will stay is completely negotiable, if you can't reach an agreement find another girl.
Be sure to confirm things like how long she will stay and how many rounds you can do. If you want any kinky sex ask if she is down before you leave the bar, don't assume everything is on the menu.
Have Fun At Peppermint GoGo
This isn't exactly a can't miss bar, there are so many options in this city nothing is really can't miss. But it is a solid option and worth checking out when you are bar hopping.
Not all guys like the Go Go atmosphere, there are plenty of other ways to have fun in this town like hooker nightclubs with freelancers and sex massage spas. You can even meet non pro girls on Thai Cupid, or find cheap freelancers on the site to save some money.
If you have never visited before and feel like you need a better understanding of the city before you arrive check out this eBook guide. It breaks down everything you need to know from how to get there from the airport, where to stay, where to eat, and where to party.
Have fun and hopefully this review of Peppermint Go Go helped you decide whether to visit or not.