Perimeter Bars In Angeles City Entertainment District
When many guys visit the Angeles City Entertainment District they only check out Fields Avenue. This ultimate review of Perimeter bars will give you a break down on them so you can figure out if you want to check them out or not.
We will start off by listing the pros and cons of the Perimeter bars in Angeles City. Not every guy is hoping for the same thing when he visits a bar, and each bar is unique in its own way.
There will be lots of generalizing in this post and we aren't going to get to specific about which bars have the hottest girls. Lineups change very fast here, and all guys have different tastes as well.
After listing the pros and cons we will then mention some specific bars that seem to be most popular and give a brief breakdown of their opening hours and prices. Budgets are a pretty key factor, so knowing what you will need to spend can help you make a decision.
With so many options in the entertainment district in this city it is hard for a first time visitor to know where to begin. If you have just moved here or are on an extended vacation then you have some room for error.
If you are only in town for a few days then your time is extremely valuable and you kind of need to get it right every time you walk out the door.
Cheap Prices & Daytime Bars

There are three main reasons why a guy may want to go to a Perimeter bar instead of a Fields Avenue bar. Fields is definitely the more popular place in the Angeles City Entertainment District, but more popular can have its downfalls.
The first one is pretty easy to figure out if you know anything about supply and demand. As more and more customers come into a place it is only natural for them to keep raising prices to see what they can get away with.
It is hard to put an exact number on how much cheaper the Perimeter bars are, but something like 2/3's the price of Fields sounds about right. The drinks are a bit cheaper, the ladies drinks are a bit cheaper, and the barfines are as well.
If you have an unlimited budget then that won't matter to you, but most of us aren't so lucky. Along the same lines of Fields being more popular some guys will like a more peaceful bar.
Not that the Fields bars are too wild, they are still pretty laid back, but there is definitely a more toned down feel on Perimeter. Generally you get more expats who live this life every day, not the two week millionaires who are ringing bells and making it rain.
The third main reason to go to these bars is that they open earlier and are the best place to go in the Angeles City Entertainment District during the day. Fields Avenue bars are more geared towards late night, here you can start after lunch time.
Not everyone wants to be out until 2am, and some guys want to have some fun during the day and then double up at night. The majority of Fields bars will be closed until late afternoon and be on skeleton shifts until after dinner.
Here earlier is better. In a bit we will list when some of the best Perimeter bars will open, show up around that time or a little after to find the hottest girls. Even though this area may seem small after visiting Fields there are more bars in this secondary Angeles City red light district than in the biggest adult entertainment area of Cebu City.
Cons Of Perimeter Bars
While saving money, a more relaxed environment, and daytime action are some strong selling points there is one major con that may trump all three. The girls in Perimeter bars are going to be a notch or two below what you find on Fields.
Again we are generalizing here and you never know where the hottest girl in town might be working when you visit. New girls come in from the province all the time, and the hottest one might start out here.
It is possible, but every person on the planet wants to make as much money as they can for the work that they do, and girls can make more money on Fields. There will be more customers and higher pay when they find one.
Looks are not everything and you can definitely have a fantastic time with a Perimeter girl. One could easily be the hi light of your trip, but when judging solely by looks Fields is clearly going to win.
Considering the main reason why guys come to this city is the girls that is a pretty huge con. The main reason why most guys consider Fields Avenue the best part of the nightlife here isn't because the big show bars themselves are nicer.
It has nothing to do with the fact that the bars are bigger and cost more to build. It is because if you want to find the hottest girls in the Angeles City Entertainment District that is where you are most likely to find them.
Some may consider Perimeter to be too far away and list that as a con. It isn't far at all, its like a mile or two at most. You can take a trike for a couple bucks or walk up to the jeepney depot across from Mini Stop and get there for 7 pesos.
There are also some Korean bars here where white men do not always feel very welcome. In the end it is all about the girls. With so many ways to meet girls in the Philippines you really need to be on point to get a good review here.
Best Bars On Perimeter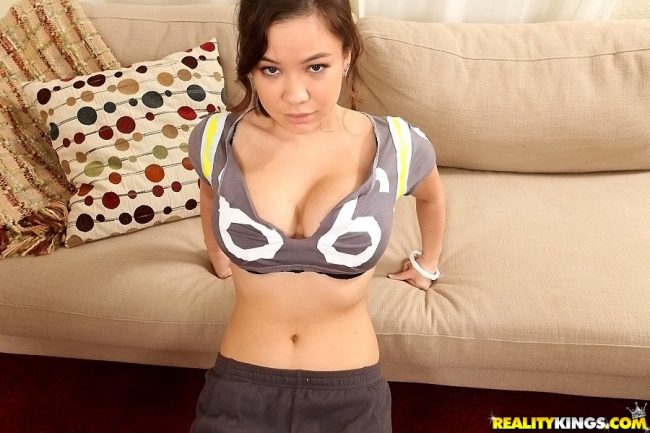 Any bar could be great or terrible on a given night, but some do tend to be a bit more popular than others. We will list some of the ones that seem to get the most customers and tend to have the best lineups.
We will list the prices for a local drink (meaning a Filipino beer, not a Budweiser) followed by a ladies drink, the barfine, and then the opening hours.
Here are some of the best bars on Perimeter listed in alphabetical order:
After School drinks 85 ladies drinks 120-250 barfine 2000 open 1pm-10pm
Babydolls drinks 60 ladies drinks 120 barfine 1600 open 1pm-1am
Candybar drinks 70 ladies drinks 135-280 barfine 1600 open 12pm-12am
Det 5 drinks 75 ladies drinks 150-270 barfine 1600 open 1pm-11pm
Lost in Asia drinks 70 ladies drinks 150-250 barfine 1800 open 2pm-12am
Ponytails drinks 85 ladies drinks 150-250 barfine 2000 open 12pm-3am
Touch Of Class drinks 65 ladies drinks 120-300 barfine 1800 open 10am-7pm
Perimeter bars can be pretty spread out, Ponytails may not even be considered one to some guys but it is one of the best so we included it anyways. Most of the others are closer together a little further down the road.
If there were two prices listed under ladies drinks that means they have single and double ladies drinks. If trying to save some money just go with a single, a double really won't get you anything extra.
If you aren't aware the barfine is the price you pay to allow the bar to let her leave with you. She will get half of the barfine, most guys will give a small tip of 300-500 pesos if the girl lives up to her end of the bargain.
Be sure to talk out what you expect to go down with any girls before you pay the barfine and leave the bar. The most important things to ask are how long will she stay/how many rounds can you do.
If you want anything kinky outside of standard sex you definitely want to find out if she is down before you leave as well. Don't just assume everything is on the menu.
Have Sex In Angeles City Bars
At just about all of the girly bars in the Angeles City Entertainment District you won't have sex on site. That is why you pay a barfine and bring the girl back to your room.
However there are a couple of bars on Perimeter where you can have sex on site. They are called Nifty's and Rio and are located right next door to each other about halfway between Ponytail's and the main group of bars.
If you are traveling from Fields Avenue it will turn into 21st Street and then Don Juico Avenue which is where Perimeter is located. 21st and Malabainas merge together to form Don Juico, and just after they merge you will find Nifty's and Rio on the left hand side.
The name of the road they are on is Mt. Mayon, and that road is your second left after Night Moves bar. These are two of the only bars where you can have sex in Angeles City that are basically brothels.
They have some short time rooms upstairs where the action goes down. They both open up at noon and remain open until 10pm, but they won't really get going until 1pm or 2pm.
Drinks will cost you 60 pesos, ladies drinks are 120, and you can either barfine a girl and take her out for short time or have sex in the bar upstairs. The price will be 1500 though things seem to be a bit more negotiable here than in other bars.
It used to be that you could have sex or get blowjobs at the 'blow row' bars located over by Fields but they are a shell of their former selves. Now Nifty's and Rio Bar are the only spots in town for this.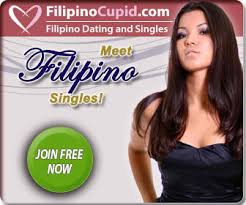 Enjoy The Angeles City Entertainment District
There are definitely a lot of ways to have fun in this town, the entertainment district is big and there are many great places to have fun. The Fields bars will likely have the hotter girls but will be more expensive and more crowded.
In Perimeter bars you can find a more laid back atmosphere, spend less money, and hidden gems can be found. If you were hoping to find a serious girlfriend this probably isn't the best city for that, meeting single girls in Manila or Cebu City would probably be a better option.
Or you could log on to Filipino Cupid and PinaLove which are the two best dating sites in the Philippines. Remember to search for girls not only in Angeles but also in Clark and Pampanga.
If you wanted to read more about how to get the most out of the nightlife in this city and save a little money while doing so check out this eBook guide. It not only breaks down the girl scene but can tell you the important things you need to know before you visit.
Have fun checking out the Perimeter bars in the Angeles City Entertainment District.