Petite Latina Porn Stars With Great Asses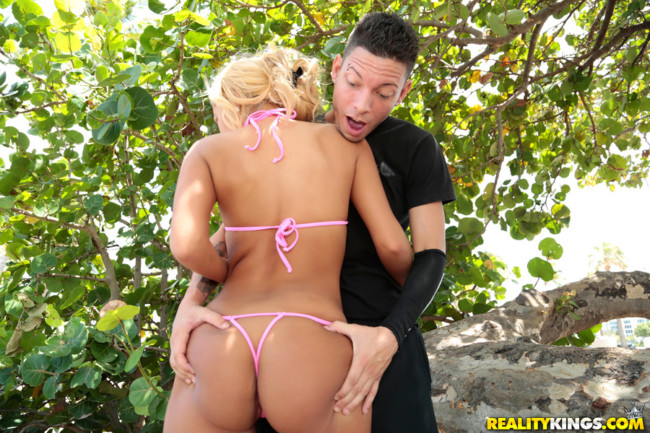 Usually when guys talk about girls with ass they are talking about a real thick and juicy one. The type of ass that will shake from anything. Not everyone has the same tastes though, and there are definitely some petite Latina porn stars with great asses.
Generally speaking a petite girl isn't going to have the type of ass that would be good for twerking, but there is a reason why we had to say generally. Sometimes a petite girl can have a softer, bouncier booty than you would ever expect.
Now before we get into the petite Latina porn stars with great asses we want to share with you the best twerk video we have ever seen. We didn't even know who Yovanna Ventura was until we saw this video of her twerking in Cabo.
Apparently she is some fitness model who Justin Bieber dated. Another reason to hate that dude I guess. We have used this video before on our site, I doubt anyone will complain about seeing this twice though.
Alright catch your breath, back to talking about super hot Latina porn stars.
Petite Latina Abella Anderson: What An Ass
She might have the best ass on the planet. No, it isn't the soft jelly booty that makes for a great twerk. It is the toned, perfectly shaped ass that also happens to have some amazing shake to it.
You probably have heard of her already, if not you must not watch too much porn. We have two favorite videos of hers, the first is an 'Ass Parade' video featuring her and Rachel Starr.
In it Abella shows off her samba skills in a thong. If you have never seen this video you gotta see it and see it ASAP. We also really love her Reality Kings video Aye Mami which you can find in their 8th Street Latina's section.
Rumor has it she used to be a Miami Heat cheerleader, or at least tried out for them before she got into porn. They probably didn't keep her on cuz her booty was too distracting for the players.
Melanie Rios Has More Ass Than You Think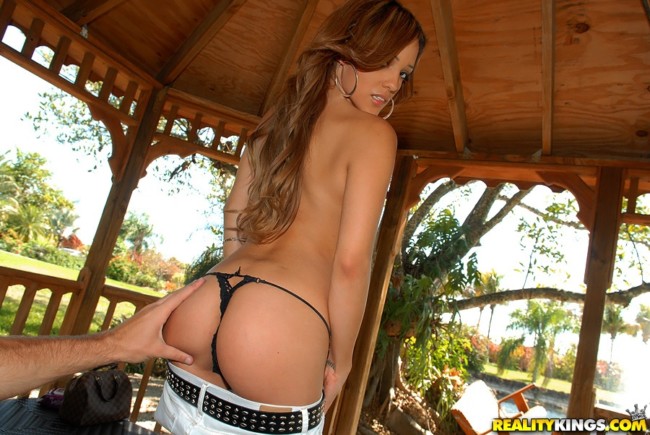 Have you ever been with a girl who looked like she didn't have much ass and then felt it and it was 10 times better than you were expecting? You were thinking it was going to be some small firm butt that you weren't gonna be impressed with, then it changed when your hands finally squeezed it?
We are pretty sure that is exactly what your thought process would be if you ever were lucky enough to grab Melanie's. You can tell by watching it that there is a whole lot more shake to it than it looks like in pics.
However we made sure to pick out one picture that showed just how soft that booty really is.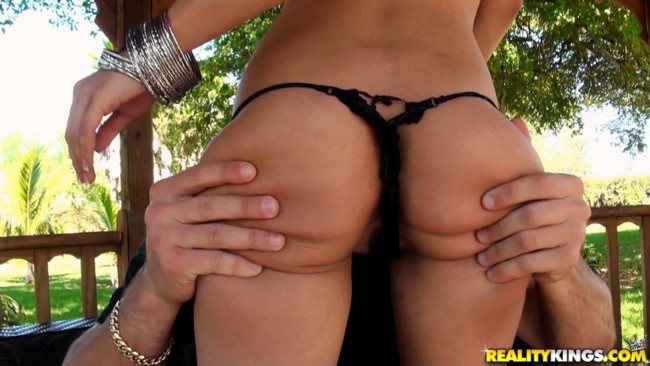 Maybe she can twerk, maybe she can't, either way we would love to get our hand on this petite Latina's soft ass.
Chanel Collins: Petite Latina Ass That Can Twerk
If you don't believe us that this petite Latina has some serious twerking skills check out So Lovely in 8th Street Latina's where Chanel Collins has a hot threesome with Gabriella Ford.
On first glance you think Chanel might have a bit more ass than you thought. Then the two sexy teen Latina's have a twerking contest and you can see just how great Chanel's ass really is.
She has two other videos in 8th Street Latina's that are really worth watching, but her twerking in So Lovely is amazing. Oh ya, and after that you get to watch both teen Latina's give a double blowjob and get pounded by a big dick.
Ruby Reyes 18 Year Old Teen Ass
Ruby isn't 18 anymore, but in the Pure18 section of Reality Kings there is a great scene with this adorable and sexy Latina.  Oh ya, she also happens to have that great Latina ass we love.
When she first got into the porn game we thought she was a bit of a starfish.  After seeing a recent video of hers we wouldn't dare make that claim anymore.
Nice to see a girl in the industry improve her skills, she did so much so that she even made our list of pornstars that give the best blowjobs.
Latina Porn Star Sasha Collins Has That Ass Too
This girl doesn't seem to shoot all that scenes unfortunately.  However when she does come out they are always worth watching.
We can't be sure but it appears she has not just a jelly booty but a full on jelly lower body.  The type where you wiggle her thigh just a bit and the booty and legs shake like crazy.
Another highly recommended petite Latina porn star that you guys need to be watching.
God Bless Petite Latina's With Great Asses
Not every guy needs to have a huge ass. As long as the booty is soft and squeezable that is all that really matters. There is nothing like finally getting your hands on a petite girls ass and realizing it feels like heaven.
Luckily thanks to the internet you can see more Latina booties than ever before. You can watch hundreds of videos on 8th Street Latina's or hop on Chaturbate where there are lots of sexy Latina's.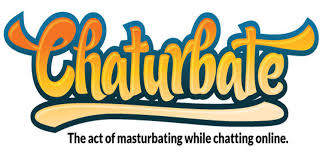 We could have made this list a mile long, but we wanted to focus on our favorites for now.  Check back in the porn section and surely we will have more write ups on great asses.
You can even travel to Latin America, how many countries in that part of the world made our list of 'easiest places in the world to get laid?' This eBook will tell you.
That is for another time and place though, for now just focus on these petite Latina porn stars with great asses.