Ultimate Guide To Philippines Happy Ending Massage
Thanks for checking out this ultimate guide to Philippines happy ending massage. This is not one of the better countries in Asia to get one, but where there is a will there is a way.
Many guys travel around Southeast Asia and stop in other countries first. They see all of the numerous spas for happy ending massage in Thailand and assume it is the same in the Philippines, but sadly that isn't the case.
When you walk around any touristy area in Thailand there will be spas everywhere and you can get a minimum of a handjob happy ending from just about every 'therapist' working in each. Often times a full on sex massage can be had as well.
In this country you won't find near as many spas, and the odds of getting a special massage are much lower. There are certainly some spots around, but it pales in comparison.
In this post we will start out by giving some tips on getting offered a happy ending in the Philippines. After the general tips we will go through the main cities guys visit and mention the known sex massage spas in each.
While not a great scene there are some options around if you really want to try and find one.
Philippines Erotic Massage Pro Tips
First off you need to temper your expectations. If you really want to get a Philippines happy ending massage you probably should just visit one of the nice Manila sex spas we will list soon.
That is the most reliable way, where you will find the hottest girls, and the prices really aren't all that much more expensive than you will find when hopping around from cheap spa to spa hoping to be offered extra services. Most Filipina massage girls get in this line of work to give a legit massage, not to be hookers.
If they wanted to sell sex they might as well just work at a girly bar instead. With that said a tip can sometimes sway their mind, at least for giving a handjob happy ending.
It should also be pointed out that many of the girls working in 'legit' spas are not that attractive to begin with. They will often have very cute receptionists working to draw you in, but the actual therapists are either going to be older, chubbier, or both.
The bait and switch is pretty common in the sex trade and they use it here in more ways then one. If you do see a cute girl offering her services and want to go through with it make sure you confirm it is actually her that is giving the massage.
Then when you go in she will leave the room as you undress. Either strip down fully or into just your boxers and cover your bum with the towel.
Try and have a chat with her for a bit while she gets to work, and make sure you shower and don't smell before you go. Remember she doesn't have to give you a happy ending, the better she thinks of you the more likely you are to get one.
Don't talk about sex, don't be a perv, and don't try to grope her or anything like that. Lay on your back like a good boy until you are asked to turn over and then do so.
They will generally give you a sign while you are on your back whether any extra services will be offered. That sign will be how high up your thigh they go and if they touch your balls.
We don't mean just a towel moving and rubbing against them, if a happy ending is going to be offered they will generally make it pretty clear. After you turn over some may offer it right away, or with some the offer may never come.
If it doesn't come you can ask, just say something like 'what about here?' and point down low. You will get your answer then and can begin to negotiate a tip.
For a handjob happy ending 500 should be enough. A blowjob might be 500-1000, and a full service sex massage in the Philippines will need a tip of 1000-3000 depending on the girl. Of course it is all negotiable and up to you.
We will now list some reliable spas to get a sexy massage around the country. You can also find plenty of escorts offering massage service in all Philippines cities online.
On dating sites, apps, and even social media you will notice many girls using common mongering keywords in their profiles. If you see escort, massage, or hotel service you can probably get them to give you an erotic massage, but how skilled they are will vary greatly as most probably have no training and are just hookers.
Sex Massage Spas In Manila
As mentioned above if your goal is to get a happy ending with your massage when you visit the Philippines do it in Manila. There are quite a few nice spas for men to get full plus plus service inside KTV complexes where the sex is guaranteed.
They are pretty much brothels, but you will get a bit of a sensual rub down before the fun begins. The rooms are nice and the girls should be pretty hot, definitely hotter then your average therapist at other legit spas around the country.
The prices are not too bad either, if you take the cheapest massage available (which is all that is needed) and don't pay for some fancy VIP room they generally cost around 3k total. You will pay something like 1200 to the spa and 1500 to the girl, but that can vary a bit from place to place.
Compare that to going to the other spas around town where you will pay 200-300 for the massage and then maybe 1500 for the sex and it sounds like it is a lot more expensive. The difference is that it is guaranteed and the girls are much hotter.
You will waste a lot of time and money hopping from one of the cheaper spas to the next looking for extra services, here you just show up and know what is going to go down. Some of the best sex spas in Manila are:
Manila Flight 168
Shogun Spa (3 locations)
Kremlin in Classmates KTV
Sylvanus in Pegasus KTV
Flight 168 is connected to Air Force One which is also basically a brothel. If you just wanted a handjob happy ending then you can head to Abacca which has two locations, one in Makati and one downtown.
Here you will get a good full body massage followed by a handjob for 1200. You won't be able to get any more than a HJ though.
There are also some massage girls on Burgos Street by all the girly bars. Some are in uniform, others are just in regular clothes.
The ones in regular clothes are probably just hookers using sensual massage as code. The ones in the uniforms are actual therapists, many will do a happy ending for a tip but a handjob might be all that is offered.
They also will be pretty pricey if they do any more, the spas in the KTV complexes above are a safer bet.
Few Options In Angeles City
This is where you are most likely to be let down. Guys come from Thailand where there are massage parlors all over near the Go Go's and assume it is the same in the red light districts here.
There are plenty of spas near Fields Avenue offering massage in Angeles City, but happy endings are far more rare than you would expect. Generally these are just small little spas with a curtain in between each bed.
You definitely aren't having sex in them, and even a handjob is pretty unlikely. Again, if these girls wanted to be hookers they would be working at the bar not as a massage therapist.
There are also some girls standing around at the entrance to Fields (like at Burgos Street) in uniforms offering massage. This would be the bait and switch we mentioned before.
Many of them are pretty cute, but they clearly haven't gotten any training in massage and its about 50/50 on whether extra services will be offered. If they are it will almost assuredly only be a handjob.
Could you possibly find a hot one there that is up for a full sex massage? Sure, if you are going to tip enough its possible. But if that is the case why not just get a bargirl and have a guarantee?
If you do want to find a happy ending in Angeles City there is a spa that is in a green building on Teodoro Street just before Norma's Money Changer that often gives handjobs. There is another down by Perimeter near Green Bottle Bar that also will. Really not even worth bothering with though.
Cebu City Isn't Much Better
There are some recent reports of new spas in Cebu City offering sex massage or happy endings. You can get an outcall nuru massage from 'Masaji Spa' with good results.
Others you could visit around town are:
Native Spa in Talamban
K1 Spa
La Esperanza near Veles Hospital
Stress Free Massage
108 Spa on Tres Borces Street
Chuva Chuva
Chuva Chuva is the longest standing option that has been around for many years. It is like Abacca in Manila, a handjob is guaranteed but no more will ever be offered.
If you head to any of the spas listed here you will probably get offered extra services, but it is no guarantee. This is a much better city for online dating.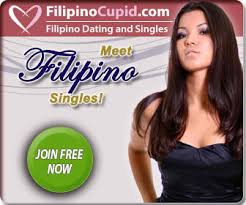 Better Ways To Monger In The Philippines
There are just too many better options to find sex in the Philippines than to bother with these. The sex spas in Manila being the exception. If you want a happy ending massage in Davao City just hang out in the area near the girly bars.
You can visit a girly bar, see a girl in a bikini so you know if she is hot or not, and barfine her for the whole night. Or you can use online dating on Filipino Cupid and PinaLove and get free sex just by meeting up with girls, being a gentleman, and inviting them back to your place.
If your dates fall through and you have no better option then a happy ending isn't a bad thing to fall back on. But it definitely shouldn't be your main goal in this country.
If you wanted to read more about all of the best ways to enjoy the Philippines nightlife check out this mongering guide. It breaks down the three cities listed here in depth, as well as the beaches and other cities you might visit along the way.
Good luck and hopefully this ultimate guide to Philippines happy ending massage was helpful to you.