Pro Tips For Picking Up Philippines Hookers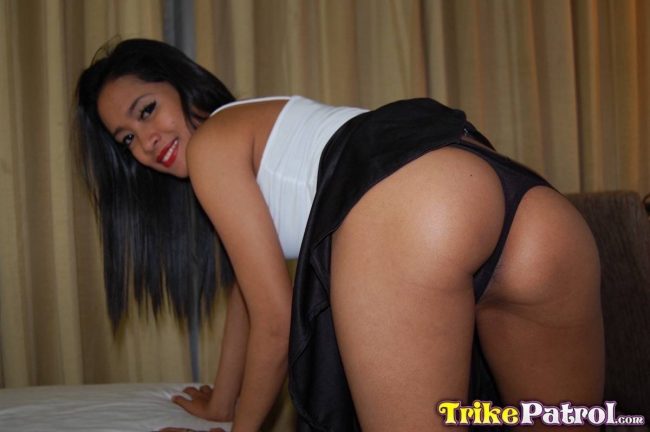 These pro tips for picking up Philippines hookers are pretty easy to write. This country made our top 10 travel destinations for single guys post for one main reason.
It wasn't because there is lots of touristy stuff to do, there isn't. It wasn't because there are awesome beaches in every city, there aren't.
The girls are the main reason why and when you pick up a Philippines hooker it doesn't even feel like a business transaction. You still have to pay, but they give some of the best girlfriend experience in the world here, maybe even the best.
In this post we will talk about just what that 'GFE' really is like, some guys may never have heard that term before. We will also mention the best places you can meet them in the main cities most guys will visit.
We will also give some tips on how to deal with them. Even if they are about as user friendly as any prostitutes on the planet there are still things you can do to maximize your experience.
If for some reason you found this page even though you don't like paying for sex this post on best cities to meet Filipina girls around the country might be more your style. And lastly before we get going we want to mention there is a lot of generalizing here.
There are far too many prostitutes in this country for them to fit inside the same cookie cutter mold. But it isn't hard to find a good one here.
Philippines Hooker Girlfriend Experience
We were just writing a post on Vietnam hookers and it was pretty much the polar opposite of this one. The Vietnamese girls are ruthless, cut throat, and all business.
That is not the case here, if you go with a decent sample size of Philippines hookers and aren't getting a good girlfriend experience then you are likely to be the problem, not them. But some guys may not understand what girlfriend experience means.
Basically, when you are with them it is like hanging out with your girlfriend. Not a wife of 10 years that you can't stand anymore, but at a time when you have both just started to fall in love with each other.
They will want to hold your hand, cuddle up next to you, and do everything they can to make you happy. These girls really take it to the extreme and in their mind some don't even think of themselves as hookers.
They may work at a girly bar and get paid to have sex with guys, but that isn't how they see it. They just go up to a bar and meet a guy same as many other girls around the world do, the fact that he pays them for their services doesn't mean anything.
Don't get us wrong, there are some cut throat ones out there, but they are few and far between. The vast majority of Filipina prostitutes are sweet as pie. The longer they stay in the game the more likely they are to be hardened.
The Different Types Of Prostitutes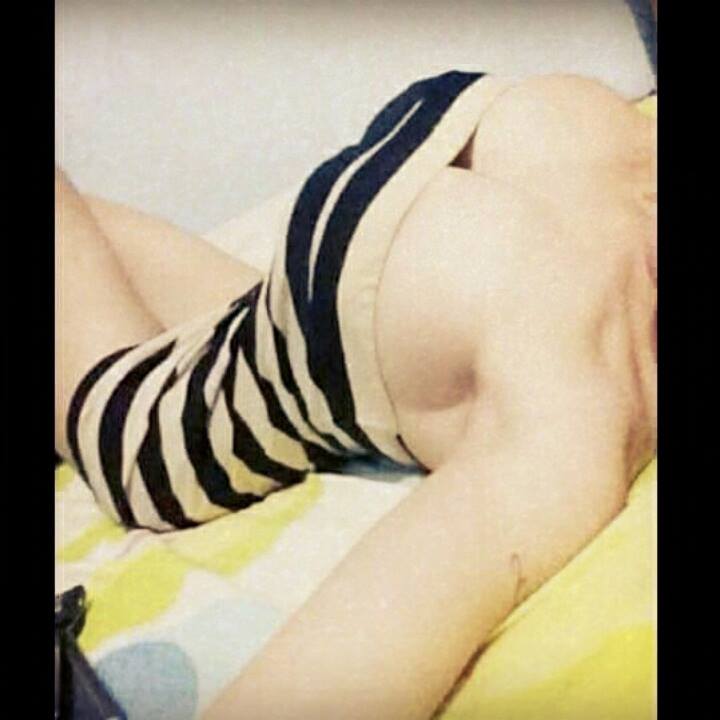 This is a country where you don't have to look to hard to find what you are looking for. With that said there are different ways to go about it and some are better than others.
For instance if you are outside of Manila you can pretty much scratch an erotic massage off your list. You can find erotic sex massage in the Philippines, but outside of the capital the pickings are slim.
There are other countries in Southeast Asia that are much better for that. Here you will want to go with the girly bar or freelance prostitute route.
Depending on which city you are in there are going to be different ways to do it. When looking for sex in Manila you have plenty of options.
You can go to the Burgos Street girly bars or EDSA Entertainment Complex for more bar girls. Or you can pick up freelancers at Cafe Havana, LA Cafe, or on Burgos Street.
Those would be your best options here and basing yourself in Makati would be a good idea because that is where most of the mongering is. In Angeles City you just need to base yourself around Fields Avenue where you can find countless girly bars, or pick up freelancers at High Society and Sky Traxx. There is a nice red light district here and most tourists don't really venture outside of it.
In Cebu City the scene is changing now that Mango Square appears to be closing down. The main freelance prostitute bar is closed and has a new location called Oqtagon.
Now the best thing you can do is go to the Mango girly bars, but this is a better city for non pro girls than for hookers in the Philippines. Stick to Manila or Angeles City if you want mongering.
There are beaches you can go to like:
They will have some mini red light districts. The scene at each will be pretty small and easy to figure out. It is also very easy to meet hookers online on Filipino dating sites.
Some of them will be the bar girls and freelance prostitutes you meet out at bars or nightclubs. Others will be 'gray area girls' and they deserve their own section.
Some guys are really afraid of freelancers but there is no reason to be. Bar owners spread lots of propaganda on expat message boards just to get more business for themselves.
They say things like 'why doesn't she work in a bar?' and then say she must have got kicked out of the bar for being a thief or having an STD. Or maybe she just likes being self employed and not having some bar owner earn off her.
She also might only be in town for a short time and doesn't want to get a job for 2 weeks. Or maybe she doesn't like standing on stage in a bikini. Most people would prefer to work for themselves, these girls are no different.
Does She Want Money Or Not?
Guys who visit here can be put in a bit of an interesting predicament. On the one hand the girlfriend experience is great and the girls not being very business like can make for some amazing experiences.
You also can meet non pro girls that will have sex on the first meet, it really isn't hard at all to get laid whether you are paying for it or not. But, the combination of these two things means you don't always know where you stand with a girl.
Some Philippines hookers take the whole girlfriend experience thing to the extreme and won't even talk about money at all. They are far too shy to ask for money, that would mean they are admitting they are prostitutes.
So, they meet a guy, have sex, and just hope he knows the deal. If he pays her then great, if not she will wait a few days and then text him saying she has a 'big problem' hoping he will now pay her.
What are you supposed to do as the guy in this situation? Other than the fact that you had sex it isn't really an enviable spot, you just thought you seduced some girl and got laid for free and now realize that wasn't the case.
Some guys have big ego's and still don't even realize what is going on after being asked. They say to themselves that they don't pay for sex, they are too much of a stud to do that.
All in all there really is no 'right answer' when it comes to these gray area girls. If you don't want to be put in this position just politely ask ahead of time if they want money.
Don't do it in an accusatory way, a simple 'some other girls I met on this dating site asked me to pay them to meet, do you want me to pay you also?' Then apologize for asking but explain you just want to make sure.
The non pros will respect you for being honest and trying to avoid the escorts. The Philippines hookers now should let you know they want money and you can proceed how you please.
If the Filipina girl is hot then it probably isn't a big deal. The times it sucks is when some girl you aren't even that attracted to and would never pay gives it up with ease and then asks you to help her with her problem a week later.
Dating sites like Filipino Cupid and Pina Love are loaded with girls that will hop into bed with you not long after meeting. Having sex isn't the issue, figuring out what their motivations are is where things get tricky.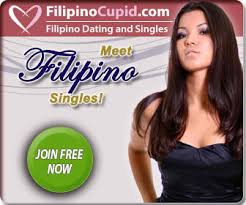 More Tips For Filipina Hookers
Even though the majority of the time you should have a good experience you can do things to maximize your chances for greatness. The first thing you need to do is not treat them like prostitutes.
There is a saying 'treat a whore like a princess and a princess like a whore' and that fits well here. Be nice, smile a lot, and don't treat this like a business transaction.
At some point you will need to make a deal and figure out how much you have to pay, how long she will stay, and confirm any kinky sex acts you hope to do are OK. But try to do so in as casual of a way as possible.
For the most part people that live in Asia live in a rainbows and lollipops mindset. They don't argue or have confrontations, it is all fake smiles and everyone agreeing on everything.
All you need to do is fit in with their culture. Smile a lot, keep the mood light, and have fun. Filipina girls do speak English pretty well, but don't expect many deep conversations.
Always try to use your big head to pick a hooker and not the little one. The little guy will just want the hottest piece of ass he sees and may not care about her attitude at all.
Look for girls that are happy, smiling, and having a good time. If she looks like a bitch in the bar she is probably going to continue to be a bitch when she leaves with you.
A good combination of attractive and in a good mood is who you should go for. Then go up and strike up a conversation and see how it goes. If she smiles and is excited to talk to you then that is a great sign.
If she is cold or hesitant then maybe you should pick another girl. This isn't an exact science, the smiling face could always turn into a witch once you leave the bar, but play the percentages.
As far as scams go you don't need to worry too much about that. Just make sure that she is at least 18 years of age and you shouldn't run into any problems.
You don't need to worry about girl friendly hotels or anything like that, in this country foreigners bringing girls back to the room is expected. The only real safety thing to take precautions for would be don't leave any valuables lying around in your room.
Most Philippines hookers have no plan to steal from a customer they go with. The majority are actually good girls at heart without many ways to make money, that is why they do what they do.
But, most crimes are crimes of opportunity and if you give them one they might take it. Don't leave your wallet, phone, laptop, or any valuables sitting around in plain sight.
Keep your wallet and phone in your pants pocket and bring your pants into the shower with you after you have sex. Keep your laptop safely stored away while they are in the room.
Most won't go through your belongings looking for stuff to steal. But anyone could be tempted if you serve them on a silver platter.
Also, never pay them up front. If they say that you have to pay before the deed then find another girl. They may not be trying to run off with your money, but once you have paid them they have no incentive left to perform well.
The exception being you will need to pay the barfine or spa ahead of time. But don't give the tip until after.
Don't Fall In Love With A Bar Girl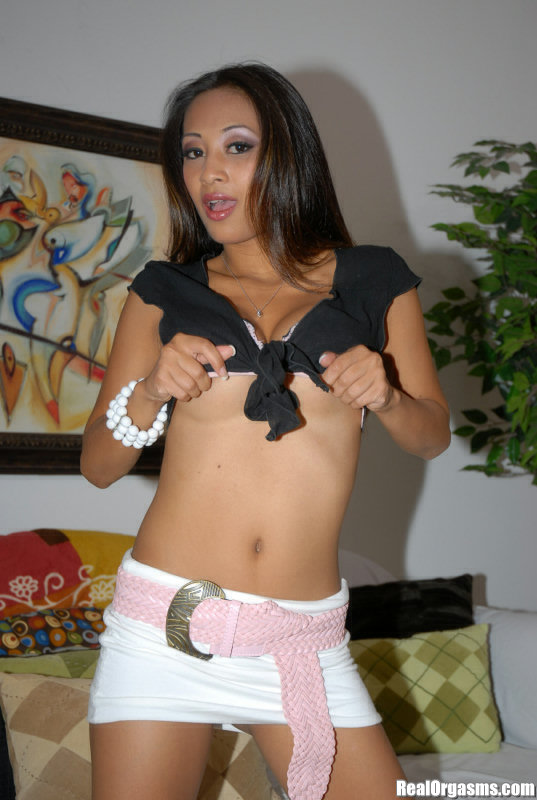 This may seem like an obvious statement to some, but Philippines hookers and bar girls can be extremely sweet. You really need to be able to keep your emotions in check with them.
Could it be possible that you meet one, fall madly in love, and go on to live a great life together? Sure, anything is possible, just don't count on it.
Even if we say that most of these girls aren't cold hearted there are some out there that have no problem leading guys on to try to extract maximum cash from them. There have been hundreds, probably thousands of guys who left this country and sent Western Union support back to the girl they love.
That same girl probably has a handful or more other guys doing the same thing. Enjoy your time with them, but always remember what it really is.
Prices For Sex
Depending on who you are dealing with there may or may not be set prices. For instance at a Manila girly bar you will generally pay a barfine of around 3k pesos and then give the girl an additional 3k tip.
In Angeles City or Cebu City the barfine will be in the 2k-3k range and the tip only about 500 and even that is up to you. When it comes to freelancers there are never going to be set prices as they are independent contractors.
Just strike up a negotiation in a casual way and see what you two can settle on. Again Angeles City and Cebu City should be a little cheaper, but that depends on where you meet the girl and how hot she is.
If she is getting all dolled up to go to one of the nicer prostitute bars on a Saturday night she might want somewhere around 3k. If you meet her online and invite her over on a Tuesday afternoon when she has no other way to earn at that time 1k-2k might be enough.
Some less attractive girls may even go for 500-1k, you won't know until you ask.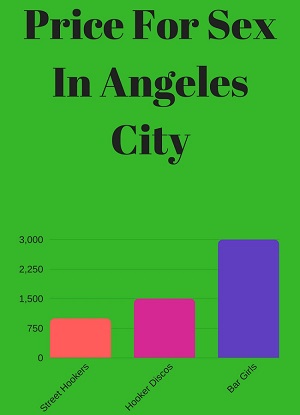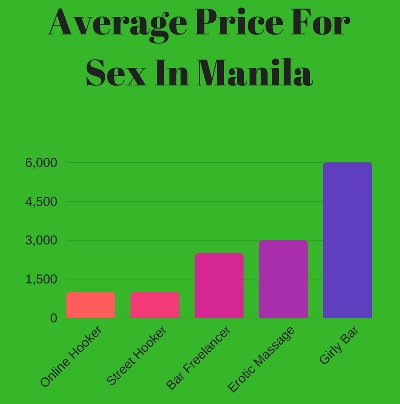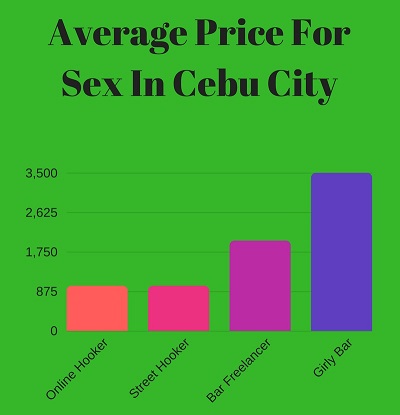 Good Luck Picking Up Philippines Hookers
That was actually far more than we intended to write on the subject. Whether you meet these prostitutes in a bar, on the street, or on a dating site you can have a great time.
They are extremely user friendly, just be a nice guy and they will do their best to make sure you enjoy your time with them. For more tips on how to get the most out of the great nightlife in this country check out this comprehensive prostitution guide.
It covers the major cities most guys go in great detail as well as giving tips for the other cities and beaches you are likely to visit. Hopefully these pro tips for picking up Philippines hookers were helpful to you.