Picking Up Prostitutes At Golden Sorya Mall In Phnom Penh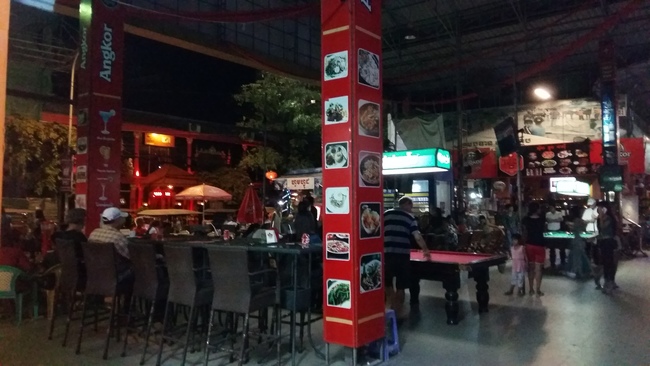 We will try to explain more about what picking up prostitutes at Golden Sorya Mall in Phnom Penh is like. A lot of people here about this place and wonder what it really is.
This is one of those spots where you will hear so many different opinions on it depending on where you are getting the info. Some mongers will tell you it is full of crack whores and you should never go.
Others will tell you it is one of the better spots to pick up prostitutes in Phnom Penh. If you have never been you probably are totally confused, so lets try and explain it as best we can.
What Is Golden Sorya Mall
It is a weird place, and explaining it isn't easy. Luckily we have included some pictures that will hopefully help you understand the scene a little better.
The easiest way to describe it would probably be to call it a strip/outlet mall with a courtyard in the middle. There are some stores here, but most of the stalls are empty. There is a Samsung store on the corner, some arcade rooms, and a couple of beauty parlors but that seems to be about it. The biggest gay bar in the city is right across the street.
The part that you will care about is the courtyard in the center. The main 'entrance' so to speak for tourists will lead up to that courtyard.
There are some pool tables, and a few bars and restaurants around. You can take a seat and drink a cheap beer seeing what girls go by, play some pool, or just walk up to the girls.
This would be a decent spot to watch sports as one of the bars is a sports bar with a few tv's.
How Many Girls Go To Golden Sorya Mall?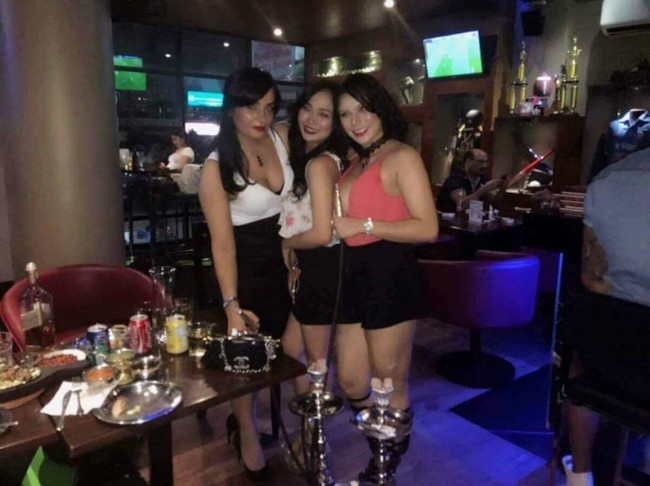 Of course how many girls are at Golden Sorya Mall will be different from hour to hour. All of the girls here are freelancers so they can come and go as they please. It is right in the middle of the red light district in Phnom Penh so girls will be in and out all day and night.
Starting mid afternoon you should expect for there always to be at least a few prostitutes here. Early evening time there might be 10 to 15. Then the later it gets they may head over to Pontoon which is a 2 minute walk away.
Are The Girls At Golden Sorya Mall Hot?
This certainly isn't a place to go looking for the hottest girls in Phnom Penh. If that is your goal you will be better off at Darlin' Darlin'.
You never know who will come here, some of the sexy Cambodian girls from Pontoon may stop by here before they go to the disco. Other street girls may come up to see if there are a lot of guys here.
Now that the Walkabout has closed down there aren't many places for Phnom Penh prostitutes to look for customers before disco time. Golden Sorya Mall is one of the only places they go.
Generally the girls aren't that attractive, but you never know. If you want to read a mongering comparison between Phnom Penh and Ho Chi Minh City check out that link.
Is This A Safe Place To Monger?
Quite a few of the prostitutes at Golden Sorya Mall probably do drugs, but many of the bar girls probably do as well. While this may be a bit less safe of a place to pick up a prostitute in Phnom Penh you are unlikely to have any problems.
Don't start any problems and their likely won't be any problems. Make sure the girl is of legal age, have the negotiation before you get in the room and pay what you told her you would pay.
Use the same safety precautions as you would with any hooker anywhere in the world. Don't leave money lying around, don't leave a cell phone in a spot that it would be easy to steal, and don't leave your drink unattended.
Do that and you should be able to survive this very scary place unscathed.
How Much Do Prostitutes At Golden Sorya Mall Cost?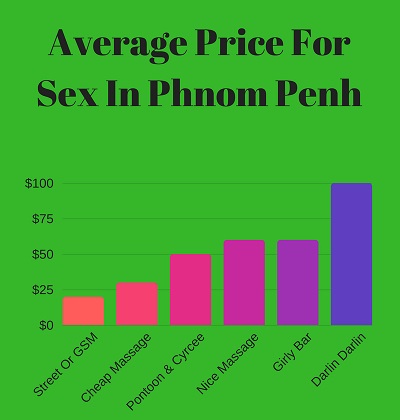 They are all freelancers so you can't ever put a set price on things. This will be one of the cheapest places to pick up prostitutes in Phnom Penh so the price for sex at Golden Sorya Mall won't be much.
Most girls will probably be hoping to get at least $20 for short time, but some may go for less. Somewhere between $15 and $30 for short time and maybe $30 and $60 for all night are what you should expect to pay.
Of course it will all be up to a negotiation, if you and the girl can come to terms then great. If not then find another.
While this isn't the easiest city to be a playboy you can find non pro girls on Asian Dating. Finding a cool girlfriend to spend time with shouldn't be too hard and will keep your hooker costs down.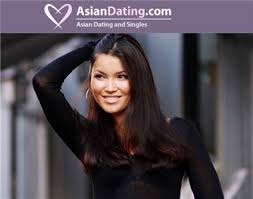 Enjoy Picking Up Prostitutes At Golden Sorya Mall
While you aren't likely to find the hottest hookers in Phnom Penh here you can definitely find some good ones. If you are only in town for a day you shouldn't expect to go up there and find a hot girl in one attempt.
But if you are in town for awhile checking in on the selection from time to time is worthwhile. You just never know when a sexy prostitute may stop by looking for a customer.
This Cambodian travel guide for single men breaks down all of the best mongering in this city and around the country. If you do come here good luck picking up prostitutes at Golden Sorya Mall in Phnom Penh if you decide to do so.