Picking Up Prostitutes In Cartagena's Old Town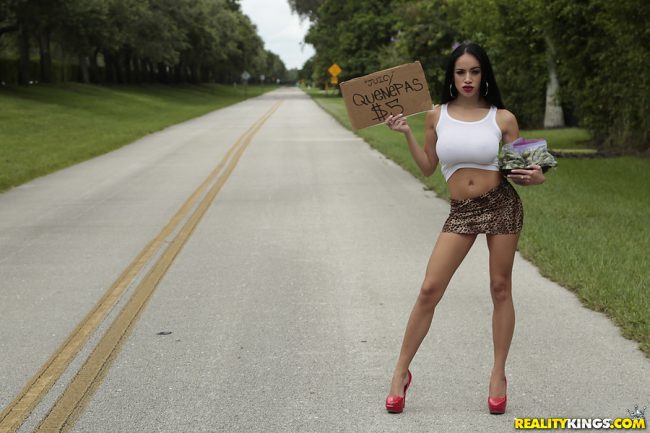 In these pro tips for picking up prostitutes in Cartagena's Old Town adult entertainment district we will try to get you fully prepared for what lies ahead. This is a very popular tourist town not only for foreign men but for local Colombians to visit as well.
We have already written a Cartagena mongering guide but unfortunately there weren't a lot of places to report about. That is because the vast majority of the action is visiting prostitute pick up bars in Old Town or just roaming the streets in the adult entertainment district after dark.
In many cities around Colombia you find a wide variety of brothels (known as casas) or erotic sex massage parlors which pretty much are brothels as well. There are not nearly as many of those around in this city.
Instead if you want to pick up prostitutes in Cartagena most will just visit bars and nightclubs in the touristy area. This is where foreign men come with money to burn and where sexy ladies of the night want to take it from them.
Any time you are dealing with hookers there are certain safety precautions you must take so we will start there. Then we will mention the best bars to pick up prostitutes and tell you about the main area where the street girls ply their trade. Plus the online escort scene will be covered as well.
If you aren't really a fan of hookers and were looking to meet a good woman in Cartagena who isn't after your money check out that post instead.
Tips For Going With Colombian Hookers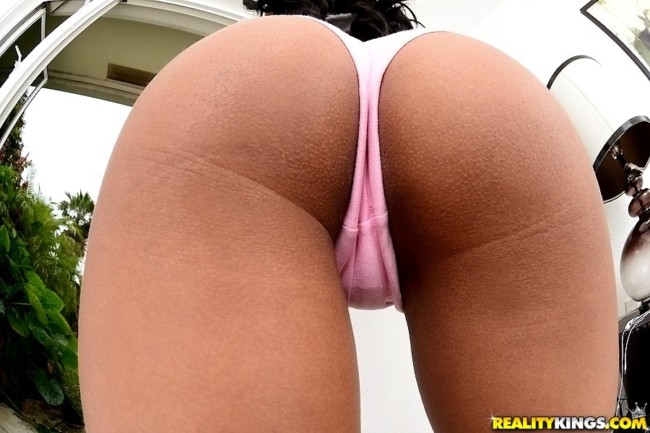 We have already written a guide to picking up Colombian hookers before and if you are new to the mongering world we suggest you read it also. This post will be more about the specifics of picking up Cartagena prostitutes, but the main points from that guide will also be covered here.
Lets start with the safety concerns because they are the most critical thing to worry about. The good news is that when you try to pick up a prostitute at a bar or a street girl in Old Town you are in a pretty safe area of the city.
Often times in other cities you will need to go to some sketchy parts of town to meet street girls but that isn't the case here. Old Town is the main tourist and adult entertainment area of Cartagena and you will be pretty safe here.
Don't expect to find much action during the day, of course the pick up bars and nightclubs won't get going until late, and the street girls mostly don't go out until after 11pm either. But even at that time things are relatively safe on the street, this is a touristy area that brings in a ton of money so they keep it safe.
You may even get stopped by the police if you are walking around after dark. If so just keep calm, smile, and do as you are told. If you aren't doing anything illegal you will be let go and no 'fine' will be issued the majority of the time.
There will be many male touts out on the streets near the pick up bars and street girls. Just politely tell them no thanks and find girls on your own, no need to involve them.
The main safety issue you need to worry about is a Cartagena prostitute trying to drug your drink. In this country it is a little too common for the ladies of the night to slip scopolamine into a guys drink.
They might just run off with all the valuables in your room or they might call some guys over to kidnap you. Keep an eye on your drink at all times when out in the nightlife and if alone in the room with a girl either don't drink anything or don't give her a chance.
If you need to travel outside of Old Town just take an Uber wherever you need to go and don't walk around on the streets much after dark.
Prostitute Pick Up Bars In Cartagena
Often times when you travel there will be hookers around in the touristy areas. Foreign men are known to have a lot of money and this city is the main tourist destination in Colombia.
That means you are in a tourist trap where everyone is trying to rip you off, and right in the main Old Town adult entertainment district just about all of the sexy ladies of the night will be prostitutes or tourists. If your goal is to pick up local girls who aren't hookers this isn't the place to party.
Some of the best prostitute pick up bars in Cartagena are:
Fragma
Mister Babilla
VIP
Tu Candela
La Dolce Vita
Space
Elektra Bar
But just about any bar or nightclub in Old Town should have some working girls in it. You can't 100% assume that all of the ladies of the night in this area are hookers, but if it seems like they are then they probably are.
There are also some strip clubs around town where you can probably have sex on site in VIP rooms or pay a fee to bring them back to your hotel or a short time hotel. Sometimes there will be many sexy topless or naked Cartagena girls dancing at the strip clubs, but they can be pretty tame inside as well.
Some of the best strip clubs are:
Isis
Pleyclub
Angeles Club
If you want a full on strip club atmosphere with sexy naked girls dancing Pleyclub is probably the best. They will do things like a full nude bubble bath show, wet t-shirt contest, and have costume nights as well.
Picking Up Street Girls
You will also find street girls all over Cartagena's Old Town adult entertainment district after dark. Remember that they probably won't show up in full force until 11pm or later.
You can catch them walking from one pick up bar to the next. But the main place to pick up street girls will be in front of the clock tower which is the main entrance into the Old Town district.
There should be quite a few to choose from here, but generally street girls aren't going to be quite as attractive as the girls going to the nightclubs. They should also be a bit cheaper, and lets get to the hooker prices next.
If you wanted to get an erotic massage in this city you can try some of the spas at that link or maybe ask one of the street girls.
Old Town Online Escorts
Most of these street girls will also be doubling as Cartagena online escorts. They will be active on dating apps with common mongering keywords like escort, massage, or hotel service in their profile.
They may also even be on the main escort service sites like co.mileroticos. In many cities around the world meeting hookers online is the better way, but most mongers here seem to prefer to pick them up in the Old Town prostitution zone.
That way they can actually see what the call girl looks like in person instead of relying on some pictures that could be fake or highly filtered.
Price For Sex With Cartagena Prostitutes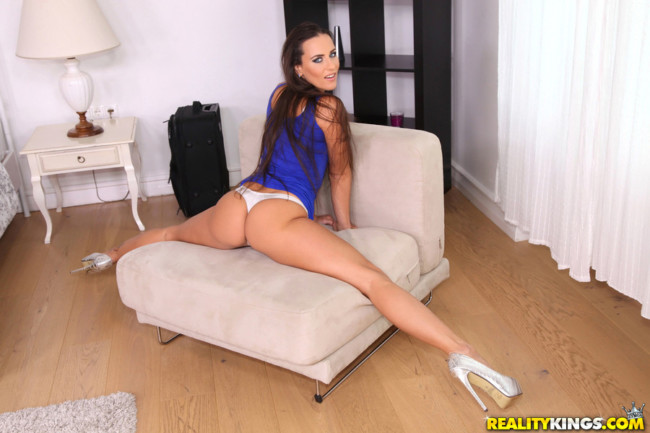 The easiest to mention will be the price for sex with prostitutes at Cartagena's strip clubs. While there is a bit of wiggle room it seems pretty typical that guys pay 250k for quick sex in the VIP rooms or 600k to take girls outside of the bar.
The other girls in town are all freelance prostitutes making their prices much harder to pin down. The street girls in Old Town at the clock tower can be had for 100k-200k most of the time.
The Cartagena bar prostitutes are probably going to want in the 200k-400k range. Everything is negotiable, and make sure you talk things out before you go back to your room.
Length of time, how many rounds of sex you can have, and any sort of kinky sex acts you want need to be negotiated. It should be pointed out that many hotels are not girl friendly here, you may want to get a room off AirBnb or just head to a short time hotel for 20k and they are all over the city.
Any hooker in town will know of a good short time hotel. The current rate of exchange is around 3k pesos for every $1 USD, and you are definitely paying tourist prices in this city. You can find much cheaper sex in Medellin or other towns.
You may want to try to hop on Colombian Cupid before your trip and try to set up some dates before you arrive. There are plenty of girls here who want to date foreign men, some may be looking for a serious relationship while others may just want to hook up and have some fun.
Log on a week or ten days before your trip and begin to pipeline and you should have some dates ready when you arrive. Just remember there are many hookers all over this city so casually saying 'the last girl I was chatting with asked me to pay her, if we meet do you also want me to pay?' wouldn't be a bad idea if you want to screen out the hookers.
Colombian Cupid will definitely be a great way to keep your costs down in this city.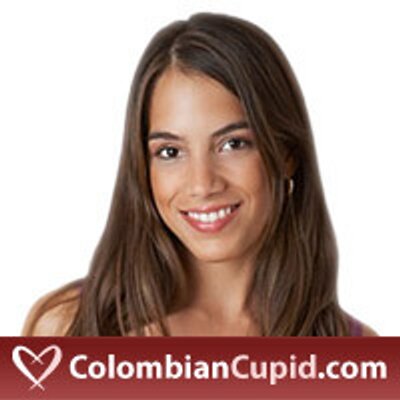 Good Luck With Cartagena Prostitutes
Even though the prices are higher here the scene is pretty easy to navigate. Head out in the Old Town adult entertainment district after 11pm or to one of the strip clubs and there will be prostitutes all around you.
Negotiate the price you want to pay in pesos not dollars and see if you can come to a reasonable deal. If you can then great, if not you are in a buyers market so find another.
For more tips on how to get the most out of the great nightlife in Colombia check out this eBook guide. It is a full on men's travel and mongering guide to get you prepared for your trip.
Hopefully these pro tips for picking up prostitutes in Cartagena's Old Town adult entertainment district were helpful to you.