The Prices For Girls & Sex At Pahrump Legal Brothels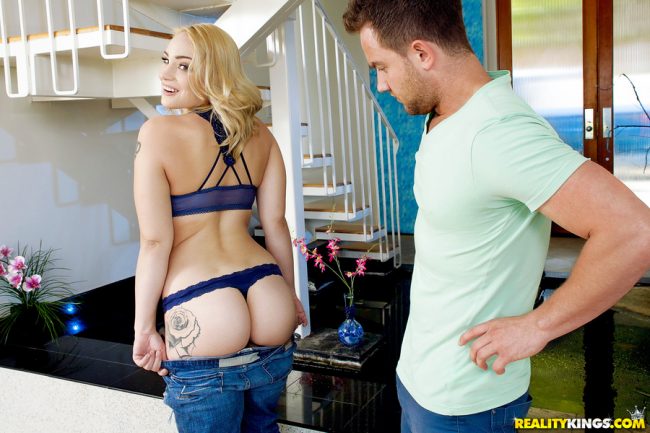 The prices for girls and sex at the Pahrump legal brothels do not get talked about that much online. You can easily find out the names and locations of these whore houses, but the price for sexual services is not widely discussed.
We briefly mentioned these in our Las Vegas mongering guide but did not go too in depth on them. The main reason is because the prices for girls and sex at the Pahrump legal brothels is pretty absurd.
They have always been pretty overpriced, but ever since that show Cathouse came out the prices have just continued to rise higher and higher. At least ten years ago an average Joe could save up for a bit and not feel too bad about paying so much for sex.
These days it will cost you the price of renting an apartment for a month for a 30 minute half and half with most of the girls. This post will not only talk about the prices, but also tell you about the four brothels located between an hour and ninety minutes away from Las Vegas.
Then we will mention some other ways to monger in Las Vegas. Even though brothels aren't allowed in Clark County there are still plenty of ways to find prostitutes around the strip. Then we will even tell you about a good hook up dating site that is known to have some really easy girls.
The Four Pahrump Brothels
While you can find many brothels in Nevada there are only four in Pahrump. Why are the ones in Pahrump more well known than the rest? Because they are the closest to Sin City, and the two closest brothels to Las Vegas are Sheri's Ranch at 10551 Homestead Road and the Chicken Ranch Brothel at 10511 Homestead.
They are pretty much right next to each other and both will take you about an hour to get to on NV-160 W from the Las Vegas strip. They even will offer free car service if you contact them before you come.
The Love Ranch Las Vegas Brothel at 300 Appaloosa Lane is under 90 minutes from the strip and you can get there by heading up I-95 North. Then there is Area 51 which is an alien themed brothel in case you have that fetish. It is also about an hour away located at 2703 E Highway 95 Amargosa.
The Love Ranch is owned by the same owner as the Bunny Ranch which was the brothel from Cathouse. It is also the brothel Lamar Odom made famous.
The Chicken Ranch has a strip club on site and the infamous Leg Horn Bar, while Sheri's Ranch has a hotel you can stay at where the prostitutes aren't allowed if you want to rest after you have sex with them.
The prices at the hotel are $75 for standard rooms on weekdays and $85 on weekends. They also have some suites with either a Pirate, Egyptian, or romance theme which are $95 on weekdays and $125 on weekends.
The Price For Sex
The price for sex at Pahrump brothels is not an easy topic to discuss and that may be why there is so little info online about it. There are a couple of main reasons for this, the first being that all of the prostitutes are independent contractors and can charge whatever price they want.
Secondly, there are so many different types of sexual services or packages you can choose, and each prostitute may charge a different price for each. The list of sexual services available can include:
Half & Half (blowjob and sex)
Threesomes
Lesbian Shows
Hot & Cold Blowjobs (ice cube or hot tea in prostitutes mouth)
Breast Massage
Bubble Bath
Couples
Lingerie Shows
Role Play
Bondage
BDSM
Sex Toys
Foot Fetish
Guys can even get dressed up as drag queens if they really want to. Basically any sexual fetish or perversion can be catered to at the legal brothels in Pahrump if the price is right.
So what is that price? About 10 years ago you could show up and get a blowjob, half and half, or some quick sex for around $300-$500 with most of the prostitutes.
These days most of the Pahrump girls will start the negotiation at $1,000 just for a quickie. If you are lucky you might be able to negotiate the price down to $500-$700 for a quick blowjob or half and half, but that is no guarantee, and $700 is probably the current minimum with most of the women.
If you want any of the VIP packages or special services then expect to spend $1,000 plus, and they have 'bungalow parties' that can run you thousands of dollars for an hour or tens of thousands all night. Lets just say the price for girls and sex at Pahrump brothels is very high, and they may have priced out the majority of their market.
Make sure that you negotiate fully with your prostitute before you begin your session. Let her know exactly what you hope to achieve, and if she isn't willing to accommodate for a price you deem reasonable then find another girl.
Overall the reports from Pahrump brothels aren't that great. Some guys have a great time, others leave feeling unsatisfied and like they didn't get their moneys worth.
The prostitutes are pretty attractive, but for these prices you should probably be finding hotter girls. Before we mentioned a good hook up site and that is Adult Friend Finder.
There are over 400 active female users on this hook up site in Las Vegas as of early 2018, and over 300 in Reno as well. These aren't the type of girls you need to date for 3 weeks to have sex with, this is a site all about getting laid.
You can hop on Adult Friend Finder and save yourself a lot of money, and maybe find a long lasting friends with benefits relationship with one.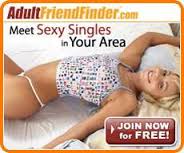 Should You Visit These Brothels?
Are you rich? Because if you don't care about money anymore then there really is no reason not to visit them, well except for the fact that they are pretty far away.
For most guys who still have to value their money the prices at Pahrump brothels are not really feasible. You can probably hook up with some sexy strippers in this town for half the price and not even have to drive for hours to do it.
Or you can also find prostitutes on the strip or in other areas of town, or on sites like Craigslist. Just remember that prostitution in Nevada is not legal in any county that has over 700,000 people living in it.
That is why you find the brothels bordering the Clark County line. For more tips on how to get the most out of the naughty nightlife in Las Vegas check out our mongering guide eBook.
It breaks down the best ways to get laid in this city that are actually affordable to the common fold. Now you know all about the prices for girls and sex at Pahrump brothels, if you can afford them then have a great time.