Pro Tips On Getting Cheap Sex In Macau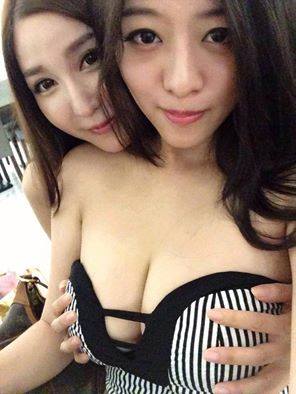 Cheap is certainly a relative term, you are never going to monger here for a budget price. But these pro tips on getting cheap sex in Macau can help you get better value.
Most of the time a tourist looks for sex in Macau they end up in the sex saunas, and there is no shame in that. However they are likely spending somewhere in the $200-$300 range, and you know there has to be cheaper options around somewhere right?
Yes there are, or you can use those sex saunas to help you save money in other ways. It will take a bit of effort to save money here, but the savings can definitely be real and worth the time you put in.
Somewhere in Southeast Asia where you can barfine a girl for $60 or spend time looking for an equally hot freelance prostitute for $40 may not be worth the effort. But when you can save $50-$100 or more some legwork and patience can make it all worthwhile.
Lets first talk about how you can save money in logistical ways before we get around on finding the better budget mongering options around town.
How To Get Cheaper Sex At Macau Sex Saunas
This is a very expensive place to visit, the hotel prices are no joke, and everything else is going to be expensive while you are here. But there are some ways to get around that.
For instance when you first arrive there will be some shuttle buses provided free of charge either at the airport or at any entry point. Find out where you are going to stay and take the shuttle to the casino that is closest to your home base.
One of the easiest ways to save some money here, and effectively find some cheap sex in Macau, is to use the sex saunas as your home base instead of a hotel. When you go to them you pay an entry fee that allows you to stay between 12 and 24 hours.
This will get you some free food, and many (such as Familia Nobre) have beds you can sleep on. Will this be the most comfortable sleep of your life? No, it will be a small cramped room or cubicle style set up.
But when hotels are $100+ and you can get this for free with your sex massage you just saved yourself a lot of money. All in all Familia Nobre will cost you around $200-$250 if you choose the cheapest massage girl.
When you get a free place to sleep you just effectively cut the price of sex in half. If you have luggage ask any casino in town to hold on to it for you, they all provide this service for free for a few days.
At the saunas you have access to showers, and will get assistance in washing off if you want it (for a fee.) Don't forget to inquire about VIP cards, sometimes you can save more money on one use then the card costs itself. And if you use them multiple times the savings keep growing.
Just stay out of the KTV's next door which can bleed your wallet dry.
Meet Cheap Prostitutes Around Town
Always be on the lookout for prostitutes in Macau and inquire about their prices. When we say always we mean always, and that includes the girls in the sex saunas.
The ladies in the shower rooms, the girls that do the 'thigh massages' and the ones who do the sex massage. Get their number and invite them up to your room later on for a discounted rate.
If you are paying the sex sauna $250ish the massage girl is probably only get $100, heck probably less. If she thinks you are a safe customer she may very well join you in your room for $100-$150 for short time. Not cheap, but cheaper.
There are freelance prostitutes all over this city, now that the Lisboa Track has been shut down they are a bit more spread out. Casino bars will likely have escorts sitting around, and there will always be some roaming the casinos.
A current spot where they seem to congregate is out the back exit of the Venetian by the bridge. Head there at night and there should be quite a few prostitutes right as you walk out the door. They also hang around the Sheraton.
Not all of these call girls will go for cheap sex, but the more you ask the more likely you are to find a good price.
Meet Hookers Online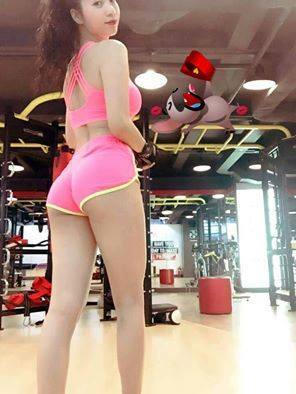 WeChat, Tinder and Badoo are your friends. Any dating app will be loaded with hookers here and how much they will charge will be up for negotiation.
Many call girls will start the price high, but again the more you talk to the better your chances are of finding cheap sex in Macau. Nobody said it was going to be easy here.
It won't be hard to tell who the prostitutes are. If they have sexy pictures or ask questions like 'where your hotel?' you probably found one. From there it is up to you to negotiate the best price you can get.
The only downside of this is girls using fake pictures or camera filters to make themselves look better. Log on to WeChat and use the people near you feature and there will be so many escorts in Macau offering 'massage service' for you to choose from.
Cheap Sex Massage At Hou Va
While it may not be as luxurious as the expensive sex saunas around town you can get a cheap sex massage at Hou Va for under $100. You can do it on site or bring the girl to your room for a small additional fee.
It is mostly staffed with Vietnamese girls, but there are enough here that you should be able to find a sexy one with no problems. They may try to choose your girl for you, so if you are picky it will be harder to choose your own but not impossible.
You aren't going to get the full pampering service you get at the big sex saunas here, but you are paying less than half the price so shouldn't expect it.
Vietnamese Sex Massage Parlors In Macau
This one will take some leg work, but there are quite a few cheaper Vietnamese sex massage parlors in Macau. You will need to go out and find them on your own because the locations change often, but they are generally located near other big sex saunas particularly some by Golden Dragon.
There are no menus or set prices as these places, it will be similar to dealing with a freelancer. Some of them should be even cheaper than Hou Va.
You could even hop in a taxi and ask for a cheap sex massage and he may be able to help you out. Or watch the best sex massage porn on Happy Tugs.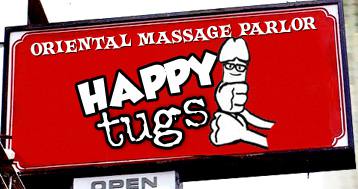 Meeting Single Girls In Macau Online
Is there anything cheaper than free? OK, so taking a girl to a nightclub in Macau won't exactly be free, but it doesn't have to be too terribly costly either.
The language barrier will be a real issue so cold approaching girls during the day may not be wise. Going out to the nightclubs will just have you surrounded by hookers, and so will the dating apps.
A couple of good online dating sites are ChinaLoveCupid and HongKongCupid. Both of them should have some sexy single girls in Macau, and you can take a look at the selection for free before signing up.
If you see what you like then sign up and start sending out messages. If not then head to Hou Va, find a cheaper Vietnamese massage parlor, or find a cheap freelancer.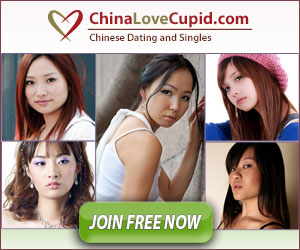 Good Luck Finding Cheap Sex In Macau
Some guys have more time than money, other guys have more money than time. For some going to a luxurious sex sauna and being pampered is worth the extra cost, others don't care about all the frills and just want a hot girl to bang.
It will take some effort to find budget prices, and also some patience to find it from a hot girl. But if you are willing to put in the time and work you can find hot girls for inexpensive prices.
Or you can just use the tips here to get maximum value from the sex saunas. Eat your meals there and sleep on their free beds. They are charging you for the privilege so might as well take full advantage of it.
Good luck finding cheap sex in Macau. Hopefully the tips on this page can help your dollars stretch out a little longer when you visit. This travel guide for men has additional tips on the nightlife in Macau and Hong Kong.