Pro Tips For Meeting Russian Hookers Online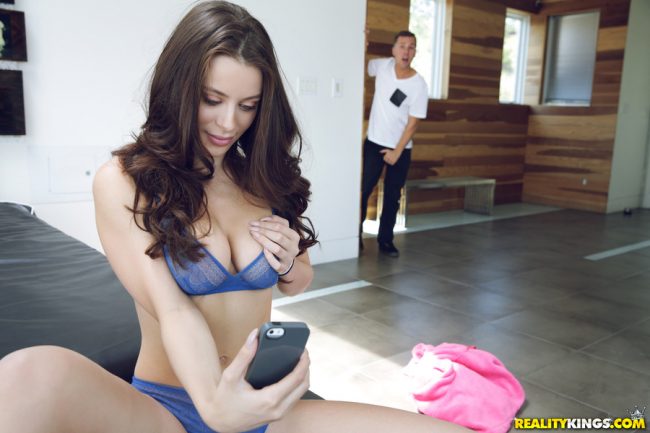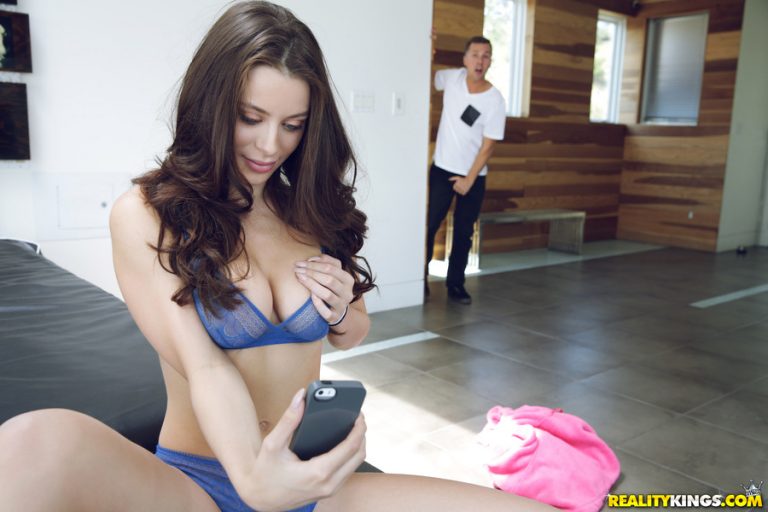 In this post we are going to give some pro tips for meeting Russian hookers online. Lots of guys travel here dreaming of having some fun with the beautiful local women every year.
If you want to monger then finding sex in Moscow or Saint Petersburg will definitely be the places to go. Like in most countries the hottest call girls gravitate to the capitol where they can earn the most money, but Saint Pete might be a bit better value for your dollar.
Mongering in this country is has changed a lot over the last 20 years and now most guys will meet Russian hookers online. There are some other alternatives, but finding sex on the internet is definitely the most popular way currently.
However meeting prostitutes online always comes with some risks and annoyances. You don't need to worry too much about any legal problems with escorts, guys meet hookers online here all the time so you shouldn't have much to worry about in that regard.
One of the main problems is that call girls will frequently use fake photos which is often referred to as the 'bait n switch.' Show you a picture of a model, send a chubby 35 year old to your place.
They know that by the time the escort arrives you either will not want to be rude to her face and reject her or be horny and settle for whatever you can get. Hopefully after reading this you will learn some ways to avoid this common occurrence.
We will also talk about the prices, the best Russian online escort sites, and give plenty of tips that will give you the maximum chance to get the most out of your time and money. Unfortunately there is no foolproof way, you can do everything the right way and still end up getting let down.
If you happened onto this page even though you aren't looking to pay for sex then check out our post on how to meet girls in Russia online that aren't hookers instead.
Tips For Meeting Russian Hookers Online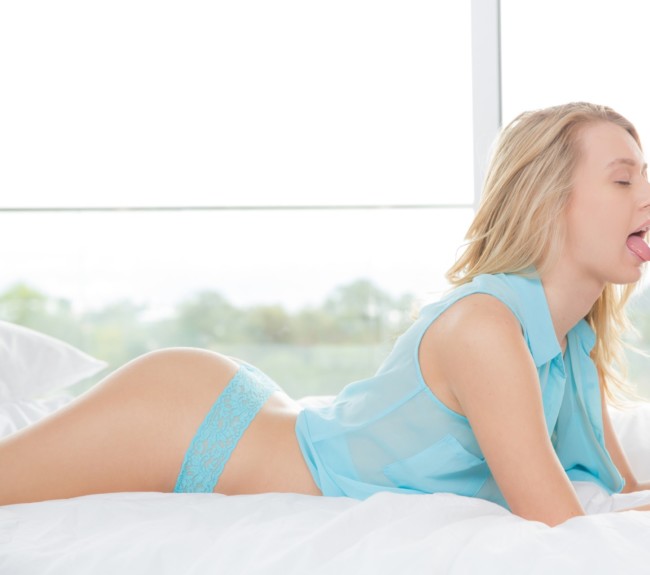 If you follow these tips for meeting hookers in Russia online then you will save yourself a lot of frustration in the future. If you just wing it then you are going to overpay, end up with unattractive girls, and be put through a lot of aggravation and wasted time.
First off you want to stick with the main online escort sites in Russia like Rusdosug, IntimCity, or use Backpage and check it often. A few years back the best advice was to use the Mamba app but it has been flooded with escort agencies and fake ads.
Now you are better off using other ways and Rusdosug is probably the most popular. You may need to use a VPN to access it from inside the country.
The value that you get by using an agency is you don't need to waste your time swiping right on Tinder hoping to find a prostitute or semi pro. Only you know if that is worth the additional costs or not, Tinder can be worthwhile but it is much less of a sure thing.
Backpage can be good and some call girls put up new ads here every day. The more you look through these ads the more you will realize which look like they are fake and which look real.
No matter where you meet the girl you are going to need to talk things out with them first which can be hard if you don't speak the local language. Try to learn some Russian before you come, or use Google Translate but that can be tricky.
If you notice that a lot of the ads have the same number listed for multiple girls you are dealing with an agency and the pictures you see online are probably not real. This isn't a deal breaker, just know that the particular girl in those pictures probably won't show up.
In fact you should always assume any pictures you see online aren't real. Any time you contact an independent call girl or escort agency ask them to send you current pictures of the available girls now on Whatsapp.
Make sure the pictures they show you are of the girls faces and bodies. If they only send you an up close face shot assume she is probably fat.
Once you find a Russian prostitute you like you need to decide between incall or outcall service. Incall means you go to them, outcall means they come to you.
Some guys will tell you that you should always choose incall because it is generally a little cheaper. You also get the added benefit that many times a group of girls will rent out an apartment together and turn it into a defacto brothel.
You may walk in and find your girl to be unattractive but an 8 is sitting around with nothing to do. Others may tell you that you should always choose outcall and have them come to you.
If you do that you won't waste your own time and money running around in taxis that might not be able to find the place you are supposed to go to. Both have their positive and negative aspects, having them come to you is the easier route.
No matter which you choose it is imperative that you let them know if the girl from the pictures isn't the one who you meet you won't go through with the deal. You also need to negotiate what you expect to happen in the bedroom when you meet.
The most important things are of course the price, the length of time together, and the number of times you can have sex. Short time is a mongering term for around 1 hour or 1 bang, long time generally means overnight or at least multiple hours and bangs.
If you want a blowjob without condom you also need to negotiate that. It might cost extra and not all Russian hookers will agree to give blowjobs without condoms.
Always negotiate in local currency not in dollars. If you start out negotiating in dollar they are going to think you are a noob tourist that doesn't know local prices and try to take advantage of that. And lastly remember the golden rule of paying prostitutes, never pay up front before services have been rendered.
Contact girls online
Move the chat to Whatsapp
Get current pictures of available girls (include face and body)
Negotiate price, length of stay, number of rounds, what can be done
Don't pay until after the deed is done
If you follow this advice you will put yourself in the best position to not get dicked around.
Prices For Prostitutes In Russia
Prices can vary a lot, the Russian prostitutes you meet online are all effectively freelancers and are allowed to set their own price. Even if they work for an escort agency they are generally allowed to set whatever rate they want even if the agency gets a cut.
Currently you get around 60 Ruble for every $1 USD but you can click here to check the current rate. On Rusdosug and IntimCity you will find some girls that will do a quick incall bang for as low as 3k.
Other girls may start out at 15k for one hour and charge 50k for a night. If you use Google Chrome on the site the option to translate the pages should pop up at the top right and make them a lot easier to navigate. Backpage can also work well.
If you want to put the time into the dating apps like Tinder, Mamba, and Badoo you can find cheaper prices. You could luck upon a college girl who needs some tuition money or a girl whose rent is coming due soon.
If you do try and find the elusive semi pros speak gently and don't make them feel like a hooker. Say things like 'I could help you out' or 'give support' or 'buy you a gift' as Russian hookers like to pretend they aren't actually whores.
Like most things in life you are need to make a decision about what is more valuable to you between your time or money. Give the escort agency a cut for making it easy? Or putting in the leg work and finding girls in other ways?
Meeting Non Pro Girls Online
Not all guys like to bang hookers, and some like to keep them in their back pocket but try to meet non pro girls first. The truth is the mongering scene here is in a decline like it is all around the globe.
The hottest girls don't need to hook anymore, they can make a ton of money on Instagram by posting bikini pics, getting a hundred thousand followers, and promoting products. Or they fly to Dubai or Spain and get paid thousands of dollars for a night of being a high class escort.
You can still find some gems but it is a lot harder than it used to be. Luckily online dating has made it easier than ever to meet girls that aren't hookers.
You can hop on Russian Cupid and contact hundreds of girls in an hour. You will find all types on the site, some might even be hookers. Others will be gold diggers, some will want a serious relationship, and a quick fling might be on a girls mind as well.
With the speed and efficiency that online dating offers you will contact all types. Everyone has heard of Russian Mail Order Brides, well today you can contact them easier than ever on Russian Cupid.
Try your luck on that site first and set up some dates. Take them out, be an alpha since the local girls like masculine guys, and if you play your cards right you'll get laid on the second or third date.
If not then you can start surfing for the prostitutes again.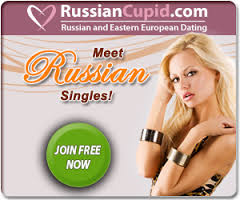 Good Luck Meeting Russian Hookers Online
Follow the rules on this page and you should do well. Head to the top sites and find Russian hookers that are in your price range. Message them and quickly move the chat to Whatsapp to get some fresh pictures.
Make sure they understand that if the girl from the pics isn't the one who shows up they won't be getting your money. Don't pay up front but always pay after the fact. Unfortunately this is not an exact science and even the most experienced guy will end up going through the ringer from time to time.
However if you take the advice given you will maximize your chances of finding the right girl. And when you do find her see her as often as you can because you never know how long she will be around.
This eBook guide can help you navigate the tricky but bountiful mongering in Russia even better. Good luck trying to meet Russian hookers online.