Guide To Freelance Prostitute Bars In Kiev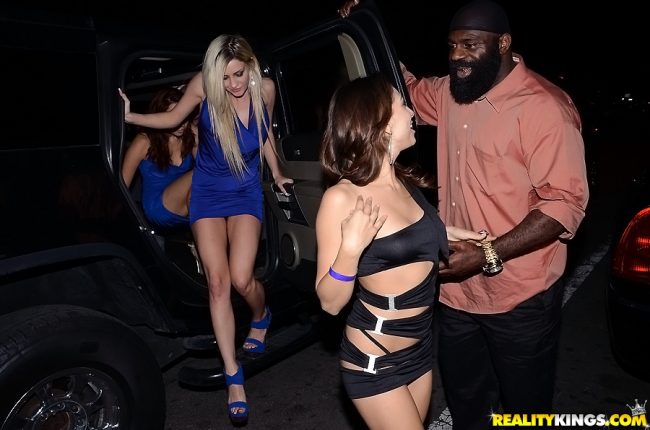 Thanks for checking out our guide to freelance prostitute bars in Kiev. This is one of those cities where if you go out in the nightlife you are never really sure what a girls true motivation is.
Freelance prostitute bars are one of the best ways to find sex in Kiev. There will be lots of ladies of the night trying to earn some money and if you have that money to spend a lot of fun can be had.
But there are definitely some tips you need to know to get the best possible experience and not over pay. We already covered how to meet Ukrainian hookers online in great detail, this time we wanted to focus more on the prostitutes and ladies of the night.
Of course many of these girls are one and the same, they will wait around all day hoping to meet a customer online and then head out to party at night. Maybe they will find a guy who wants to pay them in a bar, or maybe they will just have some fun with their friends.
We will list the best prostitute bars in town soon, but before we get to that we want to give you some tips to help you deal with the girls themselves. If you were looking for where to meet a good Ukrainian woman that post on single girls in Kiev has better info for you.
Lots Of Part Time Hookers
There are a few things you may not know if you haven't been to this country before. If you are American you are probably scared of what you say to women because you don't want to get charged with sexual harassment.
Well foreign men don't need to worry near as much in this part of the world. Things are not as PC here and you can get away with a lot more. That doesn't mean you can walk up to any woman, pinch her on the ass, and say you will pay her to have sex with you.
If you do that you will get slapped and you will only get your offer accepted by the most hardened pros. What we mean is that it doesn't just need to be a nightclub, you can approach women anywhere here as long as you do it in a respectful way.
Try to make them an offer without actually making them an offer. Say you can offer them support, buy them a gift, or give them financial help. There are lots of part time prostitutes in Kiev who only sell their ass when the need arises.
You can take this approach on the street during the day, in a mall, or in a nightclub at night. Even if you are at one of Kiev's known prostitute bars the more respectful you are the better service you will get.
Depending on the night and the bar you are at it might be 90% hookers or 10% hookers. At a known prostitute bar on a Tuesday night you can expect damn near every girl inside to be working.
But on a weekend night it might be more geared towards single girls just out partying. With so many part timers you really never know when a girl will be open for business. Just inquire in a respectful way and see how it goes.
The more Russian you know the more doors that will open for foreign men and also the less drama they will have to deal with. A noob tourist who only speaks English and offers his payment (or 'help') in dollars is going to overpay and get worse treatment from the hookers.
If you are dealing with a hardened girl and negotiating payment always talk in the local currency. You get around 26 UAH to every $1 USD for reference.
Since these girls are all freelance prostitutes they are allowed to set whatever rate they choose. If you are speaking English you can bet they are going to ask for $100 or $200 right off the bat.
Counter in the local currency with 1000 UAH and slowly work your way up. If you can get the hottest girl in a Kiev prostitute bar for under 2500 you have done a good job.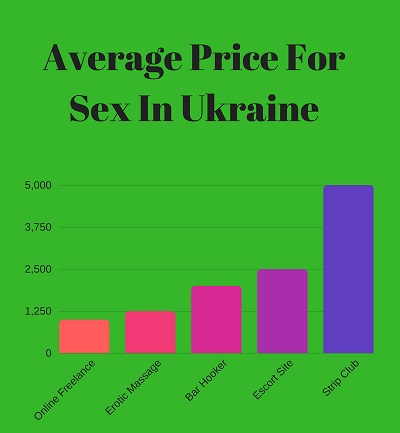 Choosing The Right Hooker
When you first arrive take a minute to survey the scene. You are doing this for two reasons, the first is to differentiate between the hookers and the good women who are just partying. Then you also want to judge which hookers are in a good mood at the time.
Lots of guys will just choose the hottest piece of ass they see regardless of the girls body language. The more mongering you do the more you will realize how much attitude matters.
Try to choose a sexy lady who looks to be in a good mood and also responds positively to you. Reading body language isn't all that hard.
If a girl is sitting at the bar by herself with a scowl on her face maybe she isn't the best option. If she is drinking and dancing with her friends but also eyeing up all the potential male customers in the bar she probably is working.
Approach the girl you like and if she responds in a positive way go for it. If she is bitchy or stand offish move on to the next because she is likely to be a starfish in bed.
But if she is so hot you don't care about her attitude then by all means go for it, it is your money.
Specific Prostitute Bars In Kiev
Now we will list some specific freelance prostitute bars in Kiev where you can assume a bunch of the girls will be working. Maybe they won't all be ladies of the night, but you should be able to figure out who is in the game and who isn't.
If ever in doubt politely approach with a smile on your face and see where things go. Just know when to back off if she gives you the signals to do so.
Some of the best freelance prostitute bars in Kiev are:
Buddha Bar
Sky Bar
Carribean Club
Sorry Babushka
Harem
Shooters
Arena
DLux
Chi
Tao
You should be able to find plenty of hookers at any of them. In a city like this it can be difficult picking up non pro girls at night because you never know there true motivation.
That is why lots of expats living here choose to meet girls in Kiev on Ukraine Date. It is the top online dating site in the country and you can find thousands of girls seeking foreign men in this city using it.
There might be some hookers or semi pros on it also but it is a lot less awkward to ask through an online message. If you can't figure out a girls motivation just say something like 'a few girls on here asked me to pay them to meet, you don't want me to pay you do you?'
If you say 'sorry I don't mean to offend you' and put it gently like that you shouldn't burn any bridges. In fact many of the good girls will be impressed that you are trying to screen out the hookers.
Since you can contact hundreds of girls on Ukraine Date in an hour it is the most efficient way to meet single girls in this city.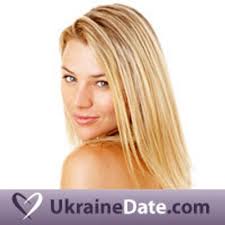 Good Luck At Kiev Prostitute Bars
While many guys choose to meet hookers online in this country it is always better to see what you are going to get in person first. They might charge a bit more when they are all dolled up on a night out, but you can try to get their contact info and invite them over at a cheaper rate during non peak hours (daytime on weekdays) if you want to save money.
If you will also be visiting the great nightlife in Russia then check out this red light travel guide. It gives plenty of helpful tips to make your visits to Moscow and Saint Petersburg go much smoother.
Good luck when visiting the freelance prostitute bars in Kiev.