Sex With Prostitutes In Cyprus Brothels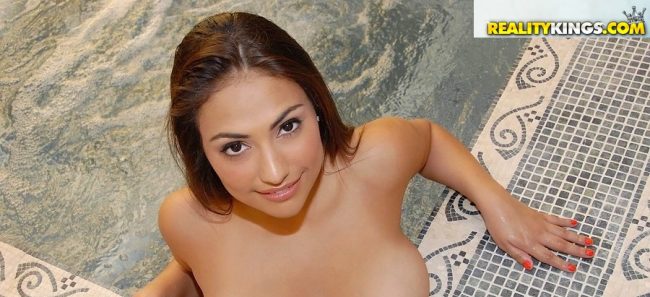 Lots of people visit this island every year during the summer months. Some come for the non stop parties you find on the Greek side, while others are there to have sex with prostitutes in Cyprus brothels.
They are often referred to as 'nightclubs' or even 'super nightclubs' but make no mistake about it, they are whore houses. You can find them all over the northern Turkish half of the island, by some reports there are as many as 50 which is pretty crazy considering how small this area is.
During this post we will talk about the most important things you need to know. We will have a big list of different Cyprus brothels you may want to check out and mention 1 in particular that seems to have the best reputation.
We will also talk about the price for sex, as well as what to expect when dealing with the prostitutes here. Sad to say that there are lots of reports about bad experiences, so you need to be prepared before you go and try to follow a game plan.
This post breaks down all of the available nightlife in Cyprus.
Locations Of The Brothels In Cyprus
There are not going to be any located on the Greek half of the island at all, that is more of an area for summertime parties. In the late 90's the Turks decided to move casinos to the island and these nightclub brothels followed on the TRNC side.
As the popularity of them increased so did the supply and that is why you find so many of them now a days. As you drive across this northern region you will be seeing them quite often.
Right now the brothel in Cyprus with the best reputation seems to be 'Biyax Night Club.' It is located at Manolya Sokak, 9915 Kioneli, Nicosia.
Other brothels in the region are:
Sexy Lady
Harem
Lipstick
Monamore
Golden Girls
Red Love
Romantic Club
Tutti Frutti
Playboy
Nena
White Horse
You might want to try Biyax first as there are some good reports coming from there recently. That isn't common at most of these brothels, many guys seem to be having bad experiences.
Lets get to some tips on how to avoid those now.
Prices At Super Nightclubs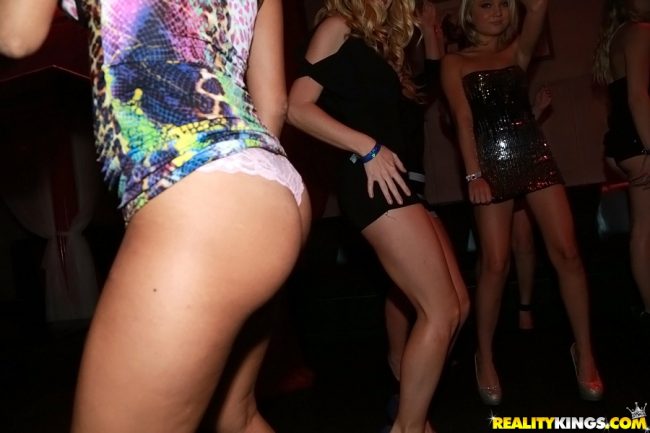 Right now you can get roughly 3.5 Turkish Lira for every $1 USD. All prices here will be listed in lira and at most of these nightclubs you will pay a cover charge of roughly 25-30.
That gets you in the door, the price for sex with a Cyprus prostitute will of course be much more then that. You will need to negotiate with a manager to find out what the prices are and lets just say these managers don't have a good reputation.
Not only do they try and overcharge tourists but their customer service skills definitely seem to be lacking. In general you should expect to pay around 200-300 lira for short time (1 round of sex) or 500-700 for long time (all night or many hours.)
They have rooms on site or the girls are allowed to leave and go to your hotel with you. The price should be pretty much the same no matter where you choose to do it, some clubs might charge more to do it there, others might charge more to let the girl leave.
At the end of the day these prices are all negotiable, but the managers don't seem to be very friendly negotiators. One important thing to point out is that if you take a taxi to one you will be charged more because the taxi will get a cut.
This is common at many brothels and strip clubs around the world. They have deals with taxis so they can get extra business, so expect to be on the high end of the price range if you get dropped off by a cab.
We are assuming most guys reading this don't own their own transportation here. One way to get around this extra charge would to be to rent a car while you are in Cyprus.
Dealing With Nightclub Prostitutes
Not only do the managers have a bad reputation but the prostitutes in Cyprus don't seem to have great reputations either. Don't expect any 'girlfriend experience' here.
You may want to spend some time looking for an escort with a great attitude instead of just picking the hottest piece of ass you see. If a girl is a bitch when you meet her in the nightclub she is probably going to be even worse in the room.
Some guys suggest that you don't even bother with taking them back to your hotel. They say their attitudes get much worse the farther they get away from their managers.
Doing a short time session in one of the rooms on site might give you a better shot of having a good experience. Or just be patient when choosing your girl and find one that seems like she wants to go with you.
Most of the hookers working here are of Eastern European descent. Expect to find girls from Moldova, Ukraine, Romania, and other countries in the region.
If you wanted to try to hook up with girls near you for free online who have better attitudes just meet the sluts on Adult Friend Finder. There are over a thousand women in Turkey using this site as of early 2018, and they only sign up if they want some no strings attached sex.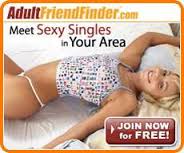 Have Fun At Cyprus Brothels
There is not a lot of prostitution in Turkey so guys reading this don't have many options. Maybe those lack of options are why these nightclubs don't feel like they need to have good customer service.
From the research we have done on this site these seem to have about as bad of a reputation for customer service as anywhere we have found. Try and take our tips of driving yourself, being patient to pick the right girl, and going for on site short times if at all possible.
This should give you the best chance to have a good experience. If you wanted to read about some easier places in the world to get laid check out this travel guide for single guys. Good luck when having sex with prostitutes at Cyprus brothels.