Prostitutes At San Nicolas Red Light District In Aruba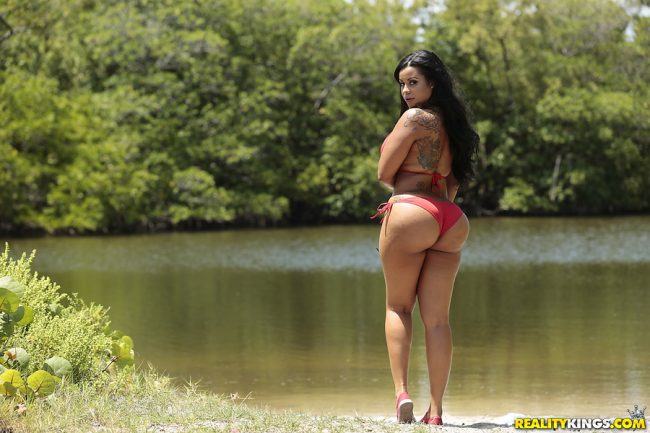 We briefly covered what banging prostitutes at the San Nicolas Red Light District is like in our sex in Aruba post. Today we wanted to take a little bit of a deeper dive into this underrated mongering spot.
A lot of guys visiting the island don't even know it exists. Aruba and most tourists stay in Oranjestad or Palm Beach.
Luckily the prostitutes at the San Nicolas Red Light District to the south aren't that far away from either. The town itself is based around oil refineries and all of the guys working on them needed some form of 'entertainment' so the bars and brothels opened up.
Tourists are more than welcome to visit, it doesn't take all that long to get their in a taxi from anywhere in Aruba. Lets go ahead and talk about the bar and brothel set up they have going here.
The Adult Entertainment Bars
We consider these adult entertainment bars because they pretty much all employ prostitutes. There are maybe 20 or so bars in the San Nicolas Red Light District and each of them has a handful of hookers working at them.
Of course they also serve food and drinks and if you don't want to bang a prostitute that is fine. Plenty of people come and hang out at them and never have sex.
Charlie's Bar has been around since 1941 and is the most famous of them all. Some tourists even make the trip to San Nicolas just to see it even if they don't know it is part of a red light district.
Some of the other most popular bars and brothels in town are:
Carolina Bar
The Honey Zone
Fantasy Night
Bongo Bar
You don't really need to target any specific bar though. Any taxi will know where you want to go when you ask for San Nicolas and they will drop you right in the nightlife district.
Then you can just take a walk around and find the hottest girls. This is definitely one of the top places to find hookers in the Caribbean.
Prostitutes At San Nicolas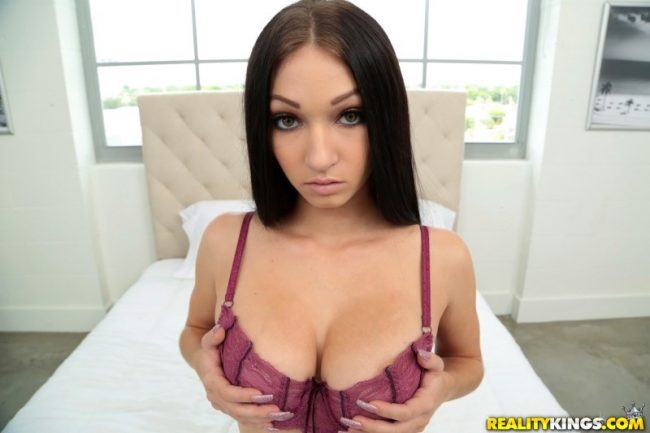 Prostitution is legal in Aruba so you have no legal issues to worry about. All of this is fully regulated and the hookers get a health check before they get a permit and then go through weekly screenings.
They are mostly from Colombia or Venezuela but girls from other countries can sometimes be found. Each bar is basically a brothel and all of the prostitutes have their own private rooms either above or behind the bar.
You read lots of positive reviews about the attractiveness level of the girls working here. We have already covered the sexy ladies in South America before, and with a reliable customer base here thanks to the oil refineries many Latina prostitutes want this job.
You might be able to find a few girls working during the day but most of the action is from dinner time up until around 2am. It should be pointed out that it can be hard to get a taxi back to the touristy areas that late so you may want to rent a car.
The Price For Sex
There is no set price and most girls will start the bidding at $50 USD. Most of them will agree to short time (one round of sex) for $35-$40.
It is always best to pay in the local currency (Florin) which has a current rate of exchange of 1.8 Florin for every dollar. So pay around 60 or 70. Depending on how busy things are you might need to pay an additional barfine of $15 to take her out of the bar for a bit, but that isn't always charged.
If you want to get something like anal sex or cum in their mouth they may charge a bit extra but that will be up for negotiation.
If these prices are too high for you try to hit on tourists or meet non pro girls on Caribbean Cupid. That is a great dating site to meet island girls, just pipeline a week before you hit Aruba or any other island and have dates lined up waiting for you.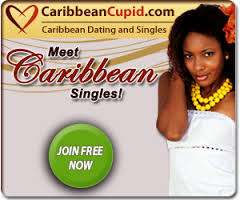 Enjoy The Aruba Red Light District
This is an underrated mongering spot because of the quality of girls that can be found. They are only granted 90 days so new ones come and go all the time.
There isn't much else to do in town, but some hot Latina girls at the brothels can cure your boredom. If you wanted to read about all of the best mongering in the Caribbean check out our travel guide for single men.
Hopefully this post on the prostitutes at the San Nicolas Red Light District in Aruba made the situation here a little more clear for you.