Ranking The Best Bangkok Blowjob Bars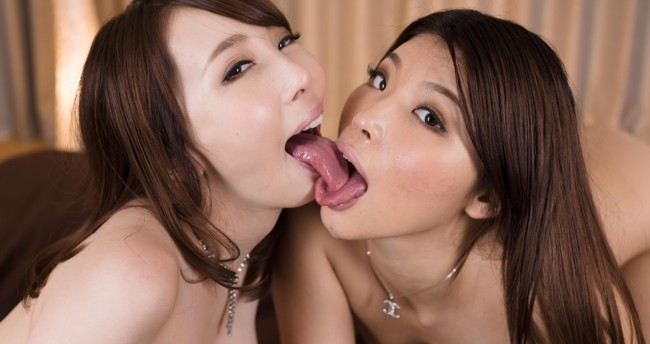 We are going to give ranking the best Bangkok blowjob bars a shot. Before we get started we want to talk about what you should expect when you visit a blowjob bar in Bangkok in case you have never been.
The set up of these bars are all pretty similar. There will be a group of girls sitting around out front calling out to guys as they walk by. Similar to the many massage parlors you will see around town.
If you see a girl you like you have some options. You can buy her a ladies drink and chat with her in the bar or outside, or you can skip all of that and head right upstairs for the fun.
Some blowjob bars only have a few girls working, others will have a large staff of 10-20 girls. At some you pay before you go up, others you pay after. The general price is roughly 800 baht, some are 700, and some new ones are popping up that charge more for different services involving fetishes.
The rooms can differ a bit from bar to bar. At some you are just in a big open room that has lots of little sofa's with curtains that can be pulled around to block the view.
At others you get your own cubicle style room that will have a sofa or a leather chair in it. Some have sinks where the girl can wash you off before and after, others just give you some wet naps.
Once you are finished washing up you can head back on your merry way to explore more of what the great nightlife has to offer. For more on that you should read our GuysNightlife Bangkok sex guide.
We are going to rank these blowjob bars on girls, rooms, and price. We are mostly going to focus on the main ones right in the Sukhumvit/Nana area of town.
Then we will list some other spots you can try after we finish ranking them. But before all that we should tell you where each one is.
Where Are Bangkok's Blowjob Bars?
Just about all of them are located in the lower Sukhumvit area which is basically a red light district of itself. Here is a list of the names and locations of the main ones:
Wood Bar (Dr. BJ's) Soi 7
Kasalong Soi 8
Lolita's Soi 8
Lollipop Soi 10
Som's Haven Soi 14
After Skool Soi Cowboy
Jungle Jim's Soi Cowboy
Bit Style Soi 22
Magic Table Soi 7
Kangaroo in Patpong
The first five listed here are probably the best as you will soon find out. They are all within a 10 to 15 minute walk of each other and the Nana BTS stop. Having so much action in the same area of town is a main reason why this city is such a great place to take a holiday as a single guy.
Kasalong and Lolita's are located on a soi that connects Soi 6 and Soi 8, head down Soi 8 and take your second right. First you will pass Lolita's, then head off to the left when it appears to be a dead end and you will walk past Kasalong.
For Lollipop walk in Soi 10 and take your first left. For Som's Haven walk down Soi 14 take your first right and it is just past the restaurant on the left hand side.
The BJ Bars With The Hottest Thai Girls

Temper your expectations fellas. You have to remember that these Thai girls are sucking dick for a living, it isn't a highly sought after position and you aren't going to be getting stunners here.
That said you can find some cute ones from time to time. More importantly 95% of them are very good at what they do, you will just about always walk away satisfied.
Many would agree that the blowjob bars with the most hottest ladies working have been Wood Bar (formerly Dr. BJ's,) Som's Haven, and Lolita's.
Wood Bar generally has the biggest selection of girls, though they have had less since the new name. Also, the attractive girls here cost 1000 baht so it is a bit pricier but not much.
Som's Haven always seems to have at least one very cute girl, and then a few others that are OK. Lolita's is very hit or miss. Kasalong used to get talked about as having the best staff, but recently that may have changed.
However all it takes is one Thai girl who is great at deepthroat blowjobs getting hired on or one girl quitting and this list could get flipped upside down. Your mileage may vary.
The Blowjob Bars With The Best Rooms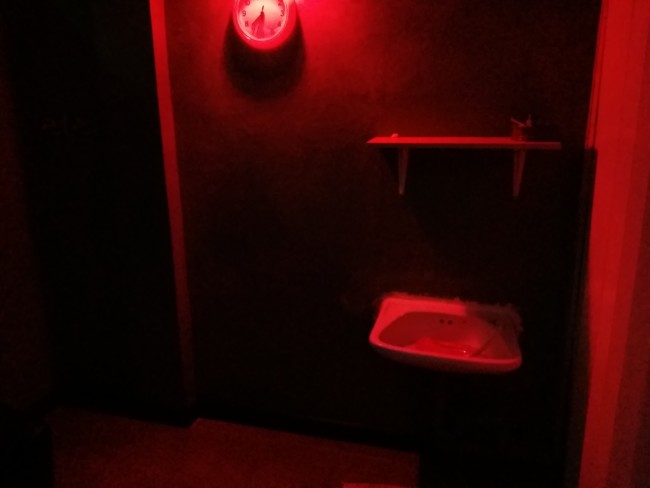 You may be wondering why a blowjob bar having a nice room is important? Well, there is one main reason, and one minor reason.
The main one is the noise factor. The last thing you want to do is be reaching the finish line and have some asshole come in to the room next door and have a loud conversation with the girl before they start.
Sadly none of these places have solved this problem yet. Even the ones where you have 'private rooms' are more like cubicles that don't go all the way up to the ceiling so you can hear everything.
The problem is this cubicle set up gives both the guys and the girls a false sense of privacy. They are more talkative inside the room when it is like that, and that leads to a greater chance of them messing up your mojo.
So even though you get more 'privacy' in them, the best for a nice quiet, relaxing experience is at Lolita's because the girls know to keep the talking to a minimum and whisper.
However there are no sinks to wash up here, if you aren't going right to your hotel after that is a problem. Kasalong has a sink to wash up, but there is no hot water heater so you are washing with an ice bucket, plus those rooms are too dark.
Wood Bar has private cubicles, sinks with warm water, and enough light that you can watch the action. However it is the most popular blowjob bar in Bangkok so you are going to get distracted every time you go in.
That leaves Som's Haven, and it has a nice perk on top of the lights on and privacy. There are big mirrors on the wall so you can see the action from many different angles.
Plus it gets less customers than Wood Bar. For the quietest one we would go with Lolita's, for the best 'amenities' we would go with Som's.
The Price For A Blowjob In Bangkok

As we mentioned we will get to some other bj bars in the final chapter that will be outside of these price ranges, but we are focusing on the main ones.
There are a couple that are 700 baht like Som's Haven and Lollipop. We haven't mentioned Lollipop, that is because it is known to have the least attractive girls recently.
The room upstairs is similar to Lolita's with a curtained off area, but there is also a pool table in there. If you happened to go up when there was a group playing pool that would suck.
Then Lolita's and Kasalong are both 800 baht. Wood Bar has tiered pricing, the older unattractive girls are 700, the younger more attractive are 1000. You can tell who is who by how they are dressed, and there are far more 1000 girls than 700 girls.
Tipping is optional, if the girl does her job you might as well throw her a small tip. If you try to feel her up a bit before she starts and she won't allow then maybe not.
Some quick squeezing is fine, fingering and more than that generally doesn't go down. Some girls will take their tops off others won't.
Other BJ Bars Worth Mentioning
Those certainly are not the only places in Bangkok to get a blowjob. On top of the bars we just mentioned, the go go girls, the freelancers, and the massage girls you still have even more options.
Recently a new blowjob bar called Bit Style just opened up that is aimed towards Japanese customers but anyone is welcome. Well, anyone that wants to pay a minimum of 1200 baht.
They also have special options like getting handcuffed during your blowjob and that costs 1600. Apparently Bangkok needed a luxury fetish blowjob bar and they are trying to corner that market.
Right in the middle of Soi Cowboy in the midst of all the go go's you can get sucked off at bars like After Skool and Jungle Jim's. Some Thai girls will only do a handjob, others will start sucking on you right in the middle of the bar for all to see.
Prices there are around 1000 baht. At Magic Table just next to Wood Bar which is sort of a mini go go you can get a blowjob in the backroom for 1200.
Also the Patpong go go area has a bj bar called Kangaroo, but the 'girls' working their were well past their prime. You know Thai girls are very interested in foreigners so they are easy to meet.
They know foreigners like casual sex so if they agree to hang out with you they probably want to have some fun too. If you want to try and meet some sexy Thai girls online the best sites are Thai Cupid and Thai Friendly.
This way you can get your blowjob for free from a girl who really wants to make you happy.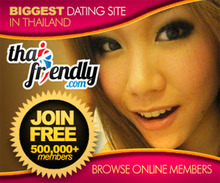 Summing Up The Rankings
As a tourist there are so many girls working at the various bj bars that you are going to feel like there are many viable options. However if you spend some time there you will start to realize that there really are only a handful of attractive girls working at these places.
If we had to rank the best two it would probably go to Wood Bar and Som's Haven. They have the two most attractive staffs on average, and its always better to look down at pretty Thai girl than an ugly one.
Those two have solid rooms but Wood Bar is a bit to noisy. Remember though, when ranking the best Bangkok blowjob bars things can change quickly. Hopefully on your trip you find the right blowjob bar for you. For more tips on Bangkok nightlife check out this eBook guide.