Relax Happy Ending Massage In Buenos Aires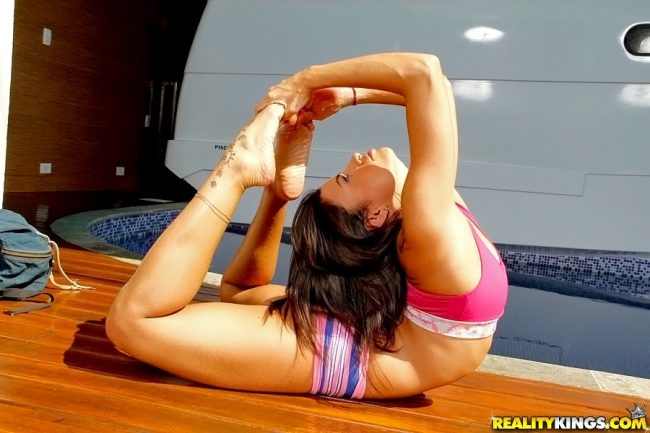 Look for the word 'relax' when finding a happy ending massage in Buenos Aires. This is the term that all of the spas in town use to let a customer know what is available.
If you see an advertisement for a spa or get asked if you want to relax during your Buenos Aires massage a happy ending will be available. If you don't see that word anywhere and aren't asked if you want it then you might be in a 'legit' massage parlor that doesn't offer extra services.
That is definitely the main tip if you are looking for a more erotic sensual massage experience in this city, but there are others to share as well. So we will start out with more tips on getting those extra services and then talk about some of the best spas in town for a special massage.
Overall there are much better cities for prostitutes in Latin America. If mongering is your goal then you have chosen the wrong city, but these tips can help.
Tips On Getting A Happy Ending
If you find a spa for men that is offering a relax massage then the happy ending is all but guaranteed. Generally the handjob will be included in the price, and somewhere around 600 pesos seems to be pretty standard for this.
A tip of around 50-60 pesos may be expected by the therapist, but you shouldn't be expected to pay extra for the happy ending if the Buenos Aires spa is promoting the word relax. So all you need to do is look for the right spas and then show up when you don't smell like ass.
If you are sweaty and smell bad then the therapist may not want to go through with it. Be clean and friendly and you should have no problem getting it.
This relax price is only for a handjob happy ending, if you wanted more extra services then that will need to be negotiated. Not all the girls will want to do more then a handjob and no amount of money might change that with some.
If you did want a full service sex massage or a blowjob and the girl agrees then you will have to negotiate the additional price. That could vary so much from girl to girl we won't even begin to speculate, you are free to pay as much as you think is fair.
Sex Massage Spas In Buenos Aires
There are some sex massage spas in Buenos Aires that are effectively brothels. The total price for a massage and sex should be somewhere in the 1000-1500 pesos range, but again that can vary from spa to spa or girl to girl.
Some that you could try to visit are:
Barbaras Spa in Cardoba 1111, Piso 3
Magic Hands in Cordoba
Magic Hands in Cabildo 2134
Markus Day Spa For Men in Recoleta
Belgrano Brisa Massage in Esmeralda
Colegiales in Cespedes
Top Massage M T Alvear at Suipacha in San Nicolas
Armony Spa in Cerrito
As mentioned these are more like brothels than happy ending spas so you might not get a very lengthy body rub before the fun starts. Barbara Spa in Cardoba is definitely considered one of the best in town.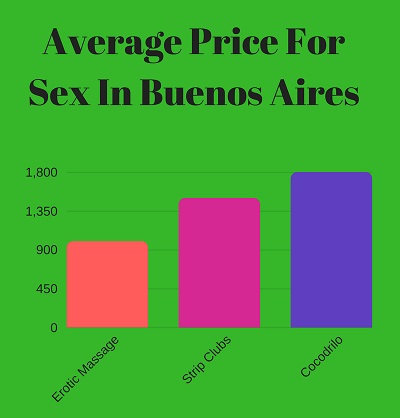 Be Careful Getting A Massage
If you are on the street and are handed a flier offering you a sex massage you probably should not take them up on the offer. There have been quite a few reports of tourists trying this and then getting involved in a shake down.
Some guys also try to order a happy ending massage online in Buenos Aires. This can work well at times, or it can lead to trouble.
You can use Google and search for erotic or relax massage. Or you can find plenty of escorts offering hotel massage services on dating apps and social media.
It is probably better to visit a known spa that is promoting the word relax. That will be a much safer option.
Using Latin American Cupid will give you the best chance to meet single girls and find a girlfriend or a hook up buddy.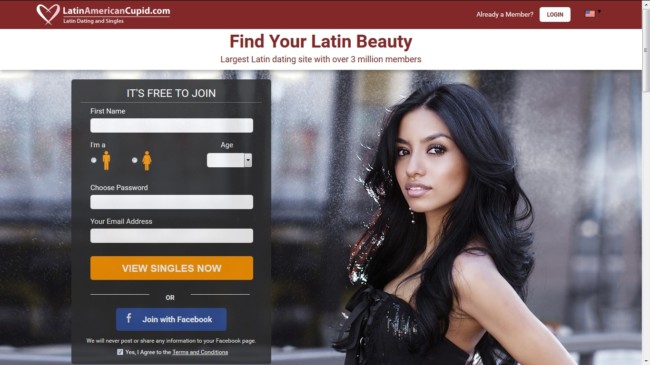 Enjoy Your Happy Ending
Now that you know to look for the word relax you shouldn't really have a problem finding what you are after. A handjob happy ending will be included in the price most of the time, and more can often be bargained for.
Of course a handjob isn't all that much to brag about, you may want to read here for more ways to find girls for sex in Buenos Aires.
Overall this city is not really great as far as girls go. The mongering is some of the worst in South America, and while the non pro girls are hot they aren't the quickest to hop into bed.
If you wanted to read more about better places to visit with great nightlife in Latin America check out this travel guide for men. But while in town enjoy your relaxing happy ending massage in Buenos Aires.