Review Of 18 Sauna At Golden Dragon In Macau
Today we are going to do a review of 18 Sauna at Golden Dragon in Macau where you can get a full service sex massage. We will talk about the things that we like about this Macau sex sauna compared to the others in town.
Then we will also talk about the things we don't like about it as much as the others. The list of things we don't like is a little smaller than it was a year or two ago.
That is because they just did a renovation and it was much needed. Before you were paying a premium here and not getting very luxurious surroundings.
Some of the stuff like the towels and bed sheets were years past their prime. That isn't the case anymore after the renovation, and that makes for a major improvement.
If you aren't aware the 18 Sauna is at the Golden Dragon Hotel on the 6th floor. Like other Macau sex saunas you just walk right in and head to the locker room.
That is where you will get your wristband and everything you buy gets put on that. You wash off and can use their spa and sauna facilities if you like, or get right down to the sex massage.
Positives Of 18 Sauna At Golden Dragon
The main thing that we like about 18 Sauna in Macau is that you can have sex with hot Asian girls. The problem is you can do this at any of the sex saunas in town, so this one needs to stand out above the rest if it is going to charge the high prices it does.
The new renovation is nice and it definitely is a lot better than it was before. However it really isn't any better than the other spas in town.
The lineup is solid with lots of sexy Chinese girls, but it isn't a standout lineup. If this was the only place around it would be different, but with so many options this one doesn't stand out.
If you don't like the lineup here you can always check out the KTV next door, or the strip club and sex show on the 10th floor.
What We Don't Like About 18 Sauna In Macau
Lets start with the price, because a sex massage at 18 Sauna at Golden Dragon costs 2500 HKD which is one of the most expensive sex saunas in Macau. But they don't just stop there, they also make you pay for a condom and charge 150 HKD for it.
That is almost $20 for one condom! And it is a mandatory charge, you can't bring your own. They also will try to nickel and dime you for other things and are always trying to upsell.
Upselling is fine, let people know what 'premium' services you offer if you want. But a complete rip off 150 HKD condom charge is just laughable. They would be better off charging 2650 and not pissing guys off with this stupid charge.
Also if you are a frequent visitor of saunas you will notice that the extra services you purchase in the lounge seem to go faster here. A thigh massage generally lasts 20 minutes, maybe a bit more or less depending on the place.
Here you are lucky to get 15, and that is the same for any type of massage you get. Overall it just seems like you are paying more here for no real reason, and they blatantly try to rip you off and have no shame when doing it.
Where To Find Cheaper Sex In Macau
It is going to be costly no matter how you do it. We wrote a post about finding cheap sex in Macau, but the prices you have to pay are still a lot more than you would somewhere like Southeast Asia.
There really is no cheap sex here, unless you want to try to date girls. Ya, dating can suck, but there are plenty of sexy girls in Macau that have an interest in foreigners.
You can hop on both ChinaLoveCupid and Hong Kong Cupid and chat with many of them. Try to set up some dates and hopefully you can score some free sex that way.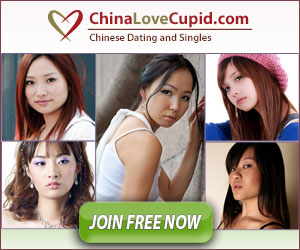 No Real Reason To Go To 18 Sauna In Macau
Maybe they aren't so bad with the nickel and diming as before, or maybe they have hotter lineups than the other sex saunas now. If either of those are true then a visit to 18 Sauna isn't a bad idea.
But if they are still adding rip off charges and have just an average lineup then what is the point? You can head to Familia Nobre for a whole lot cheaper and get the same end result.
If you are going to be taking a trip to enjoy the nightlife in Macau or Hong Kong this eBook guide has many good tips for you. Hope our review of 18 Sauna at Golden Dragon in Macau's full service sex massage was helpful to you.