Review Of Angelwitch Agogo And Showbar In Nana Plaza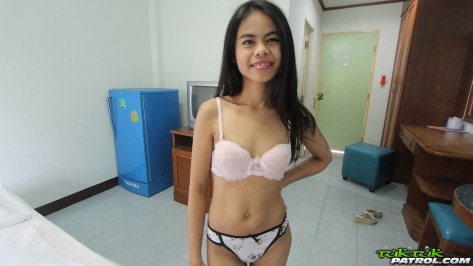 Thanks for checking out this review of Angelwitch Agogo and showbar in just Nana Plaza, Soi 4 in Bangkok. We will try to cover the important things you should know before checking this show bar out.
Some guys try to wing it on a trip here, others like to try and do a little research to get the most out of their time. Either strategy can work well, and generally plans go out the window the first time a cute Thai bar girl smiles at you.
Our full GuysNightlife Bangkok sex guide breaks down the entire nightlife scene here, Angelwitch Agogo bar is a bit different than others and stands out for the right reasons.
Logistics Of Angelwitch In Nana Plaza
If you are not aware a soi in Thailand is a street or alley that connects two main roads. Soi 4 is off of Sukhumvit which is the main thoroughfare in the city and Nana Plaza is just to the left after entering Soi 4.
If you are unfamiliar with the Bangkok red light district that post breaks down the logistics in detail and has many clickable maps to help you get a better understanding of the city. As far as major cities go with this many people you can't get an easier place to monger than this.
The Sexy Thai Agogo Girls
This is a popular bar with prime real estate that gets a lot of customers. Any time that you add all of those things up you are going to end up with a quality lineup working in that Agogo.
Of course not every girl working here is going to be a stunner but with a large selection of Thai bar girls at Angelwitch in Bangkok on a busy night you should be able to find one you like with little effort.
What sets this bar apart is that they do many choreographed shows starting at 10pm every night. They will do them sporadically through the night and it breaks up the monotony of the two step shuffle you often find at some other bars in this city.
These shows are often erotic and sensual in nature to get you turned on. From time to time they might work in comedy sketches, use props like giant pythons, or do other creative things to spice it up.
Don't worry, there are always plenty of sexy girls around so they don't forget what your true goal is. Some of the performers are very attractive, but they earn a nice salary so are not always wanting to barfine.
Prices At Angelwitch Showbar
The prices are quite high here, for starters they don't even offer a cheap draft beer so expect to spend at least 160 baht on your own drink. If you buy a drink for a girl it will be even costlier then that.
The barfines are also expensive, expect most girls to say it is 1000. Plus the showgirls will charge even more. There are varying tiers of girls here so prices will be different and you need to ask each girl how much her barfine is.
Then you also need to pay the girls fee on top of that which is an additional 2k-3k for short time or 3k-6k for long time. Some of the show girls may not even barfine no matter how much you are offering.
This is not a place to try and find cheap sex in Bangkok, but some very hot girls can be found working here.
Tips For Picking Up Thai Bar Girls
We have covered this topic in depth on this site and this post on Thai prostitutes is something that you may want to read before you head out into the nightlife. We will give a quick summary now that covers the key points.
The most important thing you can do is have some patience and find the right girl. Don't just choose the first hot girl you see and ignore what her attitude is like or you might regret it later.
Try to find one that looks like she has some interest in going with you and is in a good mood at the time. Looks are important, but if a girl is bitchy before you barfine her it is unlikely to change later.
But if you take the time to find the right combination of looks and attitude you probably will have a fantastic night. Hopefully you have enough time in town to not feel like you need to rush into anything, patience is key.
Also try and remember that these girls don't really think of themselves as prostitutes. Treat them well and act like you are just picking them up at a bar same as you would any other girl. Remember in Asia that you really just need to smile and be friendly to make girls warm up to you.
It may sound silly, but the better you treat them the better they will treat you. If they enjoy spending time with you that short time that you paid 2k for might turn into a long time if she feels like she doesn't want to rush away from you.
If you find yourself not enjoying the Agogo scene or think these prices are too high then hop on Thai Cupid and Thai Friendly to try and meet girls who aren't only interested in your money. If you go on a date with a Bangkok girl they generally put out pretty easily.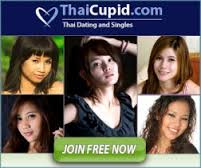 Have Fun At Angelwitch In Nana Plaza
There are so many options in this city so it is always hard to say one place is a must visit. If you are looking for the hottest girls in town then the Nana Entertainment Complex is one of the best places to find them.
You will have to pay a bit of a premium here, but is now really the time to worry about an extra $20? That is a personal decision that only you can make.
You can always take a quick walk through the bar first to check out the talent and then make the decision whether you want to stay and buy a drink or not. For more on how to get the most out of the great nightlife in this city check out this single guy's travel guide.
Not only does it break down the nightlife in full but it gives many money saving and travel tips as well. Hopefully this review of Angelwitch Agogo and showbar in Nana Plaza was helpful to you.