Review Of Annie's Soapy Massage In Bangkok
They have been around since 1972 so clearly they are doing something right. This review of Annie's soapy massage in Bangkok will cover the positives and negatives of the place.
You will hear many different opinions of Annie's Soapy Massage depending on who you ask. That is kind of standard, we all have different experiences and how our 1 visit goes will give us a strong opinion.
This is one of the most visited massage parlors in Bangkok which is really saying something. Everyone knows about Thai massage, and there are probably a thousand places to get a massage here.
Plus there are so many different ways to find sex in Bangkok. If you do want to get a soapy in this country this is the best city for it, you can find them in other cities in Thailand but usually they aren't quite as good.
What Is A Soapy Massage
Some readers here may not know what a soapy massage is, so we will quickly catch them up. If you visit a soapy massage parlor you will be presented with a lineup or choose a girl from behind a fish bowl.
After you do so you will head up to the room with here where she will wash you off in a bathtub with extra soapy suds in it. She will spend extra time washing off your dick which basically means giving you a handjob, and sometimes in the tub you will get a blowjob depending on the Thai massage girl.
Then you will head over to an air mattress where she will give you a sexy body to body massage rubbing her naked body all over yours. This is the type of thing that stands out in soapy massage porn videos.
Pro tip: make sure you always ask if the Thai massage girl you choose will do body to body at any soapy massage parlor in Bangkok you visit. Some girls don't do this part, if you are expecting it to happen make sure you choose on that does it.
She will probably finish the body to body with a blowjob, then she will dry you off. You will head over to the bed where you will have sex. Having these as an option are one of the main reasons this country is so great for erotic massage.
The Positives Of Annie's In Bangkok
There are two main positives of Annie's soapy massage, the first being the location. It is located on Soi 2 in the Raja Complex very close to the world famous Nana Plaza.
They got in early and got an excellent location, and that is why their business has thrived for many years. The second best part about Annie's in Bangkok is that you can cum as many times as you want in the time allotted.
At some other soapy massage parlors around town if you cum once that is the end of it. Not at Annie's, you pay for the time and the girls will try to get you off as much as you want.
Lets say you go to another popular soapy in Bangkok on your first night in town. Maybe you haven't had sex for awhile and the sexy Thai massage girl stroking your cock in the tub is too much for you to handle and you cum.
At some places, and with some girls that could be the end of your experience. Not with all, some will have a heart and get you off again. Others will take advantage of the 1 cum rule and call it a day.
At Annie's you don't need to worry about that, and if you are about to cum you don't need to hold back. If you are a quick draw you might be able to cum once in the tub, once on the air mattress during the body to body, and once on the bed later.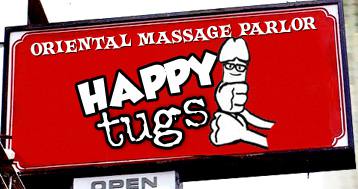 Negatives Of Annie's Soapy Massage
Without a doubt the biggest complaint you will read about Annie's soapy massage is that the girls aren't as attractive. Their website claims to now have a huge staff of girls working, but often there are 15 or so at most working.
You can usually find a couple cute ones, and a couple that aren't very attractive outside of having big boobs. Big boobs definitely help for a body to body massage, but it would be nice to get big boobs on a cuter Thai girl.
The problem is if you don't like the lineup of Thai girls at Annie's the other parlors are far away.
A Soapy Massage At Annie's Costs 2500 Baht
Like all massage parlors they will have other ways to extract cash from you. You can buy drinks, buy ladies drinks, take two girls, or do a long session if you really want to.
But the standard price for a 90 minute soapy massage at Annie's in Bangkok is 2500 baht or around $80 USD. Remember that you are paying for the time, not for one pop.
If that price sounds too high hop on Thai dating sites like Thai Friendly and ThaiCupid. You can find girls for dates or cheap escorts on them.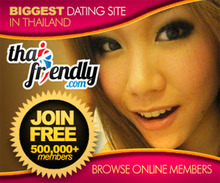 Have Fun Trying Annie's Soapy Massage
Because of its great location we suggest that you stop in and take a look at the lineup of Thai girls working at Annie's when you are in town. If you like what you see then go for it.
If you are like some other guys and think the lineup is leaving a lot to be desired then don't feel pressured to get one there. You can find other soapy massage parlors in town, and of course there are many other ways to find girls for sex here.
Remember to confirm that the girl will do body to body before you choose her and pay. For more tips on taking a budget trip to enjoy the Bangkok nightlife check out this eBook guide. Hope this review of Annie's Soapy Massage in Bangkok was helpful to you.