Review Of Bangkok Bunnies Go Go In Nana Plaza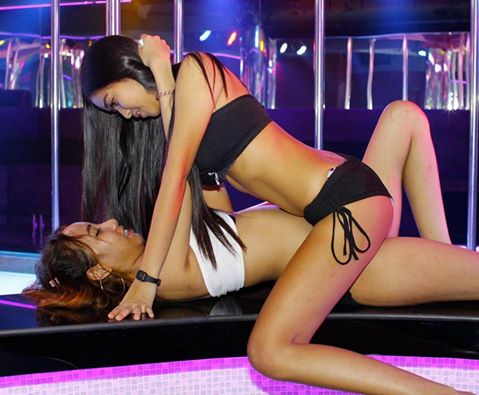 This might be the biggest Go Go in the city which is really saying something. You can find some of the best nightlife in the world here, stand out bars are hard to come by.
This review of Bangkok Bunnies Go Go in Nana Plaza will break down what to expect when you go inside. It is pretty impossible to not notice this place when you walk in Nana Plaza. It is on the ground floor and has a huge sign. It also takes up the whole left side of the ground floor.
There are some outdoor seating options as well as an area with a pool table outside as well. There are multiple stages inside, one of which is in your face right as you enter.
Then if you make your way through the bar and off to the right there is another stage. There are many different places to sit all around from couches to bar stools.
What Are The Prices At Bangkok Bunnies?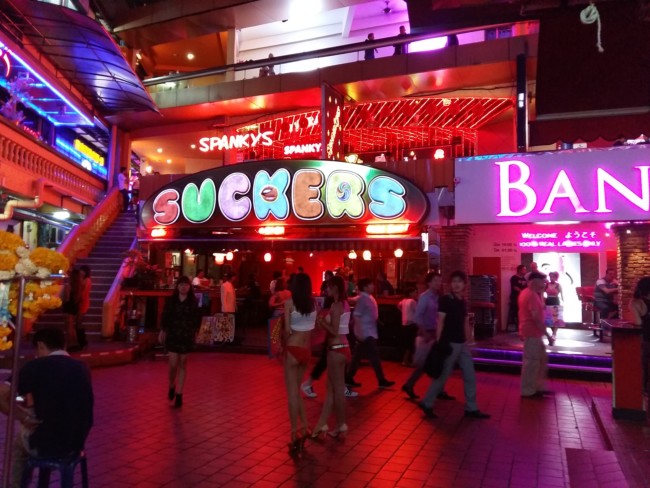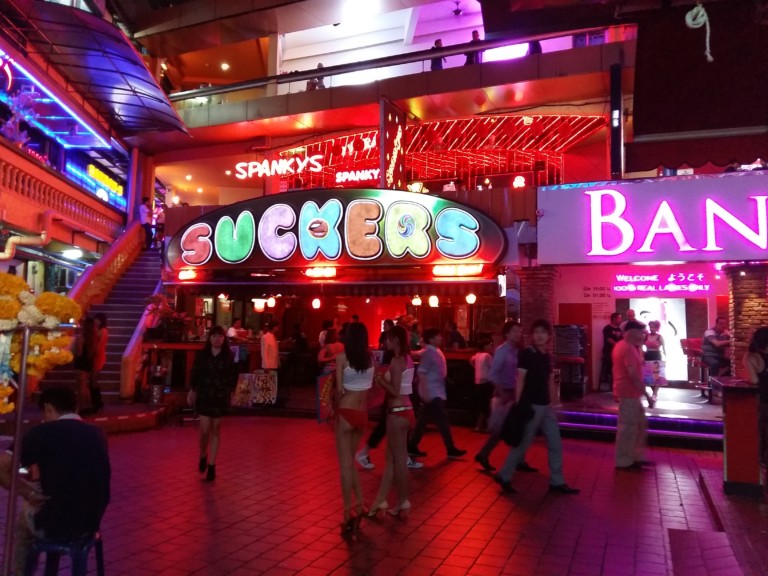 This guy was probably trying to take a picture of Bangkok Bunnies but the Coyote girl's asses had a power over his camera so he turned left at the last second.  That bright pink sign on the right is Bangkok Bunnies.
The prices at Bangkok Bunnies in Nana Plaza are similar to the other Go Go's in the complex. You can get a drink for 150-200 baht, but sometimes they will have promotions and girls outside holding signs so customers will know about them.
If you want to buy a ladies drink it will cost you in the 250-300 range which is pretty standard around town. If you are looking to barfine a Thai girl from here you need to pay the house a 700 baht barfine.
From there you will then have to pay the girl her fee and that is negotiable. The price for short time will probably be an additional 2k-3k baht, where as long time might be in the 4k-6k range.
But again this is negotiable, some girls may charge more others less. They are free to charge whatever they want similar to freelancers, so there is no set price.
Are The Girls At Bangkok Bunnies Hot?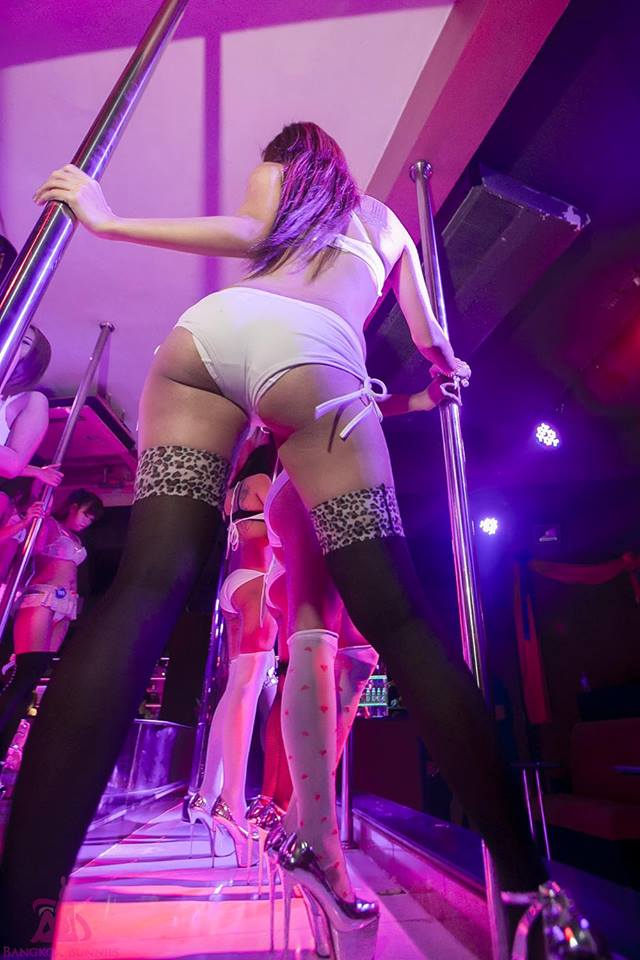 It would be pretty much impossible to not find one that you like here just because of the sheer volume of girls. There is probably a wider selection of Thai girls here then at any other Go Go in Bangkok, or close to it.
Like always the later you go the higher the chances are of the hottest girls already having been barfined. If you want the best of the best try to get there early and get the choice selection.
Whether you like short Thai girls, tall ones, skinny, or thick you will be able to find the type you like here. If you don't like what you see head up 2 floors higher to Billboard which is right above it.
Where Else To Find Thai Girls In Bangkok?
There are so many other options and our GuysNightlife Bangkok mongering guide covers them all. For a full write up on the naughty nightlife scene check out that link.
Or if you want to meet single Thai girls that aren't hookers check that one one. For a tourist the $100ish it costs to barfine a girl from Bangkok Bunnies may not sound like much, but for Southeast Asia that is pretty expensive.
It is really easy to meet girls on ThaiFriendly and Thai Cupid for free. Heck, spend enough time on either site and you will be chatting with plenty of Nana Plaza Go Go girls and can possibly date them without paying the barfine.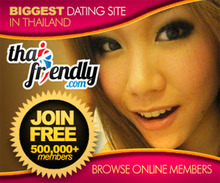 Have Fun At Bangkok Bunnies In Nana Plaza
This is the first bar that will catch your eye when you enter Nana Plaza. There are plenty of options around, but this is one of the better Go Go's in town.
If the lineup is weak on the night that you visit then head to another. There are always so many options in this city, and if you want to take a budget vacation here this eBook guide can help you enjoy the nightlife for a reasonable price.
Hopefully this review of Bangkok Bunnies in Nana Plaza was helpful to you.