Review Of Caeserworld Sauna For Sex In Taipei
Welcome to this review of Caeserworld Sauna for sex in Taipei. Hopefully by the time you finish reading this review you will know if you should visit or not.
There are many ways to find sex in Taipei, the Caeserworld Sauna is another nice option to have. You will read about where to find it, the sexy massage girls inside, and the prices for the happy ending.
This is one of the nicer places in town. Don't expect to find the same luxuries here as you would find when looking for sex in Macau, but the end result will still be the same.
Some guys like to try and date girls, others prefer the ease of sex saunas. No wasting time with the stuff you don't care about, just get right to the point.
Logistics Of Caeserworld Sauna
Caeserworld Sauna in Taipei is quite easy to find. It is located on the 15th floor of the Momo Department Store so just head there. This would be in the Songshan District on Nanjing East Road.
Once you arrive in the sauna area you can get a wristband and head to the locker rooms. Find the locker number that matches with your wristband and put your clothes inside, there is an attendant to help you if you have any troubles.
There are different types of spa and sauna amenities like pools and steam rooms which are you free to use if you are indulging in the massage services. If you aren't going to get a massage there is a small fee to use the pools and steam room.
Once you are all washed up and ready to go you will head out to the restaurant/lobby area. Unlike in some other sex saunas in different parts of the world the food is not free here.
Getting Your Sex Massage
A short while after taking a seat in the restaurant a manager will approach you and talk to you about the different services available. Then you will head to the massage room where the girls will come in 1 by 1.
There is no lineup here where you get to see them all at once. A girl will come in, if you like her ask her to stay, if not you can request a different one.
They are mostly Taiwanese girls though you will see some Chinese girls as well. Since you have already showered things will begin shortly after you choose.
Lay down on the massage table face down and get a back rub. She will rub oil over you and give maybe 20-30 minutes of a back and leg massage before you roll over.
From here she might just ask if you want a happy ending right off the bat, or you might get a chest and thigh massage first. At Caeserworld sauna the sex is guaranteed so you don't need to worry whether you will get that happy ending or not.
Price For Sex At Caeserworld Sauna
The standard price is 4200 TWD or a little over $135 USD. This is for everything, no tip is needed though if you get great service you are free to do what you please.
Like any place they will gladly accept more of your money. VIP rooms, taking two girls, or having a longer massage are all available if you want.
This is one of the more expensive options around, you can get it a bit cheaper over at Taizhilian Spa. Or you can watch the best sex massage porn at Happy Tugs.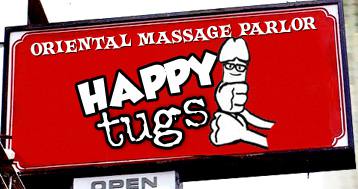 Other Options In Taipei
If you are only in town for a short trip then visiting a sex sauna is not a bad idea at all. Get a nice erotic experience with a sexy girl who will do her best to please you.
On the other hand dating girls in Taipei or anywhere in Taiwan on Asian Dating and China Love Cupid is very easy. If you pipeline a week or ten days before your trip you should have dates lined up when you arrive.
We also have recently come to realize that there are quite a few single women using AsianMatchMate in this city. If you aren't aware this dating site isn't really about dating, it is all about getting laid.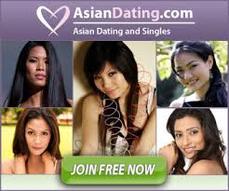 Or if you live in town you should have a pretty steady stream of girls to hang out with. Just be nice, speak in small words since English levels aren't high, and be a gentleman.
The girls here definitely have an interest in foreigners. You don't need to try and game them, you just need to be a friendly guy and contact as many as you can. Online dating really speeds up the process.
If you wanted to read about more places around the world to meet easy girls check out this eBook guide. Hopefully this review of Caeserworld Sauna for sex in Taipei helped you figure out whether to visit or not.