Full Nudity At Crazy House Go Go Bar In Bangkok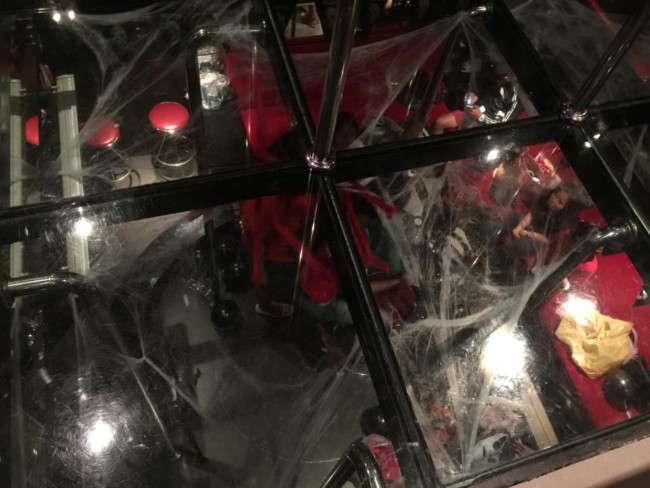 We decided to do our own review of the full nudity at Crazy House Go Go Bar in Bangkok. If you read on various Thailand message boards or blogs this is one place that always gets talked up.
Some list it as one of the many bars in Soi Cowboy, but it really isn't in Soi Cowboy. It is just around the corner though, so you can definitely check it out when you are in the area.
If you are coming from Sukhumvit just head up Soi 23 towards Soi Cowboy and Crazy House will be on your left before you get there. Generally there are a handful of dancers in robes sitting outside smoking or eating soup, so you won't have a problem noticing it.
If you want to take public transportation to get here then you can take the BTS to Asok or the MRT to Sukhumvit. You can use the underpass to cross the street and you will come up right next to Soi Cowboy.
Head in Soi Cowboy, walk all the way through (or stop at a couple other Go Go's on the way) and take a right when you reach Soi 23. It will be right there. Here is a longer write up on all the ways to find girls for sex in the Bangkok nightlife.
Nude Go Go Girls In Crazy House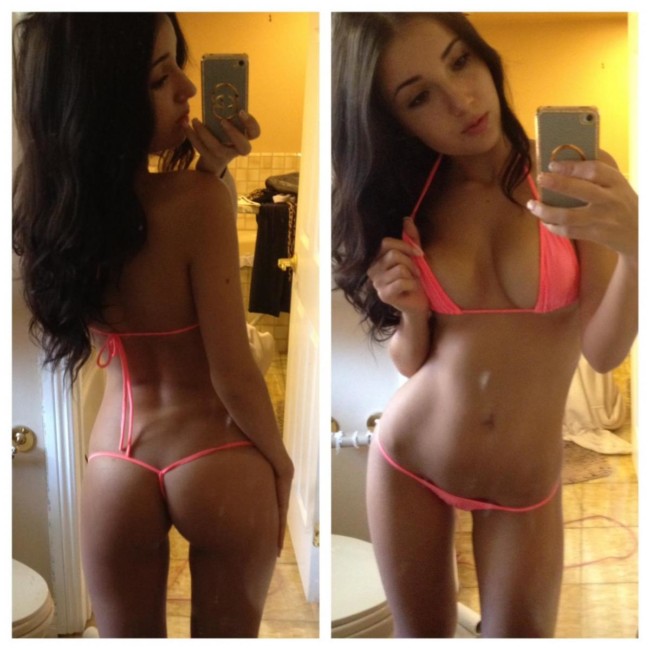 There is a very simple reason why so many people talk about Crazy House Go Go. The sexy Thai Go Go girls inside are fully nude.
We don't just mean topless, we don't mean in thongs, we mean completely naked. Around Bangkok seeing some tits in a Go Go won't be all that hard to find.
But bottomless girls standing on a stage above you? That is something that is very hard to find anywhere in the world, and that is why Crazy House Go Go stands out above other Bangkok Go Go's.
That is saying something since they are a main reason this city has some of the best nightlife in the world. Are the Thai girls working here any sexier than at the other spots in town? Probably not. All of these Go Go's have a huge selection of girls, some are really sexy, some are average.
Crazy House doesn't have a better selection, they just don't wear any panties so you get to see more here than other places. There are always lots of sexy naked Thai girls on the main stage, plus there are more seats and more girls upstairs.
Another perk is that if you buy a girl a ladies drink and she sits with you she will remain naked. If you want to read more about the great nightlife this city has to offer this travel guide for men can help you save lots of money on your trip.
What Are The Prices In Crazy House Go Go?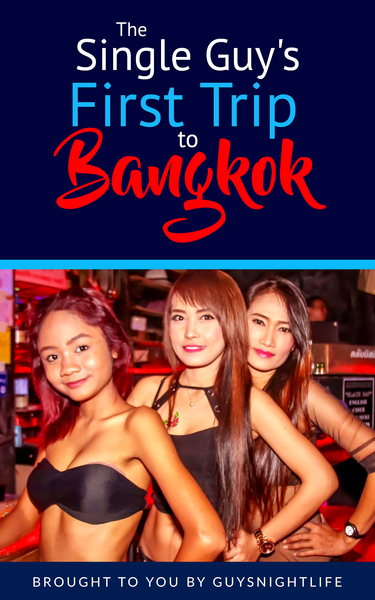 Like in all of the Go Go's there is a big drink menu with lots of different options. The cheapest beer will run you about 160 baht, and unlike others they don't seem to do many cheap drink promos.
When you are as popular as they are and always have lots of customers there isn't much of a need. They choose to show pussy instead of giving out cheap drinks and it seems to be a great marketing plan.
If you want to buy a ladies drink then that will run you about 170 baht. This will get you a few songs to sit with your sexy (naked) Thai girl and see if you two are compatible.
If so you can barfine her and the barfine is 700 baht. That is what you pay the bar, then you have to negotiate with the girl as well.
There is no way to say how much each girl will take, but a good general rule is that short time will be anywhere from 1500 to 3000. Long time will likely be in the 3000 to 6000 range.
Some girls will have a set number and never go under it. Other girls will vary their rate depending on their mood, how much they like the guy, or….. well who knows Thai girls are crazy.
That is part of the reason they are so easy to meet and lay off Thai Cupid.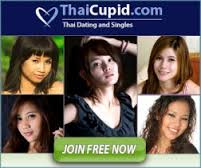 Have Fun Seeing Full Nudity At Crazy House
Crazy House Go Go is a must visit. If you are in Soi Cowboy take a 1 minute walk to your right down Soi 23 and it may just be your favorite Go Go in the area.
It is hard for one bar to stand out, but when damn near every other place has girls in bikini bottoms and one doesn't you will surely notice the difference. Grab a drink, take in the view, and maybe barfine something if you find a girl you like.
Or you could head to a blowjob bar right after, or meet your ThaiFriendly date and think of all the trimmed pussy you saw here while you bang.
That is all for our review of the full nudity at Crazy House Go Go in Bangkok.