Review Of Crystal Palace Girly Bar In Angeles City
Thanks for checking out this review of Crystal Palace girly bar in Angeles City. It has been around for a long time and is always one of the more popular bars in town.
In this review you will read all about Crystal Palace in Angeles City so you can figure out if it sounds like the right bar for you. There are so many girly bars to choose from here which can be a bit overwhelming at times.
Hopefully after you have read this review you will have a better understanding of if you want to check it out or not. You do need to remember that the old phrase 'your mileage may vary' always applies.
In a city like this one and at bars like these things can change quickly. Not only when it comes to the lineups of sexy girls, but prices, atmosphere, and other things can have a lot of variance.
If you want a quick refresher on what Southeast Asian girly bars are like or all of the best ways to find girls for sex in Angeles City check out those links before you go on.
Logistics Of Crystal Palace In Angeles City
Crystal Palace is located just off Walking Street and right across from Tequila Reef Mexican Restaurant. Just head down Santos Street and it is a 30 second walk away right on the corner of Real Street.
This is a very large bar, there is a huge stage on the ground floor with many seats in front of it. Then when things are busy you can also find girls dancing upstairs with additional seating.
There are a couple of pool tables and you can walk straight into Dollhouse Bar which has the same owners through a secret passage that is no secret at all. It opens at 7pm and closes at 4am.
Is Their Nudity At Crystal Palace?
At Crystal Palace the bar girls are not going to be naked. There is no nudity at Angeles City girly bars, they are not strip clubs.
These are bikini bars where the girls stand on stage showing some, but not all, of their bodies. How much each girl wants to show is up to her, but for the most part just expect to see 2 piece bikinis.
Are The Prices At Crystal Palace Expensive?
Yes, this is a bar owned by the Dollhouse group and all of their bars are quite pricey. They also don't believe in single ladies drinks, they only sell doubles, so buying a drink for a girl is even pricier.
Prices tend to change pretty quick in this city but expect that local drinks will cost 125, a ladies drink to cost 250, and barfines to be 3000 pesos. Remember that in Angeles City the bar girls get their money from the barfine, it doesn't all go to the bar.
At Plan B on Burgos Street in Makati you pay a 2900 barfine to the bar and then pay the girl maybe 3000 or 4000 more. In Angeles City a 500 tip is generally thought of as plenty.
Are The Girls In Crystal Palace Hot?
That can depend on many factors and this is always the hardest section to review. As mentioned before the your mileage may vary saying always applies in this city and never more so then when discussing if the girls will be hot or not.
You might show up on a Friday night at 9pm and be underwhelmed. Then come back on Sunday and see the hottest girl you have ever seen in the city.
You just never know and the only way to find out is by stopping by when you are in town. With that said the lineups here are probably not as good as most bars that have a 3000 barfine.
Is Crystal Palace A Brothel?
There is no sex inside any Angeles City girly bars and that includes Crystal Palace. Don't expect to get a handjob or blowjob either, this is not that kind of town.
These are not brothels, you pay a barfine to allow an early work release for the girl to leave with you. Book a hotel nearby and you can start the fun in no time.
If this is your first time visiting then this travel guide book will really help you hit the ground running. Don't waste your first days in town getting your feet under you, instead know what to expect before you arrive.
It breaks down how to get into town, the best areas to stay, good places to stay, and of course covers all the great mongering in detail.
Other Places To Meet Girls Here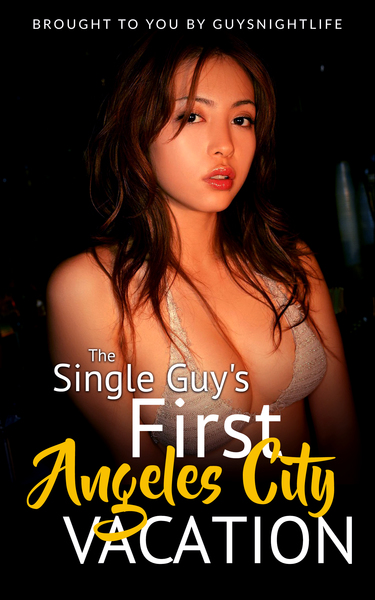 There are so many ways to meet sexy Angeles City girls, the easiest two are at girly bars or on Filipino Dating Sites. Some guys don't like paying for sex and if so the Filipino Dating Sites are where you should turn.
While meeting girls online in Manila or Cebu City will give you more options you can find some girls here that aren't hookers. If you don't like paying for sex you will likely be better off in those cities, but that doesn't mean you can't try dating here as well.
The best online dating sites are Filipino Cupid and PinaLove. Once you sign up and set your location to the Philippines you will see how chatty these girls are and how eager they are to meet up.
This is known as one of the easiest countries in the world for online dating and those are not just unfounded rumors. We hope that this review of Crystal Palace girly bar in Angeles City gave you the information that you wanted to know.