Review Of Darlin' Darlin' Club Phnom Penh, Cambodia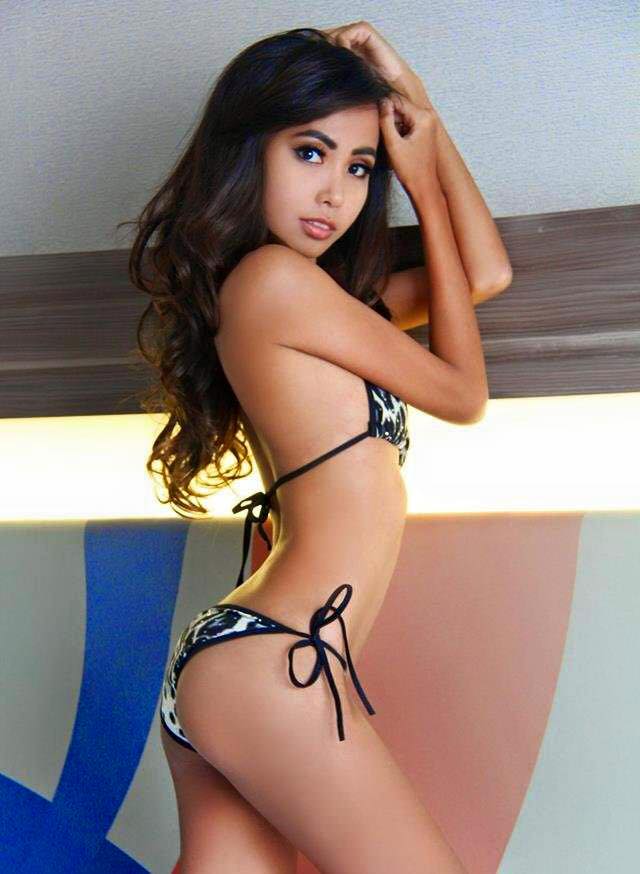 If you ask expats where can you find the sexiest girls in this city many will tell you to head here. So we though we should do a review of Darlin' Darlin' Club in Phnom Penh, Cambodia.
Darlin' Darlin' is located inside the Nagaworld Hotel and Casino on the ground floor near one of the side entrances. There is a little lounge area out front where you may see some girls hanging out, but most of the action is inside.
There is no cover charge to enter but expect the drinks to be quite expensive, at least by Cambodian standards. $5ish a drink is quite a bit in this country.
If you go early in the night you will notice that there are a whole lot of sexy ladies in Darlin' Darlin', and many will be eyeing you up as you walk in. The later it gets the more guys that will join you.
Right after you enter on the left side will be the stage where there is generally live music, though sometimes they just use a DJ. Expect your standard Southeast Asian cover band style music here.
The bar will be to your right, and if it isn't very crowded yet (with guys) you will see 10 or 15 sexy girls sitting at the bar. Which begs this obvious question.
Why Are There So Many Sexy Girls At Darlin' Darlin'?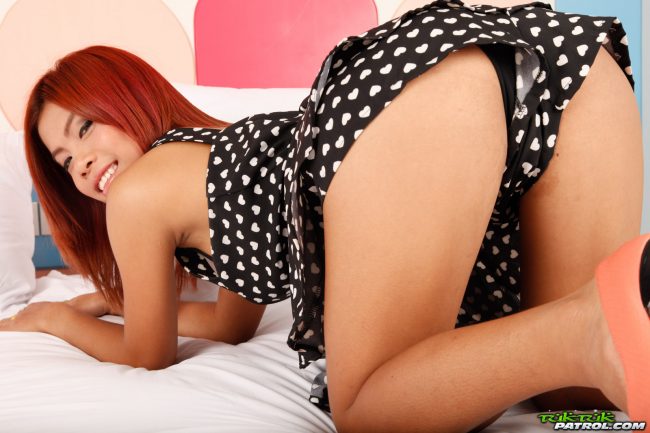 Because the hottest girls flock to the money and rich guys go to casinos and throw around money. If they want to earn as much as possible this is the best place to go.
Some will get a commission from each drink that you buy them, so many can be quite good at chatting you up and getting you to keep spending. It isn't always easy to find sexy Cambodian girls that speak English well, but the girls here speak it better than most.
Pick up bars know that guys like to party in places where there are many sexy ladies they might be able to hook up with. So Darlin' Darlin' has brought in many of the sexiest girls in Phnom Penh to get the rich guys from the casino to come in and buy a bunch of expensive drinks.
You can also find one of the better adult KTV's in town at Naga World.
Are All The Girls In Darlin' Darlin' Hookers?
That may depend what you are offering them. Some of the girls seem to be there to try and chat up guys and get them to buy them drinks. They may not work for Darlin' Darlin', but they probably get a commission for any ladies drinks they get unlike at Pontoon.
You don't need to buy a ladies drink, and there is no barfine. If you see a girl you like you can try and ask her to come with you. On the weekends there might be some 'non pros' in here partying, but for the most part the majority of the girls in there are 'working.'
For more ways to find girls in this city check out our GuysNightlife sex in Phnom Penh master post.
Price For Sex With Darlin' Darlin' Prostitutes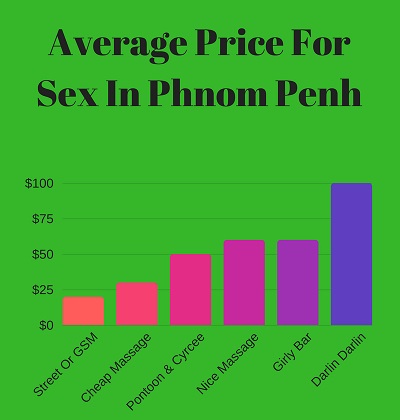 Since they are freelancers you can't put an exact price on it, but this is definitely one of the most expensive places to find prostitutes in Phnom Penh. Most girls will expect to get at least $100.
They are here at the casino dressed to impress for a reason. Even though this is an extremely poor country there are still plenty of rich guys around that spend lots of money, be it local businessman or tourists.
Once a girl gets paid a large amount one time she usually will consider that her new price. Girls here can get $100 or more, so a lowball offer is not likely to work.
You can try to negotiate, but if you are looking for cheap sex this isn't the place to find it. You might want to try meeting girls for free on Asian Dating.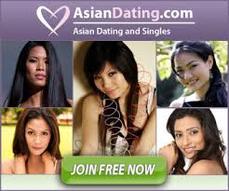 Good Luck At Darlin' Darlin' In Nagaworld Casino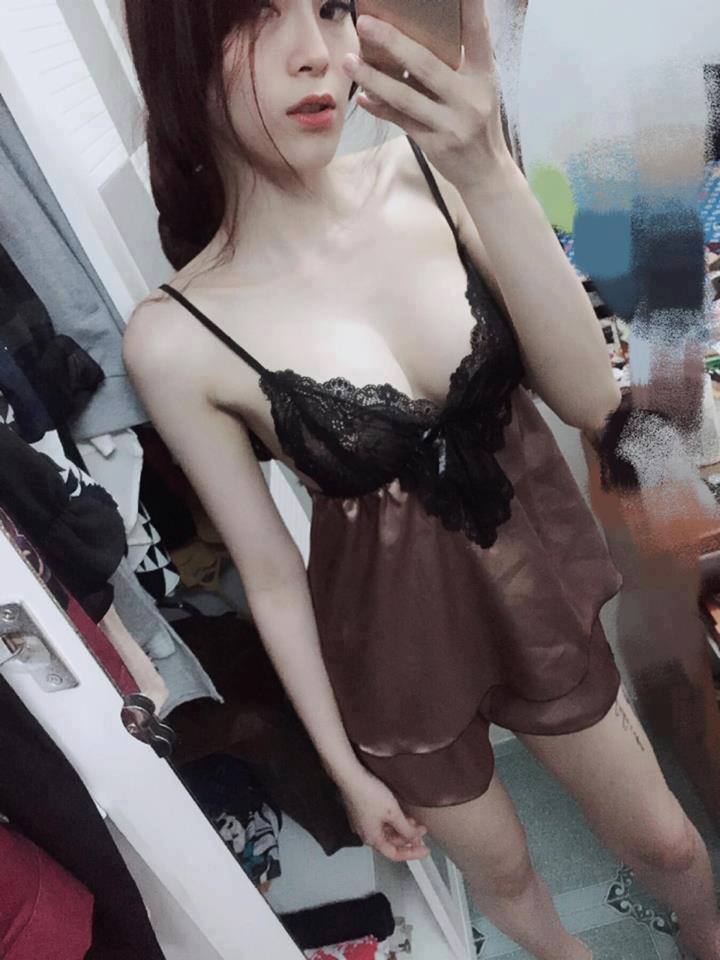 You will definitely find many of the sexiest girls in the city at Darlin' Darlin', but they will come at a steep price. It is hard to argue with the quality though.
Most guys that go to Cambodia are generally budget minded travelers so this place isn't for them. That said with prices quickly rising all over Cambodia you may be getting better value from a really sexy girl here at $100 then from an above average girl at Pontoon for $60.
Hope this review of Darlin' Darlin' in Phnom Penh helped answer some questions for you. This travel guide for single men breaks down all of the best ways to monger in Cambodia.