Our Review Of Emperor Sauna In Macau
Hello and welcome to this review of Emperor Sauna in Macau. As most guys know there are many ways to find girls for sex in this city and you can read about them all at our GuysNightlife Macau sex guide.
Prostitution is legal here so you don't have anything to worry about in that regard. That is why many of the nicest hotels in the city have luxurious sex saunas.
During this review of Emperor Sauna we will try to answer some of the most important questions guys want to know before they go. Are the prices expensive? How hot are the girls? What type of happy ending massage is available?
You will find out all of those answers and more. That way you can make a more informed decision about whether this is a spot you want to visit or not.
Some guys have the luxury of living in this city and have the time (and money) to try all of these sex saunas out. Others aren't so lucky and have limited resources.
That means they may only be able to visit one or two. Reviews like this are meant to make sure they choose wisely. If you prefer more of a party atmosphere instead of massage you can check out the Macau KTV's as well.
Logistics Of Emperor Sauna
Like many of the best sex spas in Macau Emperor Sauna is located in a nice hotel. Just hop in a taxi and ask him to take you to the Emperor Hotel.
There are a few hotels around with Emperor in the name, check out the above map or link to make sure you get to the right one. Once inside you need to hop in the elevator and head up to the third floor.
When you exit the elevator walk past the front desk to the locker room. Here there will be an attendant that gives you a wristband with a key for the locker.
All of your purchases will get tallied on the wristband and you will pay your tab on exiting. After locking your clothes up you can swim in the pool or just hop in the shower and wash off.
Head out to the lobby once you are finished and sit in one of the many recliners. There will be free food and drinks that you can enjoy while you relax, or you can skip all that and call for a lineup immediately.
If you do want to relax for a bit there are some massage girls around that offer various services. Some give foot massages, others shoulder and neck massages, then of course the 'thigh massage' which is the name spas use for a handjob.
If you do get a thigh massage it is done right there in the lobby, the girl will put a towel over your lap and reach her hand under for a little under half an hour. This costs about $20-$25, as do the other types of massage available.
They will do their best to not make you cum, this isn't a happy ending, just a warm up to try and get you horny and buy the more expensive services that are available. And now it is time for us to discuss them.
Lineup Of Emperor Sauna Girls
Any time you are ready you can call for a lineup of the available massage girls at Emperor Sauna. Depending on what time you go there should be anywhere from 25-50 girls working.
This isn't as many as some other sex saunas around town, but it isn't generally as crowded here either. There are definitely more than enough for you to find a good one.
Most of the girls are Vietnamese, though there are other ethnicities around. There will be some Chinese as well, and then the other nationalities will differ depending on when you visit.
They are pretty much all under 30 with very nice bodies, again how hot the girls are will not be an issue. There will be plenty of very sexy Asian girls to choose from.
Erotic Sex Massage In Macau
Once you choose your girl by her badge number you can head back to the room with her. The rooms are quite nice with mirrors on the walls and ceiling so you can get nice views all around.
How the erotic sex massage will go down differs from girl to girl and from visit to visit. Some guys report having fantastic experiences here, others have a good time but don't seem to get the same treatment.
Each room has its own shower and there is a shower table where you can get a soapy massage. You will start out on your back and the girl will soap up both of your bodies and rub hers all over yours.
She will start licking around in the right places to get you turned on and then have you flip over on your back. These shower tables are custom made so that your legs are open and the girl can get in between, this is a nice feature of Emperor Sauna that you don't find at other sex spas in Macau.
She will continue to rub her soapy body over yours and now start to pay more attention to the rock hard boner you probably will be sporting by this time. A short blowjob will ensue before you dry off and head to the bed.
Once you get to the bed you will get more of a blowjob and she will likely do some tricks to make it even better than before. If there is one thing that sex spas in this city do right it is teach their workers how to give fantastic blowjobs.
After this the sex part of the massage will begin. Girls are generally pretty enthusiastic but some can just go through the motions. Your mileage will vary on this part.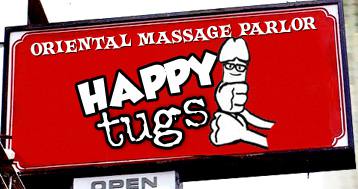 Is Emperor Sauna Expensive?
Yes, Emperor Sauna is one of the more expensive sex spas in the city. We aren't going to name exact prices because there are far too many variables at play.
Expect to spend $200-$250 minimum, and if you take on any luxuries like thigh massages those will add up. However you can read our tips on cheap sex in Macau to learn how to save some money in this town.
One of the best tips is to ask if there are any VIP, specials, or repeat customer discounts. Simply by asking they might knock 10% or more off your deal, or include an extra service free of charge.
Enjoy Your Visit To Emperor Sauna
You can have a great time visiting here but now all guys can afford this luxury often. Or maybe you wanted to try and date girls that aren't selling sex, if so meeting girls online is the easiest way.
China Love Cupid and Hong Kong Cupid will be the best two sites. You can sign up to both for free and search for Macau and see which has the best options when you are ready to look and then register with that one.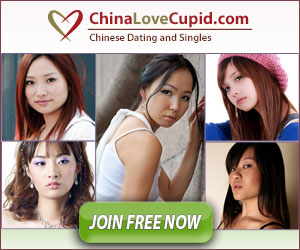 That way you can meet girls for free sex instead of giving the sex saunas so much of your money. Or not, maybe you just want to enjoy the easy no strings attached fun you get from them.
If you wanted to read more about how to get the most about the great nightlife in Macau and Hong Kong this mongering guide has you covered. Hopefully our review of Emperor Sauna in Macau helps you decide whether you want to visit or not.