Review Of High Society In Angeles City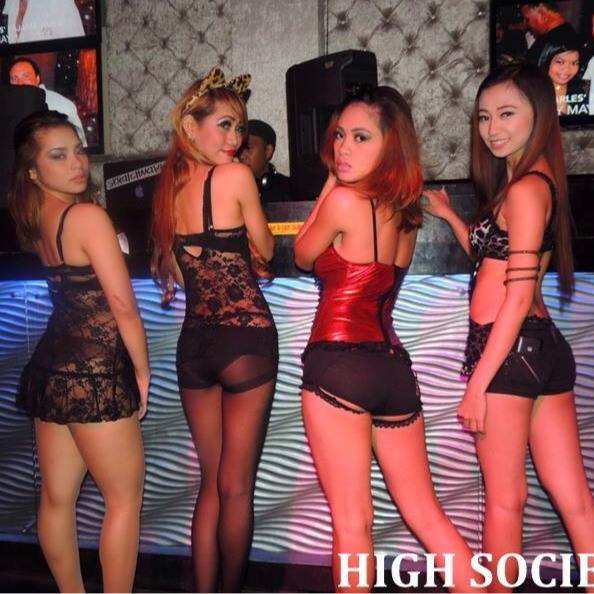 If you have read about this city at all then surely you have heard of this place. We are going to do a review of High Society in Angeles City because it might just be the most popular bar in town.
Why is High Society so popular? Because it is one of the few good nightclubs around, and it is a great location right on the heart of Walking Street aka Fields Avenue.
Since none of the Filipina girls inside actually work for the bar (outside of waitresses or bartenders) that means they are all freelance prostitutes. You don't have to pay a barfine, all you have to pay is the girl after you pick her up.
That means you can get cheap sex in Angeles City here, and the girls are just as hot if not hotter than the bar girls. Think about it, if you were in their position would you rather stand on stage in a bikini like a piece of meat and go with whatever guy calls you down?
No, bargirls aren't forced into barfining, but it certainly is encouraged. In High Society these sexy ladies of the night get to work when they want, pick and choose who they go with, and they get to set their own price.
If you read Philippines expat message boards some guys will tell you all freelancers are dirty and you should avoid them. Tune those guys out, they probably own a bar and are just trying to get you to spend your money there.
Location & Layout Of High Society On Walking Street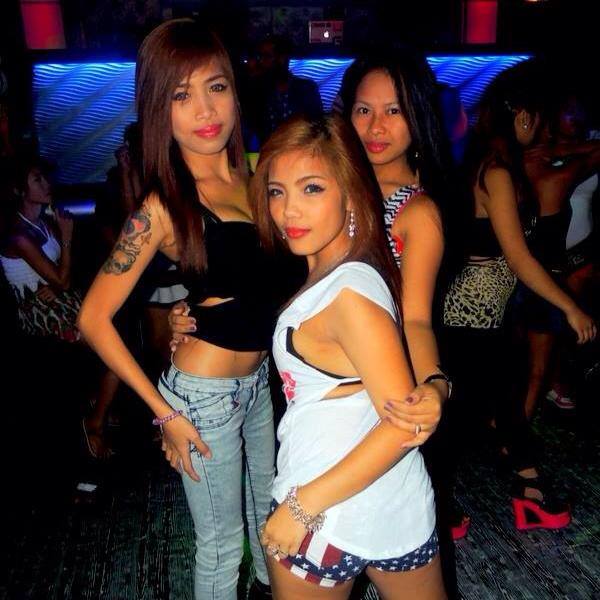 High Society is located right on Walking Street, down on the MacArthur Hiway side. If you don't know where to go and entered at the opposite end (perimeter side) just keep walking straight and you will run into it on your right.
When you walk in you will be in a square shaped walkway around the perimeter of the dance floor. There is a bathroom off to your right, and another off to the far back left corner.
If you walk towards the right and around the perimeter the dance floor will be in the middle and there will be some tables and booths for bottle service to the right. Around the walkway there are also some tables and you don't need a bottle to sit at those.
As you make your way around you will pass the DJ booth, in front of it there is a stage where the sexy Filipina girls like to show off their dance skills in short skirts. Can get some great views if you hang out there.
After passing the DJ booth you will reach the area that is relatively new (a couple years) where they added more standing room, a couple of booths/tables, and a big VIP section.
After passing that the bar will be off to the right, if you take a left you will be back at the main entrance shortly. It is not a big place, and it is very easy to walk around the whole thing in only a few minutes.
What Are The Prices In High Society?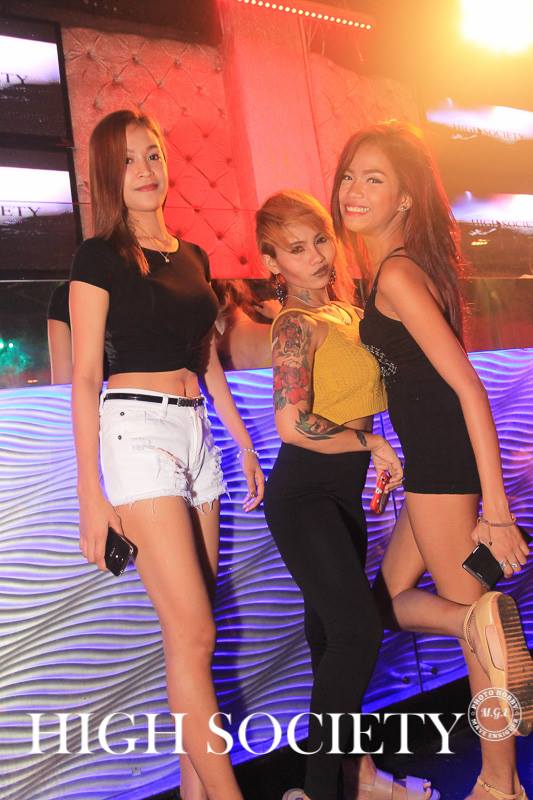 That depends on if you are asking about the menu or the girls. Lets quickly talk about the menu, and then we will get to the girls.
Entry is free Sunday through Thursday, but they will charge guys a 200 cover on weekends. Sometimes they will have special parties like lingerie nights, booty shaking contests, or maybe on holidays like Halloween or New Years they will charge 200 as well.
You can get local beers for 100 pesos, and most of the drinks are in the 100-200 range. If you want a bottle that will run you anywhere from 3,500 to 15,000 depending on what you order.
They have food as well, most of it being in the 200 to 300 peso range. Now for the girls, as mentioned they are freelancers so they all set their own price.
1,000 used to be the 'standard price' most girls wanted, but now 1,500 seems to be the main asking price. It is up for negotiation, some girls are more willing to negotiate than others.
How long they will stay with you is also up for negotiation, some will only want to go 'short time' while others will come for 'long time' and stay the night. That is up to you and the girl.
Generally speaking the girls that stand around the perimeter walkway will be the most hungry for a customer and the easiest to pick up cheaply. They aren't there to dance and have fun, they are there to find a customer.
They will stare at every guy that walks by and maybe even say something to them as they pass. Those girls are more likely to go for 1,000 than the girls that are sitting in VIP or on the dance floor.
The hotter girls generally will take a bit more effort. Where as you can walk up to the girls on the walkway and start a negotiation right then the hotter ones that are partying might need to be 'picked up' so to speak.
Maybe buy them a drink, maybe dance with them, maybe just sit with them for awhile until they think you aren't a creep. Of course the hotter ones will expect more money as well, but again how much to pay is up to the negotiation.
It should be pointed out that this is a late night place. There is no reason to head there before midnight, and it is best from around 1am to 4am.
Starting around 3am hookers from all the girly bars on Walking Street will start coming in after their shifts.  This is a good way to get a sexy Filipina bargirl from a top bar like Atlantis for a cheaper price. A nice disco like this plus all the girly bars is why this city has some of the best nightlife in the Philippines.
Is Every Girl A Hooker?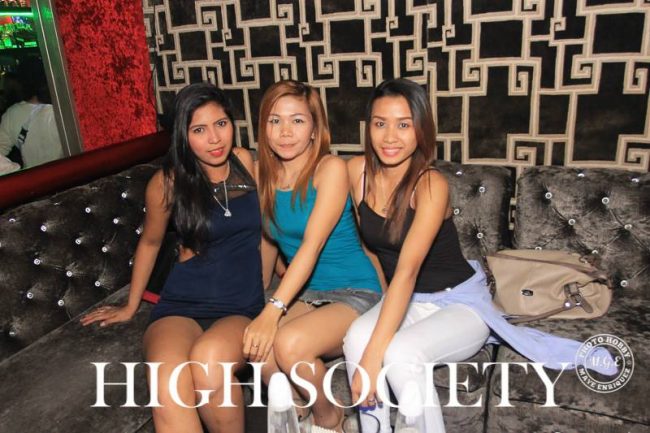 There are no absolutes when it comes to Filipina girls, there are so many shades of gray when it comes to them. Girls don't move to Angeles City unless they want to make money, the main way to make money here is selling sex, and local girls almost never go to Walking Street or High Society.
So it is pretty safe to assume that every girl in High Society is a hooker or 'in the game' on some level. However many of them have already found a 'boyfriend' or a guy who sends them 'support' and they aren't always looking to earn.
You should always be polite with any Filipina hooker, the nicer you are too them the nicer they will be to you. That goes even more so to the ones in the VIP section, as many of them might have boyfriends with them in High Society that night, or that live in town.
There will be other girls who have an overseas 'boyfriend' or (or 7 supporters) who just go up to High Society to have fun with their friends. Does this mean they will never leave with a guy? There are no absolutes, but those are the type of girls you will need to 'pick up' and not just point and leave with.
If a girl is getting enough support she might even go with you for free, but you really should never assume you are getting a freebie here. Filipina hookers can be very shy to ask for money.
If you pick up a girl from High Society and no price is discussed you should always hand her 1,000 'trike money' when she leaves. If she doesn't accept it then you know it was free, odds are she will.
If you want to try and pick up girls for free don't go to known hooker discos on known hooker streets in known hooker cities. Head to Manila or Cebu if that is your goal, or use dating sites like Filipino Cupid and PinaLove.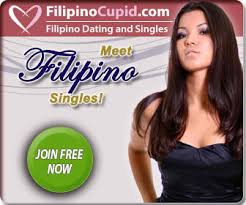 Have Fun At High Society In Angeles City
Some nights you will go into High Society on Walking Street and it will be loaded with hotties. Other nights none of the sexiest ladies will show up. It is generally a little better on weekends, Thursdays and Sundays are probably the best free days to enter.
It isn't that hard to get a feel for what each girls intentions are when they go there. Grab a beer and observe the scene. The girls around the walkway eyeing up every guy that walks by are clearly hungry for a customer.
The girls in the VIP looking bored on their phones and not making eye contact with anyone are probably less so. The girls on the dance floor are there to have fun, but they are also probably ready to go with you.
As long as you are polite about it you can walk up to any girl here and see if she shows any interest. You can't walk into the VIP area, but if she goes down to the dance floor try giving it a shot.
But if a girl doesn't reply kindly back off and find another. We grabbed some pics off the High Society Facebook page which is always fun to check out as they post lots of info and pics.
Hope you found this review of High Society in Angeles City helpful, it really is the best nightclub on Walking Street. For more tips on finding sex in Angeles City check out this eBook guide.