Review Of The Mansion Hotel Medellin Plaza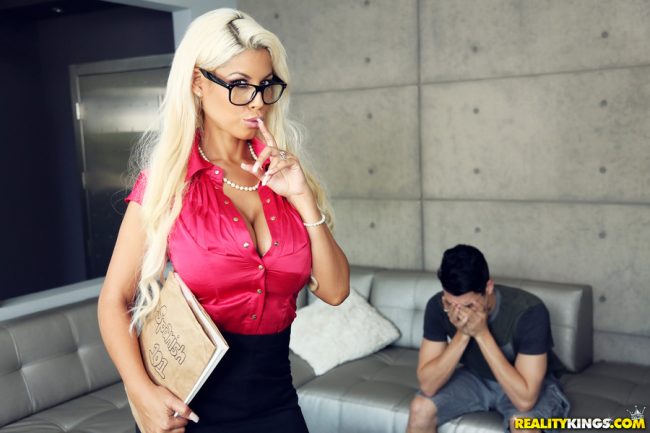 Welcome to this review of The Mansion Hotel Medellin Plaza aka The M. This is one of those places that many mongers have read about before but not many have been lucky enough to visit.
It was a big part of our Medellin sex guide and we also named it as one of the easiest mongering vacations in Latin America. Some guys just want to have a nice relaxing vacation and get laid along the way and The Mansion Hotel Medellin Plaza is just about the perfect place to do that.
During this review we will try to answer many of the common questions guys have about the place. Is it a brothel? Do the girls work for the hotel? How much do to the rooms cost? How much do the girls charge? Where is it located?
By the time you finish reading this review you should be fully prepared to decide whether you want to visit or not. If you were looking to hook up with girls that aren't hookers then this probably isn't the spot for you but our dating guide has some good tips on where to meet single ladies around town.
Location Of Hotel Medellin Plaza
The Hotel Medellin Plaza has many different names, that would be the official name but many call it The Mansion and search engines know it as 'The M.' We have included a map to help you find it, but the address is Carrera 43 #2sur 50.
It is located very close to the Oviedo Mall. If you are worried about finding it then just book an airport pick up with them when you are booking your room.
There are 12 rooms at this hotel, and they just opened another hotel down the road known as The M2 which also has 12 rooms and a similar set up. This review will only be focusing on the original Mansion.
The Prices For Rooms
The prices for rooms can range anywhere from 160k-290k pesos. This breaks down to roughly $55-$95 a night at the current rate of exchange.
It is much cheaper if you are paying in cash and that means local currency. If you want to book with a credit card that can be done, but when paying in pesos you get a 20% discount so that is highly recommended.
Of course the more you pay the bigger and nice you can expect your room to be. All of them come with free wifi and an in room safe. The rooms at the M2 are a bit more expensive, and even the rooms at The Mansion are not really budget friendly.
Especially considering the $55 a night rooms get booked months in advance. You will need to contact them and make your arrangements early.
It should be noted that if you want to visit The Mansion to meet some of the girls while not staying there guests are allowed in after 6pm but you need to pay a 50k cover charge to enter the bar.
If you are new in town going there one time and adding them on Facebook would be a great way to make some key contacts in this city. Drinks at the bar are pretty cheap, in between 5k-10k pesos for most of them.
The Sexy Mansion Girls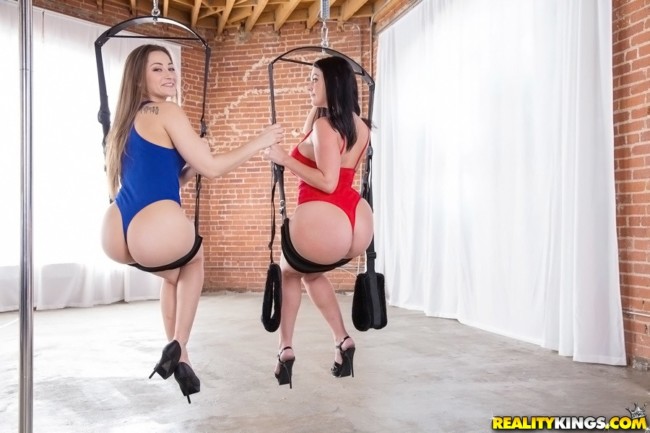 Of course the main draw for the men staying at the Mansion Hotel Medellin Plaza is the sexy girls who work there. They are all prostitutes, and starting from around 2pm until midnight there will be some around working.
During the day they are generally found by the pool or in the main waiting area. Around dinner time they will move down stairs to the bar where there is a stripper pole and some couches around the walls.
Depending on how lively things are and which girls are working the atmosphere can be a lot different. Sometimes it will be very laid back and the girls won't approach you, it will be on you to make the first move. At wilder times it can be more like a nightclub and some girls will go around giving lap dances.
During slow times there might only be a few women working, as the night goes on there might be up to 15. They have a whole lot of contacts and if there are many guys around they will invite some new girls to come over.
The Mansion girls do not work for the hotel directly so this technically isn't a brothel. You pay the girl for sex, you do not pay the hotel.
The price for sex can vary, for awhile 150k was the set rate but now there are more reports of some girls asking for 200k or even 250k. They are pretty much freelance prostitutes and that means things are open to a negotiation.
You don't really need to worry about safety here, all of the Mansion girls really like working here and will be on their best behavior. Local Medellin guys probably aren't paying 150k+ for sex, having a steady stream of gringos who overpay makes this a desired position for the hookers in town.
If the prices here are too high for you then just hop on Colombian Cupid and try to meet Medellin girls for free. There are some beautiful women here and if you play your cards right you might be able to hook up with some great ones.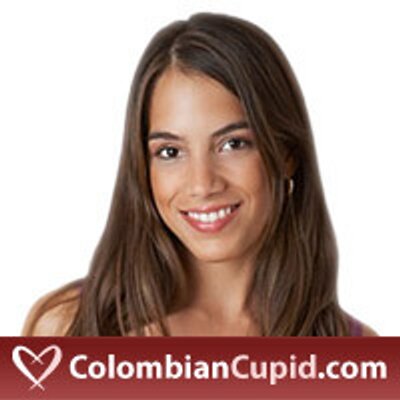 Enjoy Visiting The Mansion
So should you visit The Mansion Hotel Medellin Plaza? If you are on a tight budget then maybe not, there are easy ways to find cheaper sex in this town.
On the other hand if you want to take a very easy vacation and get laid then this hotel is hard to beat. This isn't exactly the safest part of the world and many guys have flown in, spent a full weekend staying here, and then gone straight back to the airport without ever leaving the premises.
If you want to be spoon fed and have everything you need for a good mongering vacation then this is the spot. If you want to save money then book your own hotel and find your own girls, it won't be that hard to do.
For more tips on how to get the most out of the great mongering in Medellin check out this travel guide for men. It covers everything from the cheapest prices to the most luxurious and gives plenty of good travel tips along the way.
Hopefully this review of The Mansion Hotel Medellin Plaza was helpful to you.