A Review Of Nana Plaza In Bangkok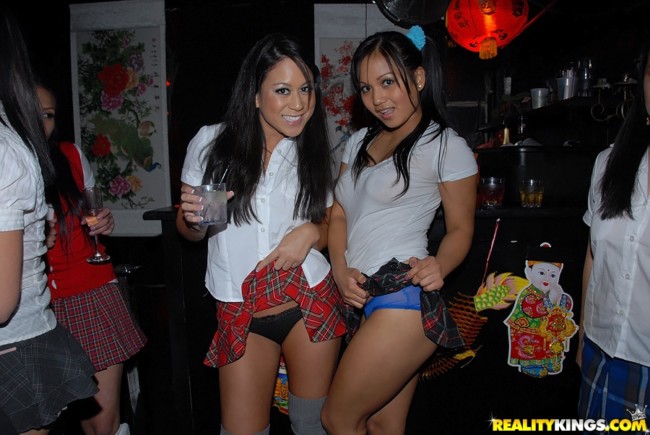 Some guys will be taking their first trip to the awesome nightlife that this city has to offer. We thought doing a review of Nana Plaza in Bangkok would be helpful to them.
Nana Plaza is one of the two main red light districts in Bangkok along with Soi Cowboy. It is located on Sukhumvit Soi 4 and can easily be accessed by getting off at the Nana BTS stop.
When you enter Soi 4 from Sukhumvit it will be about 100 meters in on the left hand side. It is right across from the Nana Hotel where many cheap street ladies gather each night.
That would be a great hotel to stay at, in the middle of Nana Plaza adult entertainment center there is a beer garden of sorts with a few open air beer bars. Then there are three floors of Go Go bars all around the perimeter.
If you have never visited an Asian girly bar before you should probably check out that link real quick to get caught up on the terminology. It should be pointed out that there are 5 ladyboy Go Go's here, if you are creeped out by ladyboys you are probably better off at Soi Cowboy where there is only one.
OK lets get into this review, and if you wanted to read our full GuysNightlife Bangkok red light guide check out that link.
What Is The Best Go Go In Nana Plaza?
What makes the best Thai Go Go is the sexy ladies working there, and the girls will change jobs pretty quickly. Far too many blogs will tell you that one Go Go has the sexiest girls, but things change fast here.
Sure, some do a better job of keeping an attractive staff generally, but not always. The only way you can find out which bar will have the hottest ladies dancing will you visit is to take a peek inside.
You are free to walk in and survey the scene before you buy a drink, so take a look at the available girls on stage and if you like what you see take a seat. If not find another bar.
With that said a couple of bars that many seem to agree are the best Go Go's in Nana Plaza would be:
Rainbow 1
Rainbow 4
Billboard
Angelwitch
If you are looking for one of the best topless Go Go's in Nana Plaza then head to Billboard and sit by the bathtub. It is one of the most popular bars in Bangkok for a reason.
What Are The Prices At Nana Plaza?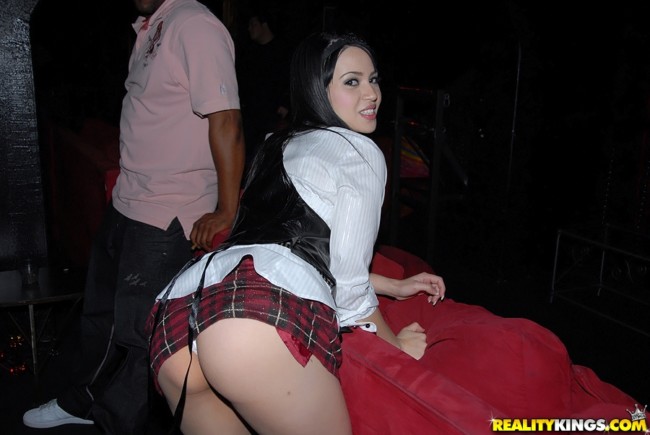 Each bar will have its own prices so we can only speak in general terms. A beer will cost you between 100 and 150 baht in any of the bars, but sometimes they have happy hours.
If there is a happy hour or any promo going on they generally will have a sexy Thai girl outside with a sign letting you know about it. If you want to buy ladies drinks then the prices are in the 150 to 300 baht range.
If you want to barfine a Thai girl at Nana Plaza then you will need to pay somewhere between 500 to 1000 baht. That is just the fee to the bar, then you will also need to pay the girl as well.
The barfine is not negotiable, but the fee to the girl is. Expect most Thai Go Go dancers to want 1500 to 3000 baht for short time, and 3000 to 7000 baht for long time. Remember that these sexy ladies do not have to barfine.
You may want to ask them if they will barfine before you buy them any ladies drinks if that is your eventual goal. Otherwise you might be buying a girl a few ladies drinks wasting money before finding out she doesn't go with customers.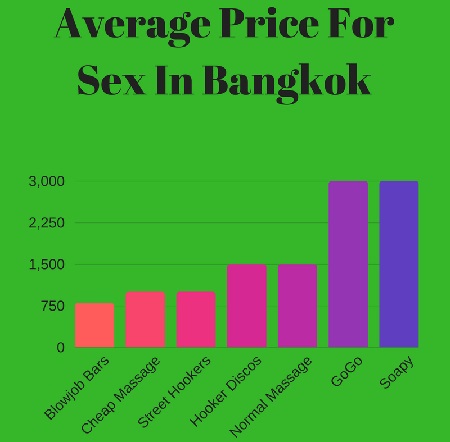 Can You Have Sex At The Nana Plaza Red Light District?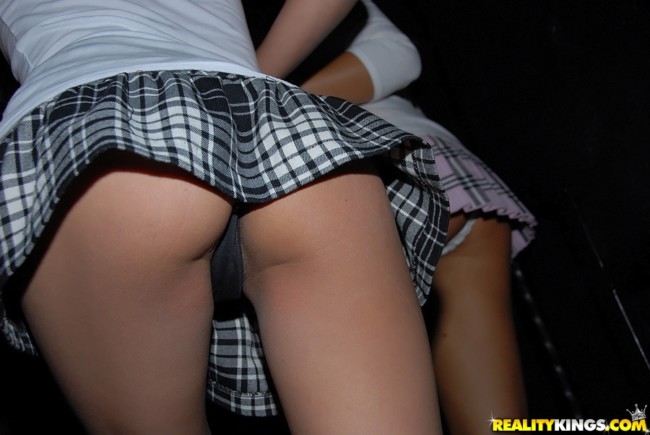 No, you will not be having any sex at Nana Plaza Go Go bars. You are unlikely to be getting a blowjob or a handjob either, though a handjob is a bit more likely if you buy a few drinks.
If you buy some ladies drinks you will be able to feel up the sexy Thai girl a bit and she may give you a lap dance. If you buy a few she may give you a handjob through your pants, but that is about all you should expect on site.
You can't have sex in Soi Cowboy either, however in some of the bars there you can get a handjob or even a blowjob in one. As an astute reader pointed out there are short time rooms in Nana Plaza that some bar girls prefer to use, but no sex in the actual Go Go's.
The 'Asian Style' Go Go's In Nana Plaza
There are certain girly bars in Asia that have a bit of racism going on inside. For instance when finding sex in Japan much of the mongering is not open to foreigners.
When finding sex in Angeles City there are many 'Korean bars' where white guys aren't very welcome and many of the girls won't go with them. This is common around Asia, and there are some Japanese Go Go's in Nana Plaza.
If you are a westerner and want to avoid these bars, since many of the girls will not want to be barfined by you, then the 'Rainbow' bars probably aren't worth a visit. If you are an Asian guy then head right in.
Westerners won't be told no at the door, just know going in that some of the girls won't be very receptive to you. If you want to read about how to save money on your first trip to the Bangkok nightlife check out this eBook guide.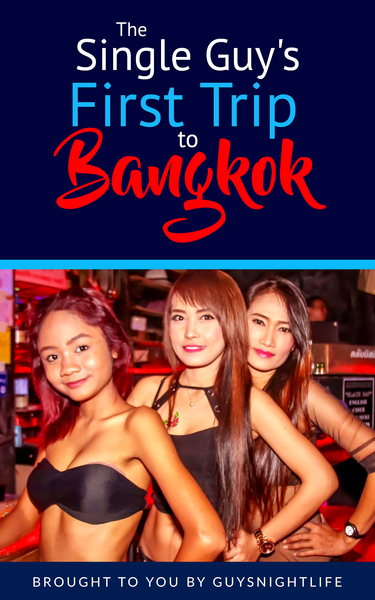 The Ladyboy Bars In Nana Plaza
As mentioned there are five ladyboy bars in Nana Plaza. If you are a Bangkok ladyboy lover then you will have a great time, if you want to avoid that scene we will name them so you don't accidentally end up in the wrong place.
Most of these ladyboy bars are on the right side of Nana, on the ground floor there is Obsessions. On the second floor there is Straps, Casanova, and Temptations. On the top floor there is Charades.
As you walk by they will probably be a bit more aggressive at inviting you into the bar and may even pinch your butt. If that kinda thing from trans will gross you out then don't walk around the 2nd floor where there are three.
The Nana Hotel Is In A Great Location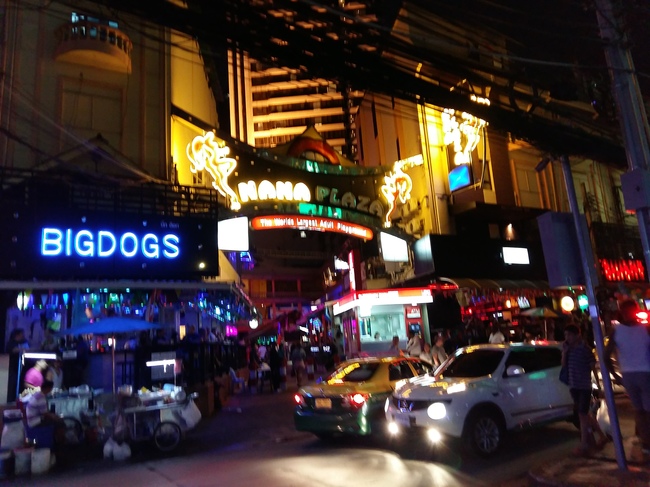 As mentioned there are many freelancers that hang out across from Nana Plaza by the Nana Hotel sign. If this is your first trip to Bangkok then the Nana Hotel is not a bad place to stay, its reasonably priced for its very centralized location.
Not only are there many freelancers there, but if you head deeper into Soi 4 there will be lots of freelancers waiting around throughout the night. You can also take a left and head over towards the Bangkok blowjob bars.
Staying at the Nana Hotel will have you right in the heart of the nightlife, and across the street from one of the biggest red light districts in Bangkok.
Have Fun At Nana Plaza
Going to Nana Plaza is one of the best ways to find sex in the Bangkok nightlife. Even though there are many things to see and do here you should definitely make sure to spend some time in Nana Plaza.
You can watch some sexy Thai girls dancing on stage or getting topless in a bathtub at Billboard. You can barfine a girl and bring her back to your room, or head out and get a freelancer.
Hope this review of Nana Plaza in Bangkok was helpful and if you want to chat with sexy Thai girls online and maybe date them log on to Thai Cupid or ThaiFriendly.