Our Review Of Rio Spa: A Luxury Sex Sauna In Macau
Sometimes you just want to pamper yourself and if that is the case then this is a great place to head. Here is our review of Rio Spa which is a luxury sex sauna in Macau.
If you are a budget minded kind of guy then this link will be better for you. If you have some money to burn and want to find the sexiest Asian girls Macau has to offer then Rio Spa is a good place to look.
The Rio Spa has a similar set up to many of the other sex saunas in town, it is just bigger, brighter, and more luxurious. The Rio Hotel can be seen from miles away, and they know how to pamper their guests, particularly on the 5th floor where the spa is located.
During this review we will try to let you know the best parts about a visit here, but also warn you of some things you won't like. Before you spend this kind of money you should know exactly what you are walking in to.
Maybe we should just go ahead and start with the price. That way you can decide if you even want to read any more or just give up and cut your losses.  If you wanted to read a full breakdown of the best ways to find sex in the Macau nightlife check out that link.
The Price For Sex At Rio Spa In Macau
Like most businesses they will have many different ways to try and extract your cash from the moment you walk in the door. You will get a wristband and everything that you purchase inside will go on that wristband, then you pay on the way out.
If you somehow don't see a lady inside that you like then you can just pay the sauna fee, but to be honest we have no idea how much that is. Probably because no heterosexual male is going to go to Rio Spa and not find a sexy enough girl to get a massage from.
If all you do is get a sex massage and nothing else expect to pay around 2500 HKD or a little over $300 USD. This is one of the pricier sex saunas in Macau for sure.
Like at most saunas here there are different classes of girls. Expect the Vietnamese girls to cost 2300, Chinese 2600, and Japanese or Korean to be 4100.
The most common add on that most guys get is a 'thigh massage' in the lounge area. Some Macau sex saunas have private rooms for the 'thigh massage' but you can only get one at Rio Spa in the lounge.
If you aren't aware, we are using quotes on thigh massage because it is basically code for a handjob that isn't all the way to completion. They offer this service to A) make money and B) get you horny so you pay for a full sex massage.
The thigh massage (girls in red uniforms) will cost you a little under 240 HKD, and if you want a foot, shoulder, or neck massage (girls in pink or green uniforms) that will cost you a little under 200 HKD. You don't have to get those if you don't want.
They also have free food as well as a menu of food that you can pay for. As with any sauna here ask about any promos, deals, or coupons they may offer when you arrive and again before you leave if you think you may want to come again.
Also it is important to note that you need to bring some cash with you. You now have to pay the girl a portion of her fee in cash in the room, so don't show up with just a credit card.  To watch the best sex massage porn videos click here.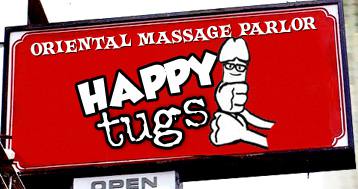 Reasons To Get A Sex Massage At Rio Spa
Lets talk about why you should get a sex massage at the Rio Spa even if it is one of the most expensive sex saunas in Macau. The girls would probably be the best place to start.
There are probably one hundred or more sexy Asian massage girls working here on any given night. When you call for the lineup your mind will be blown.
In fact there are so many (plus Rio gets so crowded) that you head into the pool area to view the lineup of all the girls. This will give you a better view so you make sure to pick the one you like the most.
You will have no problem finding one that suits your interest. Expect all of the girls to be Asian, but from all around the continent. Generally they will be from lighter skinned countries because they are catering to Asian guys that eat light skin up.
While you never know which sex sauna will have the best lineup you can be just about guaranteed you will find a good lineup here. Outside of the massage girls everything else is luxurious as well.
The lounge is huge and has a very good layout unlike some others spas in Macau. The rooms are very luxurious as well with a very good shower table and big bed.
All the girls are expertly trained so you know you will get a great pornstar experience. Expect a fantastic blowjob where the girls know many tricks, and rim jobs seem to be standard here as well.
Remember that if you don't like the selection of girls available you can check out the Rio KTV next door.
Why Not To Visit Rio Spa
Maybe these reasons will be enough for you to not visit Rio Spa in Macau, or maybe the won't. Everything in life has some negatives, so here are what we didn't like quite as much about this place as we should have for the expensive price.
In many sex saunas here there are hot girls everywhere, here it is just the massage girls. The shower attendants aren't hot, and more importantly the thigh massage girls aren't either.
Seems odd that they wouldn't want sexy girls to be the ones getting you turned on for the real thing. Also not being able to do the thigh massage in a private room is kind of lame, many other places will let you.
The fact that it gets very crowded can be annoying, there should be plenty of girls and rooms for a sex massage, but other things might take some waiting time. Not too terribly inconveniencing, but a bit.
The food is no better than the other sex saunas, when you are paying more it would be nice to have everything be nicer. Again, not a major drawback but worth noting.
That is pretty much the whole list, no major reasons not to go, but some things they could work on to improve the place.
There are also many sexy girls in Macau that want to meet foreigners. You can meet them on ChinaLoveCupid or Hong Kong Cupid. They won't charge you $300+ so don't worry.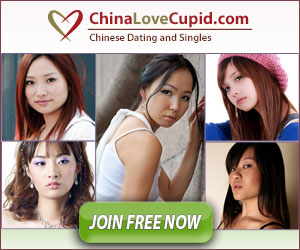 Have Fun At Rio Spa In Macau
If you can afford it then why not give it a shot? But there are plenty of other options around town, somewhere like Familia Nobre can be just as fun for 2/3 the price.
This eBook guide breaks down the best ways to get maximum value on a trip to enjoy the nightlife in Macau and Hong Kong. There are plenty of good tips on not only how to enjoy your time but also how to save money while doing so.
Hopefully our review of Rio Spa and luxury sex sauna in Macau helped you to decide if you want to visit or not.