Review Of Super Baby Go Go On Soi Diamond In Pattaya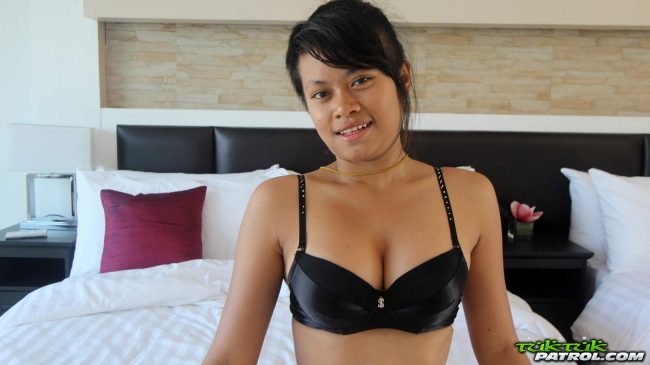 Thanks for checking out this review of Super Baby Go Go on Soi Diamond in Pattaya just off Walking Street. Hopefully after reading this review you have a better understanding of what things should be like if you decide to check this bar out.
Not everyone has the same plan on a trip, some guys like to show up in this town with no plan and let the night take them where it may. Others like to do some research to be as prepared as possible.
Either strategy can work well, and generally plans go out the window the first time a cute Thai bar girl smiles at you. We have written a lengthy post with all the options for finding girls and sex in Pattaya, Super Baby Go Go is a quality bar but it is just a drop in the bucket.
In case you are new to this city and aren't aware if you aren't into paying for sex you are in the wrong place. If you want non pro girls there are better cities in Thailand for that.
Logistics Of Super Baby On Soi Diamond
If you are not aware a soi in Thailand is a street or alley that connects two main roads. Soi Diamond on Walking Street is just a little alley filled with Go Go's and Super Baby is a minute or two walk away from the main strip, across the street from Super Girl.
If you are unfamiliar with this cities red light district that post breaks down the logistics in detail and has many clickable maps to help you get a better understanding of the city. All in all this is a very user friendly mongering environment.
Even though this bar isn't directly on the main strip it is still considered one of the Walking Street Go Go's. It is right in the heart of all the action this city has to offer, and since you can find some of the best nightlife in Thailand here that is a very good place to be.
The Sexy Go Go Girls
Looks are very subjective so we don't really like to get into grading lineups too much. When you add in that lineups can change so quickly in bars like this it is kind of silly to say one bar has hotter girls than tomorrow.
That can easily be true on a Tuesday and be false by Thursday. You are free to take a walk inside and see the lineup, if you like some of the girls then by a beer and stay, if not it isn't like you are lacking for other options nearby.
While this isn't known to be one of Pattaya's nude Go Go's seeing some topless girls isn't unheard of. Some titties have definitely been known to pop out from time to time.
Prices At Super Baby In Pattaya
The prices here aren't the cheapest and they aren't the most expensive either. On the downside they don't have draft beers so you are going to have to pay 120 baht for a drink. It isn't easy to find cheap beers on Walking Street but over at Sapphire Club they do have 65 baht draft on tap.
The good news is that the ladies drinks are also 120 baht making them a bit cheaper than most in the area. Barfine prices should range from 600 to 1k baht, and then you need to pay the girls their fee also.
Generally Pattaya bar girls will want something like 2k-3k baht for short time and 3k-5k long time. Those prices are negotiable, the barfine will not be.
Pro Tips For Thai Bar Girls
One of the most important things you can do when choosing a Thai bar girl is to have some patience and not rush into your decision. Don't just choose the first hot piece of ass you see and ignore what her attitude is like or you might regret it later.
Try to find a girl that looks like she has some interest in going with you and is in a good mood in the bar. Looks are important, but if a girl is bitchy before you barfine her it is unlikely to change later.
If you take the time to find the right combination of sexy and happy attitude you give yourself the best chance for a wonderful night. Hopefully you will have enough time in the city to not have to rush things.
Also try and remember that these girls don't really think of themselves as hookers. Even if there is some business going on here try to smile a lot, keep the mood light, and treat it like a normal bar pick up as much as possible.
It can sound a bit silly, but the better you treat them the better they will treat you. If you are nice enough that short time that you paid 2k for might turn into a long time if she feels like she doesn't want to rush away from you.
If you find yourself not enjoying the hooker scene or think these prices are too high then hop on Thai Friendly and Thai Cupid to try and meet girls who aren't only interested in your money.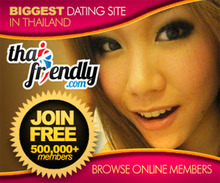 Have Fun At Super Baby Go Go
This is one of the best cities for single guys anywhere in the world and there are so many options it is always hard to say one place is a must visit. This is a pretty good bar, but it isn't some can't miss destination.
You never know where the hottest girl might be working when you are in town. Pound the pavement and enter as many bars as you can to give yourself the best chance for maximum success.
If you wanted to read more about how to get the most out of the great Pattaya nightlife check out this eBook guide. Not only does it break down the nightlife but it has lots of tips on how to keep your budget down, where to stay in the city, and how to get around.
Hopefully this review of Super Baby Go Go on Soi Diamond in Pattaya was helpful to you.