How To Find Rub & Tug Asian Massage Parlors In Brisbane
Thanks for checking out this post on how to find rub and tug Asian massage parlors in Brisbane. These are located all over the city but you may not know it if you don't know the right places to look.
We wrote a guide to mongering in Brisbane and the Asian massage parlors were one of the best ways to pay for sex in this city, along with the brothels. These rub and tugs are filled with plenty of Asian girls from countries like Thailand, China, The Philippines, Vietnam, and other countries in the region.
The thing that differentiates these from the brothels is that you never know what type of happy ending you will get. In some cases it might just be a handjob, other times a bigger tip might be able to get you a full service sex massage or a blowjob.
We have a list of six reliable rub and tugs that have a good reputation in the mongering community here. Plus we will give you some tips on how to find more Asian spas around town, and how to order a an erotic massage online as well.
By the time you finish reading this post you should have all the info you need to find what you are looking for. If you found this page even though you would prefer to not pay for sex then maybe check out this post on where to meet single women around town instead.
Tips For Visiting Asian Massage Parlors
Lets quickly discuss some easy tips to improve your experience when visiting Asian massage parlors in Brisbane. The first thing is to be discreet when you show up, and don't act like you are in a whore house.
Go in, pay for your one hour massage, and head back to the room. Don't start asking about what extra services are available before you are alone with the girl, or if you do pull the manager to the side and ask her quietly.
Overall it is probably best to just go for the massage and hope a happy ending is offered, if you ask they might think you are a cop and not provide extras. If you read about an Asian spa on this page you can assume at least a handjob will be offered, if not more.
You can also find rub and tugs putting up advertisements on Locanto, Craigslist, Backpage, or in the Courier Mail newsletter. If you see spas advertised in any of these you can be pretty sure they are a rub and tug if not a full sex spa.
Another good tip to let you know you are in the right place is if a lineup of sexy Asian girls is presented to you. If you get to choose which girl gives you the massage then you are probably in a spa where extra services will be offered.
If no lineup is presented then you probably should ask for one to make sure you get a cute girl. Once you get into the room at your Brisbane Asian massage parlor make a little bit of small talk, the girls probably won't speak much English but still be polite.
Don't talk about sex, just enjoy the back rub until she asks you to flip over. At this point she will probably ask if you want a happy ending, never ask for one until it is clear she isn't going to make the offer.
Price For An Erotic Massage
Generally you are going to need to pay around $50-$80 for your one hour massage. That is just the fee you are paying to the Asian massage parlor, you will need to give a tip for the happy ending.
Anywhere from $30-$50 should be enough for a handjob, if a blowjob is available that might be in the $60-$100 range, and a full service sex massage will need an additional $100-$150. However these prices are fully negotiable, and not all Asian massage girls in Brisbane will offer everything you want.
Many of these are just rub and tugs where you can only get a handjob. They might ask for an extra tip to give you a full nude massage, or to go topless and pull their tits out.
At some you may be able to get a nuru, body to body, body slide, or prostate massage but this will likely cost extra.
Best Rub And Tugs In Brisbane
Most of the best rub and tugs in Brisbane are located outside of the city center. Some well known and reliable Asian massage parlors to visit are:
Serenity Therapy Spa 4/120 Kingston Rd
Care and Cure Massage at Level 1, 80 Ipswich Road
Pure Lavender at 5 Ferguson St
Daydream at 9, 110 Brisbane Rd
Exquisite at 54 Kingston Road
Toowong Massage Parlor at 57 High Street
You can expect at least a handjob happy ending at any of these spas, if not more. However there are no guarantees and if you have bad timing one may not be available.
If another spa in the area got raided recently or the girl just isn't in the mood then you may not get what you want, however those are known to be pretty reliable.
Ordering Erotic Massage Online
If you wanted to find more just check out the classified ads we mentioned before, or you can also order an erotic massage online in Brisbane. This can easily be done by using the 'people near you' feature on WeChat.
There will be many independent Asian escorts, massage parlors, and brothels advertising in this feature. An in room massage service will probably cost about the same as visiting a spas location, or it might be a bit more or less. It will all be up to negotiation.
If you were reading this page because you have a thing for Asian girls then why not try using Filipino Cupid or Pina Love? There are many sexy Filipina girls living in Australia and many are on those sites.
Or if you just want to get laid and don't care about where the girl is from use Adult Friend Finder, there are over 1,250 active female users in Brisbane on that hook up site as of early 2018.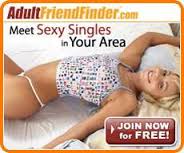 Enjoy Your Asian Massage In Brisbane
These rub and tugs open up all the time, some last for awhile others are gone before you know it. We listed some reliable options and also told you about various ways to find more online or in classified ads. There are many Asian prostitutes in this country and most are working at spas like these.
If you have yellow fever why not take a trip to Thailand? You can monger there for a third of the price and Thai girls have a real interest in foreign men. Check out this Thailand travel guide for men for all the info you need to plan the perfect trip.
Now you know how to find rub and tugs and Asian massage parlors in Brisbane while you wait for the trip.